 While HuffPost was live blogging (and dancing to Justice) at Coachella weekend one, a pair of our RayBans fell victim to the abyss of fellow-festival goers. But as it turns out, we are lucky we didn't lose our phones!
According to Lookout, phone losses jumped 37% at the Empire Polo Fields and in the surrounding area over the weekend.
Here are some cellphone suggestions for Coachella weekend two:
Start the day with a charged phone.
Turn off Wifi and Bluetooth to preserve battery life.
Use the paper schedules instead of the Coachella app (although we loved the Coachella app).
Take advantage of the Regeneration Station by Hyundai. They even provide the chargers.
Know you're not going to text while dancing? Turn off your phone and put it away before entering the Sahara tent.
Download Lookout (for iPhone or Android) or Find My iPhone IN ADVANCE. You can't retrace your steps if you haven't prepared your device.
Also, organize a meeting place (like the ferris wheel or Regeneration Station) with your friends in case you get separated. But above all, don't get too preoccupied with Instagram or Facebook updates because Coachella is much more fun experienced in person than through social media.
Before You Go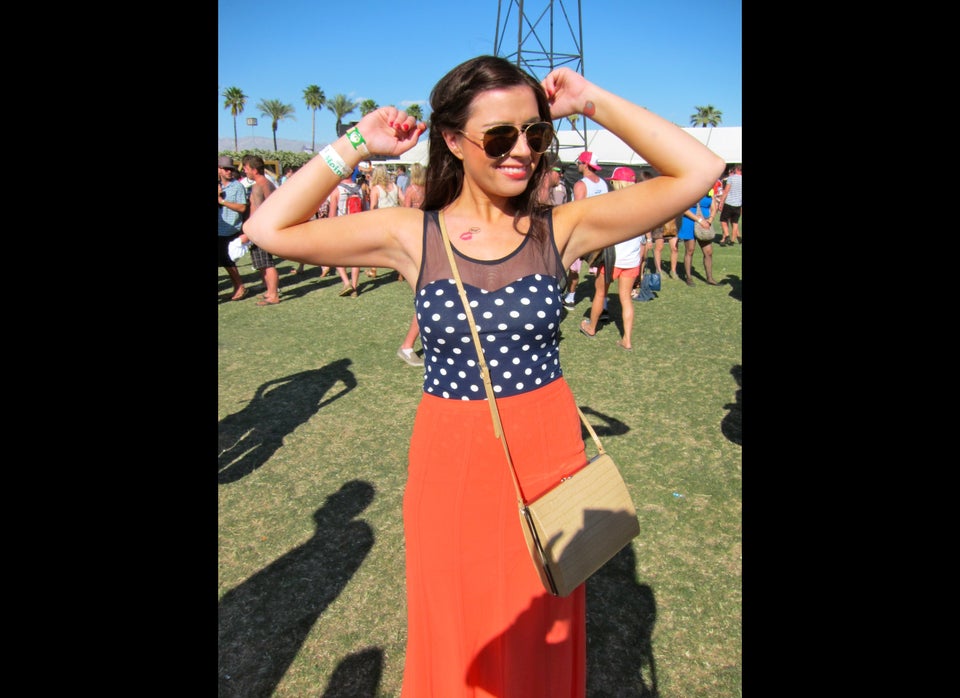 Coachella 2012 Style
Popular in the Community