Happy Coachella! The wait is over, the time is now and you're either already packed but know you forgot at least one essential item, or you're planning on stuffing your duffel late night tonight before hitting the road in the morning. There are new elements to consider every year so be sure to check the list below to make sure it's smooth sailing throughout the weekend. Happy traveling!
HOW TO NOT SUCK AT COACHELLA, 2013 EDITION
1. Download The Coachella App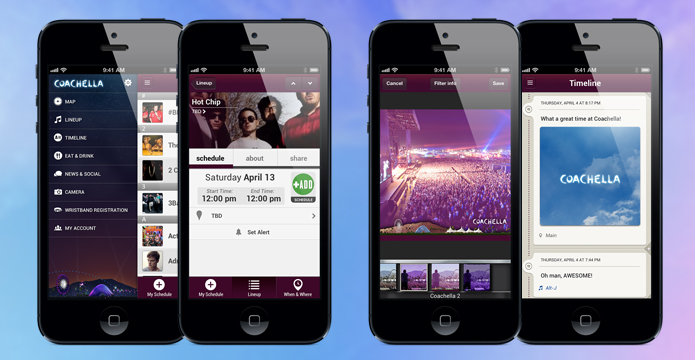 Photo: Coachella
It's free and it's worth it. Gone are the days of unfolding those little mini-schedule pamphlets folded in your back pocket. Everything is now on your phone. Check out band info, set times, vendors, attractions, retailers, and other essential points of interest throughout the festival.
2. Personalize Your Lineup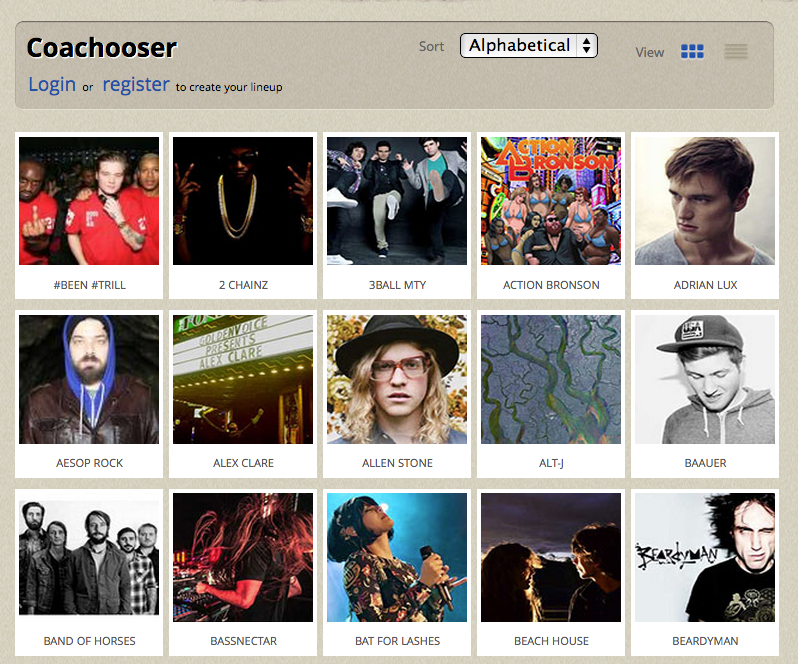 Photo: Coachella
Let's face it -- it's impossible to see everyone you or your crew wants to see. Have an opinion, make a decision and be willing to split off from your group if it means seeing that new band you're really into. Check the lineup ahead of time and mark all the acts you're interested in seeing. It's okay if there are scheduling conflicts. Catch the first few songs of one band and then skip on over to another stage and catch the second half of that other band you have butterflies about.
If you're not sure who to see, Showscoop might be the answer to all of your problems. This new concert-reviewing site pulls together the best bands to see based on on user-generated live concert reviews. Check out Showscoop's 20 bands most likely to rock you at the fest.
3. Try New Things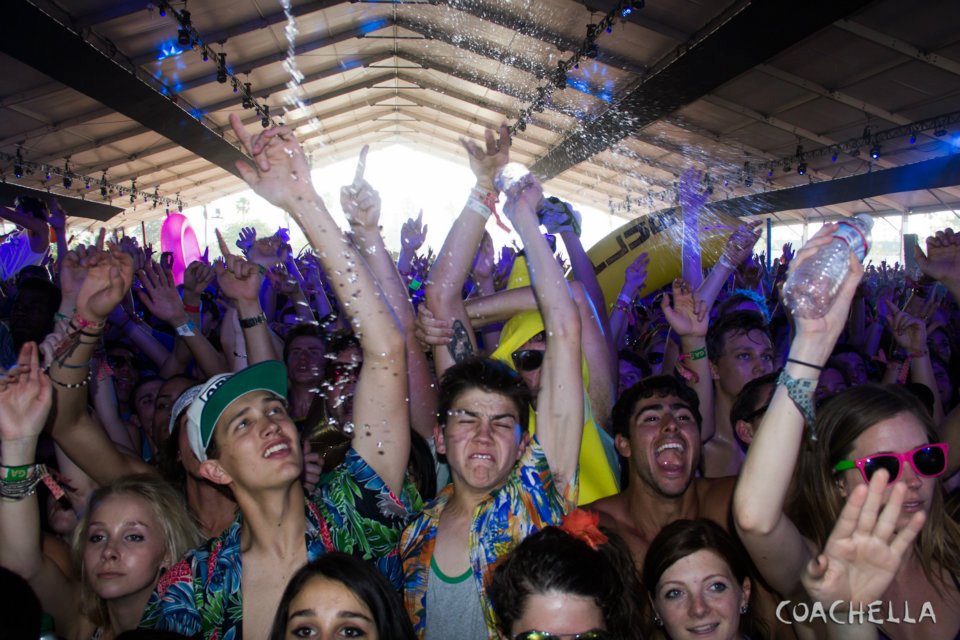 Photo: Facebook/Coachella
Sure, we all know which headliners we are into this year. But the beauty of a festival as huge as Coachella is you can experience some new music the way music was meant to be heard -- loud and live. Try to see a few new bands that you don't know well. We have a big crush on the LA Times' who's-who of Coachella: find music that matches your taste here and also check out their 36 must-see shows list.
4. Eat Your Heart Out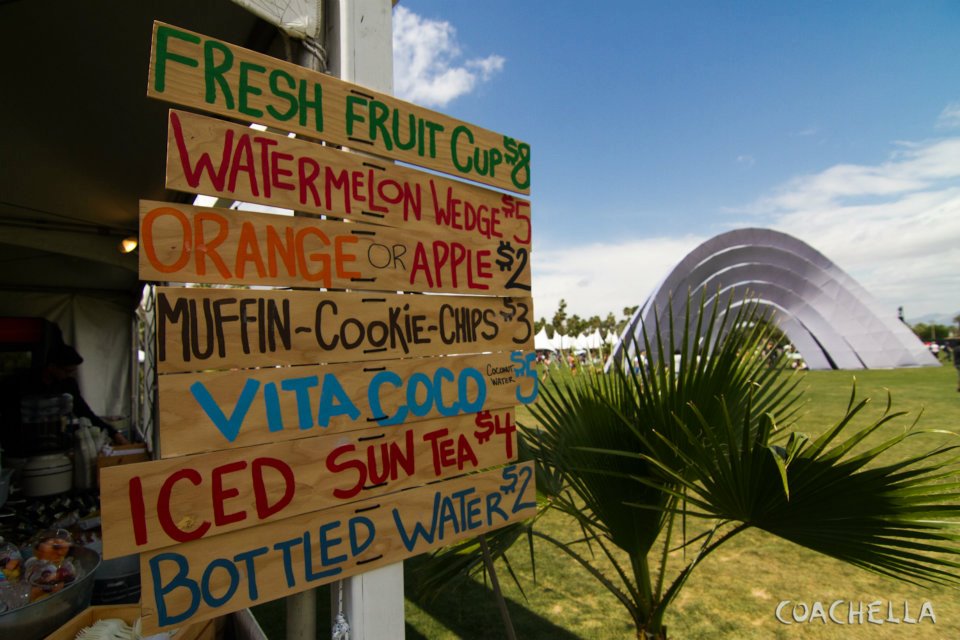 Photo: Facebook/Coachella
The eats at Coachella get better and better every year. Last year, our churro-a-day and Chai tea latte situation made for a very happy body come nightfall. Skip the Subway sandwich stop on the way over to the festival grounds (they won't let you bring it in anyway), and save your appetite for all of the awesome local food trucks. Highlights include: Kogi, Border Grill, Green Truck, Coolhaus and the Lime Truck. (For some hidden food gems on the road to Coachella, check out Eater LA's list here.)
5. Conserve Your Phone Battery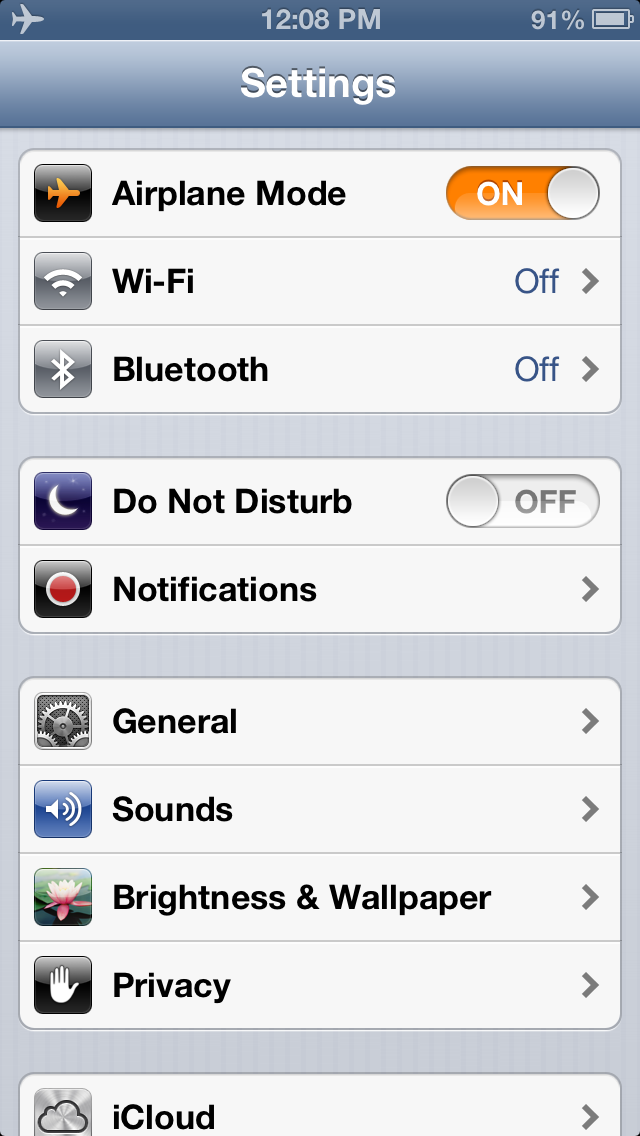 Photo: HuffPost
If you haven't heard by now, the biggest problem at Coachella is dying phone batteries. Bring your charger with you because there are plenty of places around the festival grounds to charge up, but in case you don't have the time or the patience, try putting your phone on Airplane Mode. It turns off your wireless and bluetooth and saves your battery for when you don't need texting and Instagram access. We alternate back and forth for when we need to communicate with friends and when we can just put the phone away and enjoy the sights and sounds. Another trick is dimming the brightness on your phone. Turn it all the way down and see your battery last longer.
6. Layer It Up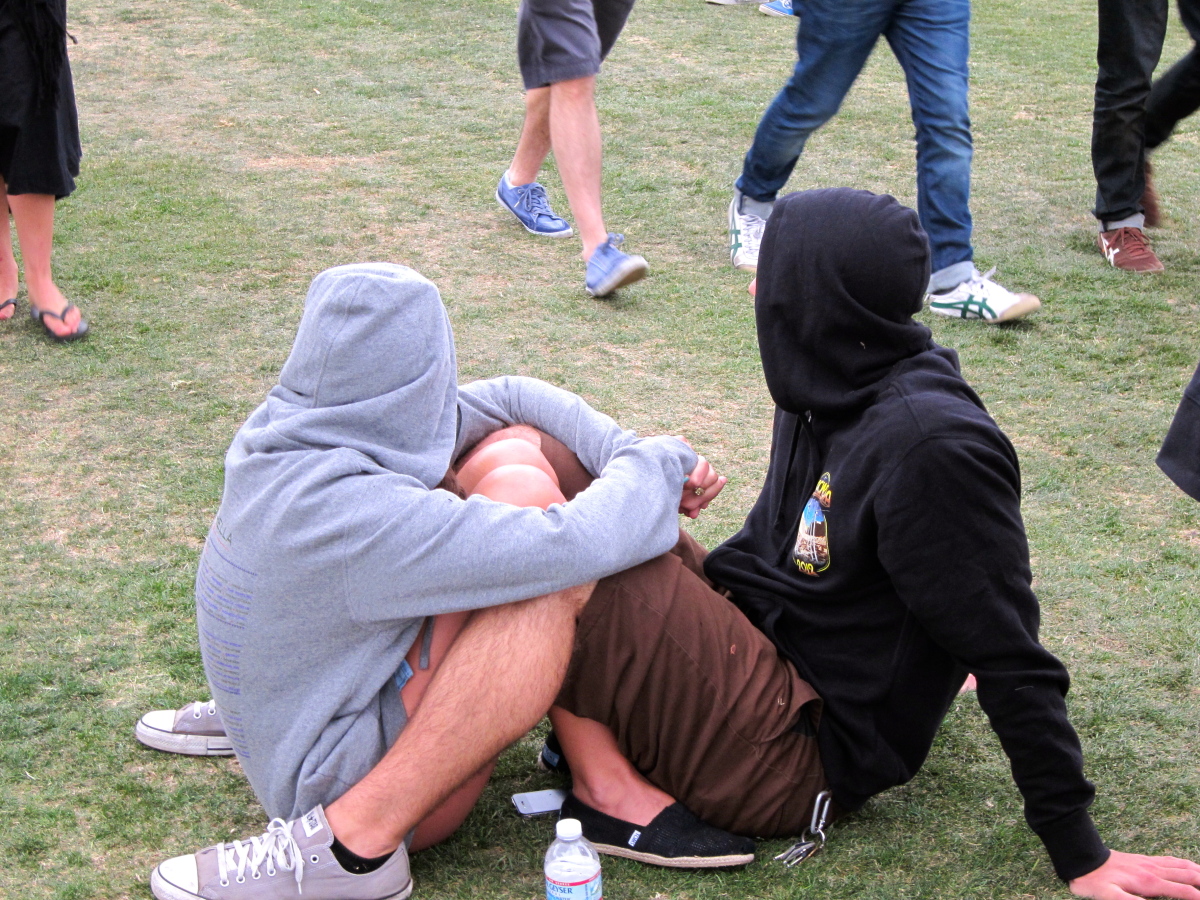 Photo: HuffPost
The forecast says it will be in the 90s during the day, which is way more manageable than 100+ degree temps. But 90 is still hot and you never know what Mother Nature has up her sleeve -- last year's Weekend 1 patrons will never forget the rain, wind and 40-degree temperatures that practically ruined Radiohead's two-hour long set. Do everyone a favor and pack a sweatshirt, jacket and long pants to throw in the car just in case the temperatures dip lower than expected at night.
7. Water Water Water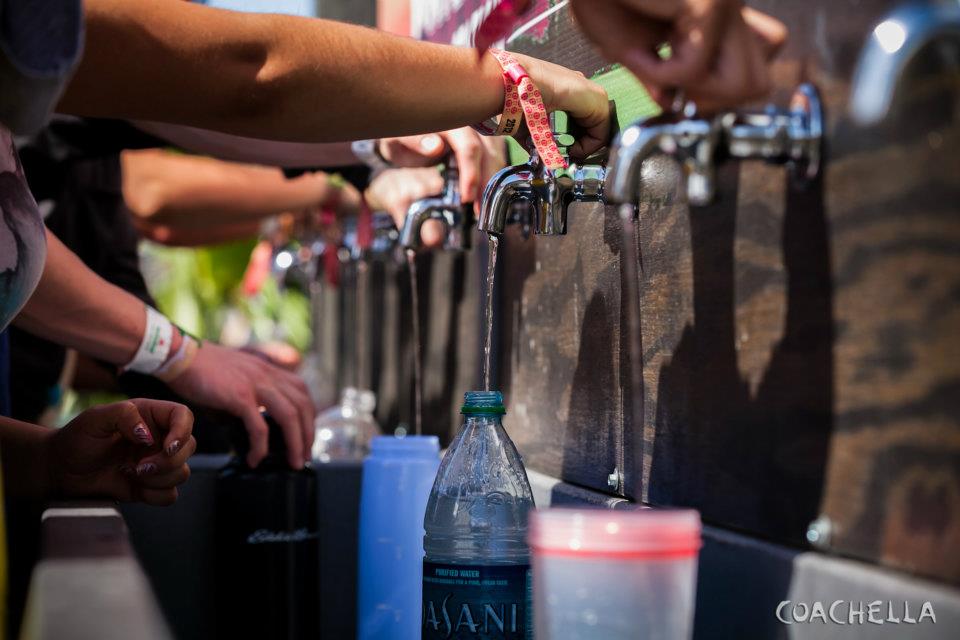 Photo: Facebook/Coachella
It's the desert. The forecast calls for 90 degree days. And when you throw in the likely mix of alcohol, dancing and other, um, substances, it takes a toll on your body. Water is available for purchase at every turn and do not underestimate the healing effects of staying extremely hydrated. Tip: hold onto your water bottle and refill at water stations around the festival grounds. Save your money for the churros.
8. Bronze Responsibly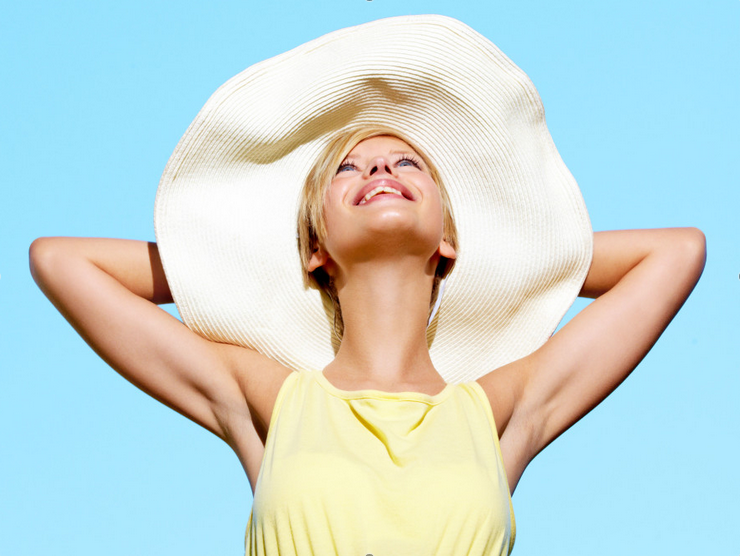 Photo: Alamy
Moms really do know best. Everyone needs sunscreen, no matter how tan you might already be post-spring break vacation. It's three days in the desert and the 90-degree Indio sun is no joke. SPF does not prevent you from getting tan -- it only prevents you from getting skin cancer. Win-win! Lather it on and even consider wearing a hat before the sun cools down so that you don't look like a lobster in all your Instagram photos.
9. Get Your Afterparty On


Photo: Facebook/Neon Carnival
One of the best side effects of having Coachella in Indio means that there are many parties to hit up at hotels in the area if you still haven't gotten enough come midnight. The most infamous Coachella afterparty is, of course, Neon Carnival. Think carnival rides, games and an outdoor dance floor on a private airport tarmac. Check out party guides from Eater LA and The Wrap.
10. Flex Your Style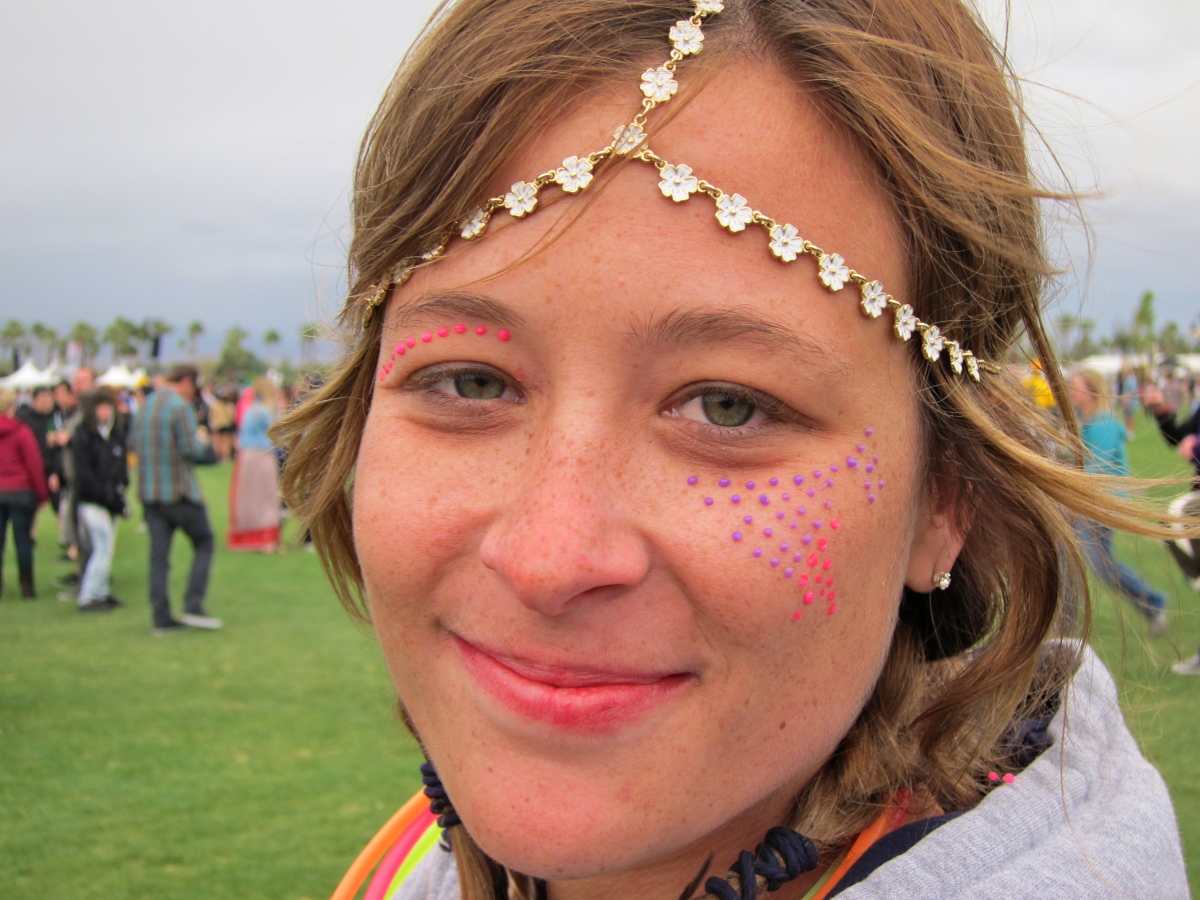 Photo: HuffPost
Think of Coachella as a mini freshman year of college: no one knows you and you can dress and act like anyone you want. It's fantasy time. Leave the J Crew at home and be adventurous. It's a weekend away and everything goes. Break out those acid wash cutoffs and throw on some crazy boots or wear that bizarre Welcome To Palm Springs visor you just had to buy at the gas station around the corner. Be warned: HuffPost LA will be on the ground photographing the best looks, so if you catch our eye, you just might make it onto the internet. Check out the best style from last year's festival for some desert inspiration.
11. Stay Healthy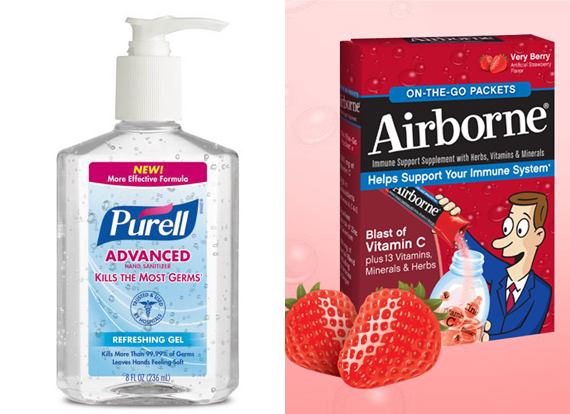 Photo: Facebook/Purell/Airborne
Stuff your pockets and hipster fanny packs full of hand sanitizer, Emergen-C and Airborne packets. Mix with water at least once a day and you should be golden throughout the entire weekend. We don't even want to think of how many thousands of hands are touching the same bathroom handles and high-fiving each other in the beer garden.
12. Think Outside The Car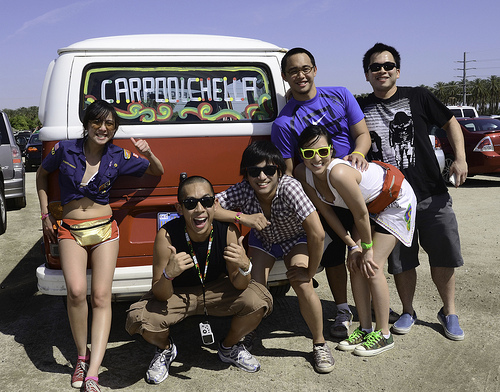 Photo: Flickr: Global Inheritance
Be sure to carpool with friends and allow enough time to get lost, find parking in a far-away field and still get to your first act of the day on time. If you're staying near a hotel, check out the local shuttle guide or try Zimride: a way to share rides with other festival goers. It's cheap, green and social. If you're driving, post your trip on Zimride and sell the empty seats in your car.
13. Pump Up The Jams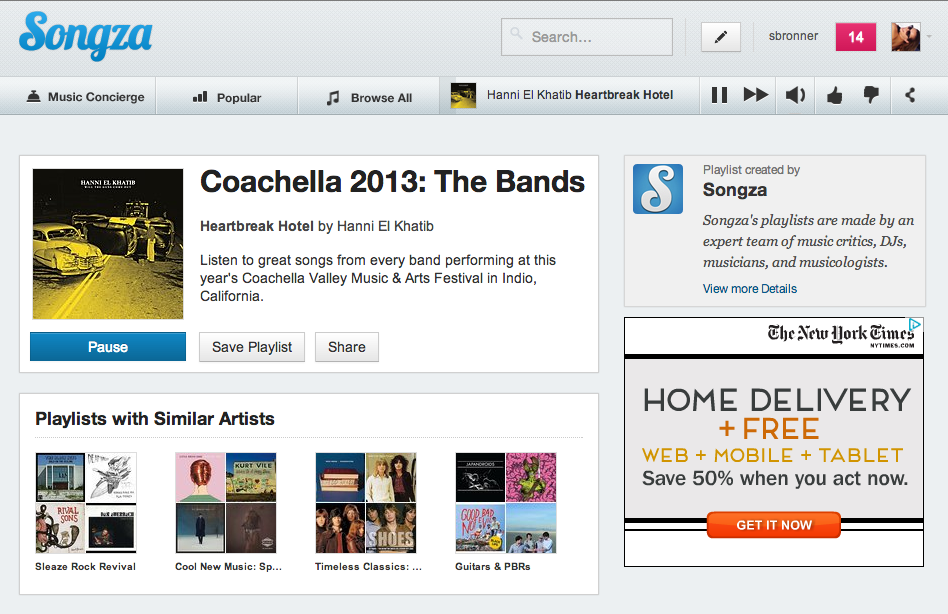 Photo: HuffPost
Listen to some great Coachella-inspired playlists on our favorite (free!) music app, Songza. It will make that 2+ hour drive out to the desert a little more bearable and you might discover some bands that you didn't know you wanted to see. We already have added four to our lineup!
14. Purchase A Metro Expresslanes FasTrak Pass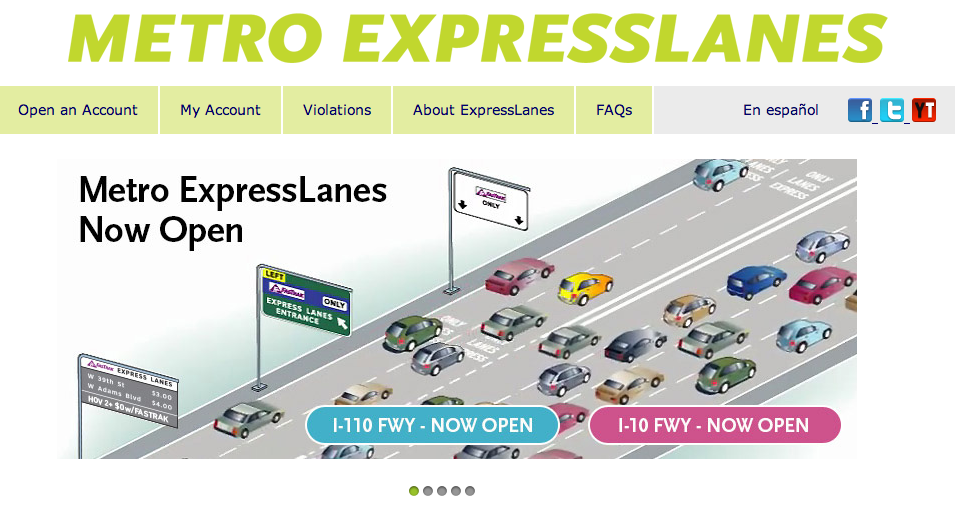 Photo: Metro
If you're taking the 10 East to the desert this weekend, you'll definitely want to pick up a Metro Expresslanes FasTrak transponder. It gives drivers access to the two left hand toll lanes, allowing you to bypass a lot of the traffic -- even if you are alone in your car. AAA members receive a discount. Warning: you will get a ticket if you're caught driving in the fast lane without a transponder, even if you're carpooling. Overhead antennas are watching.
Related
Before You Go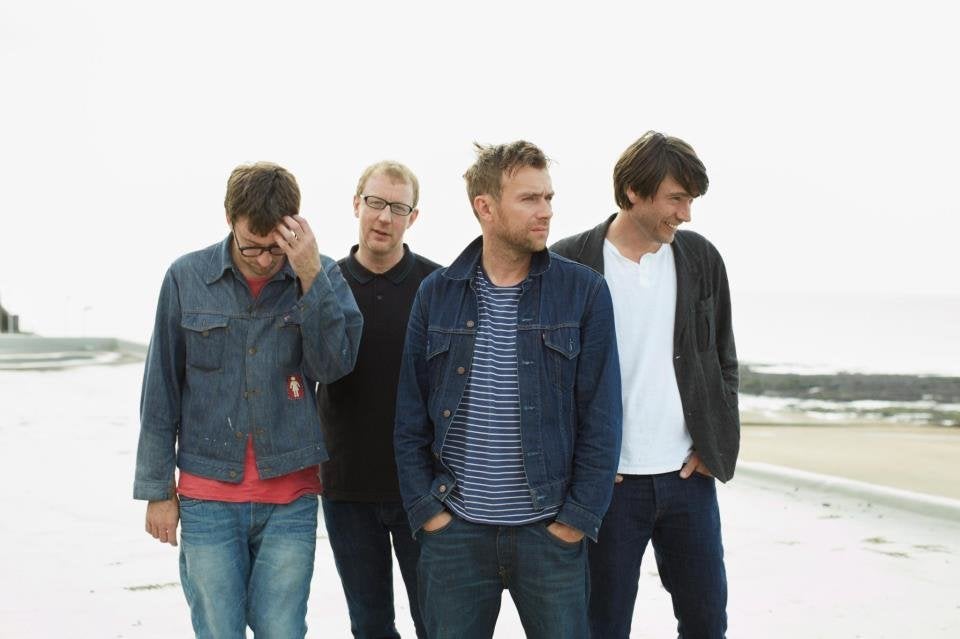 Coachella 2013 Lineup
Popular in the Community