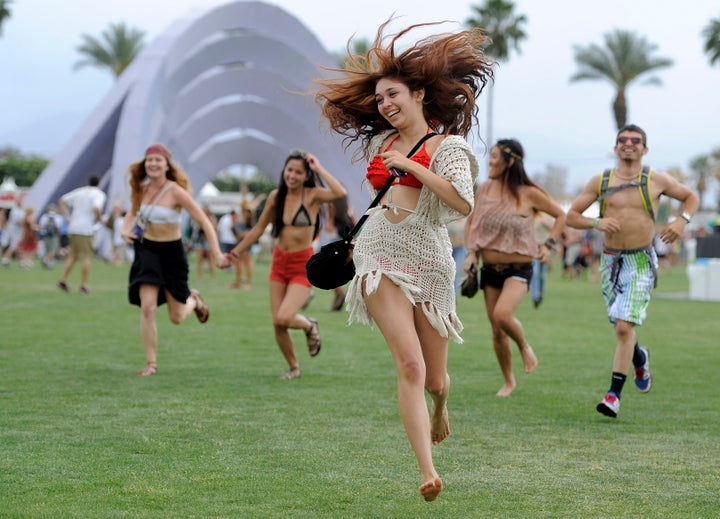 Because two weekends with identical line-ups performing at each aren't enough, Coachella is rumored to be adding a cruise to its offerings.
UPDATED: It's official! The S.S. Coachella will make two voyages this December. From the 16-19, the ship will set sail for the Bahamas, followed by a jaunt to Jamaica from the 19-23. The line-up will include Pulp, Hot Chip, Yeasayer, Girl Talk, James Murphy (who will be DJ'ing), Sleigh Bells, Simian Mobile Disco and more. The cheapest rooms are for double-occupancy cabins which start at $750, though a $200 per-person fee will be added at checkout.
The poster is available below, followed by our original reporting on the subject.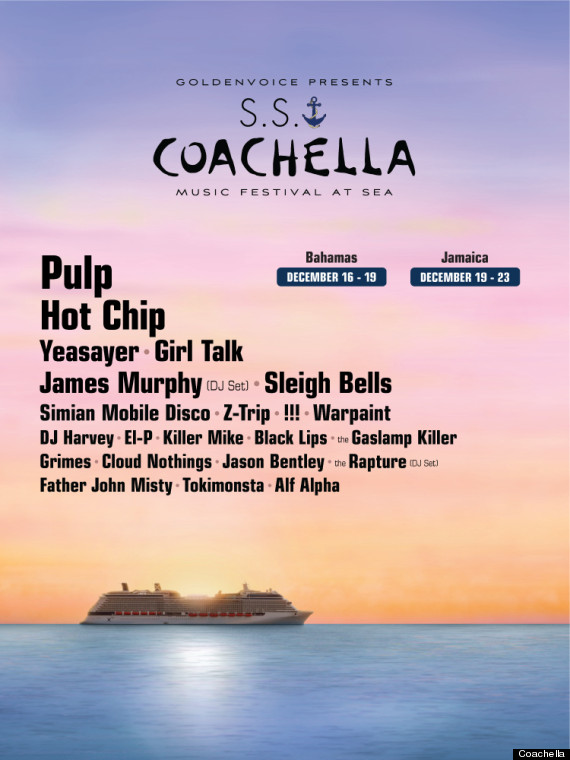 The rumors, which were reported in The Los Angeles Times, claim that Goldenvoice (the company which produces the festival in Indio, California) plans to set sail from Fort Lauderdale, Florida. Trips could begin as soon as December of this year.
Goldenvoice tweeted a photo yesterday which teased a 6 p.m. (PST) Tuesday announcement. Though sources cannot confirm the production company is unveiling cruise plans today, but Coachella would not be the first brand to expand onto the seas.
Holy Ship! debuted in January of last year. The dance music cruise features internationally known DJs and producers, and a second voyage has been set for January 4-7, 2013. As the Times notes, bands like Weezer, KISS and Kid Rock have also hosted cruises for their fans.
Rumors that Coachella plans to leave its long-time home at the Indio Polo Field erupted after city council members hinted at a new ticket tax. Goldenvoice President Paul Tollett was quoted in The Desert Sun as saying, "If the tax initiative of putting $4 million to $6 million onto Coachella gets on the ballot we're going to take off 2014; 2015 we'll be at a new facility outside of Indio."
*Tupac was not actually resurrected. A digital projection of the late rapper performing appeared on stage with Snoop Dogg.