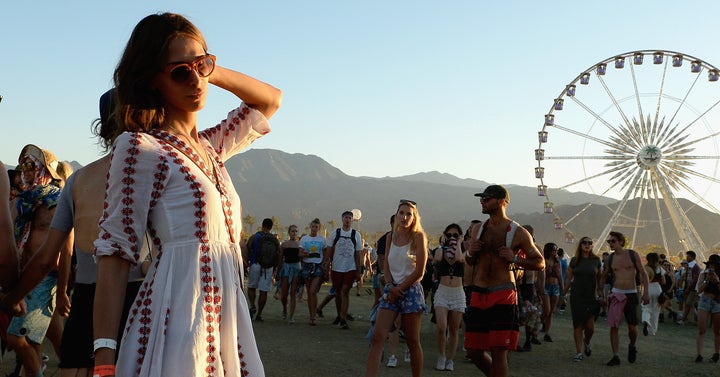 But in truth, all of that and more from the jam-packed weekend will be forgotten, swept up by the winds of Indio and transported into the past. There is one story, however, that deserves to be recorded by tomorrow's historians and spoken of centuries into the future. And it is this insane story about people at Coachella trying to mail their taxes at a fake hipster post office inside the festival:
Holy crap, what the hell is wrong with you people? Filing taxes from Coachella? How did you even obtain your taxes in the middle of a music festival? Did you bring them? If you brought them, why wouldn't you just mail them before you got to the festival? If you printed them near the festival, where and how? And why didn't you just take them to a real U.S. Post Office?
Brain. Can't. Comprehend.
This story sounds like a lie, or rather, too perfect to be true, but according to the San Jose Mercury News, it is not. This happened. At least 10 people tried to mail their taxes -- perhaps the most important piece of mail that one can mail -- through a tiny, Lincoln Log-like hipster post office in the middle of Coachella.
IN THE MIDDLE OF COACHELLA. 
"How do they have their taxes here?" asked the woman who was in charge of the "post office." Great question. Great question. 
There are moments that define generations. Think Hendrix at Woodstock in 1969, or the attack on Pearl Harbor in 1941, or the ratification of the Declaration of Independence on July 4, 1776. Perhaps, for Americans of a certain age, this is our moment: The weekend at least 10 people tried to mail their taxes at the 2016 Coachella Valley Music and Arts Festival. What this tells us about the present day? Well, that's for the historians to decide.
Then again, this was a pretty good story, too: 
Calling all HuffPost superfans!
Sign up for membership to become a founding member and help shape HuffPost's next chapter
BEFORE YOU GO