If you follow other coaches, chances are you've heard a lot of the same messages. They're probably telling you to 'take the leap and quit your 9-to-5', encouraging you to recite your daily money mantras and hire the 'best coach in the biz' in order to rise to success, quick!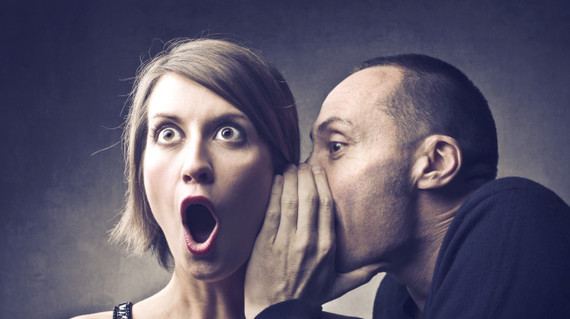 Sound familiar? I thought so. In fact, those are the same messages I heard when I began my journey toward becoming a Business + Empowerment coach. I'm not hating! I simply subscribe to a different mindset and theory of practice.
So... what is it other coaches aren't admitting?
1. Wealth consciousness is a bunch of crap. You can disagree with me all you want but my opinion remains the same. Read as many books as you'd like and post as many Post-it Notes as you want but mantras and visualization will always pale in comparison to good ol' fashion hard work. I know that money is meant for me and I know that success is meant for my business - and yours! However, I also know that sometimes we have to get our hands dirty in order to reap a plentiful harvest! It's not enough to think about to money, you have to do something worthy of earning it.
2. Marketing costs money. After investing in my laptop, personal coaching program, website, graphic designer, business cards, Mailchimp services, email services and a few failed attempts at Facebook marketing, my 'seed' money has run out! But hey, that's life, right? And we all know it takes money to make money. So, when it comes down to the nitty-gritty, I'm willing to do what it takes! You absolutely HAVE to do WHATEVER it takes to keep your dream alive, even when it means humbling yourself... #truth
3. You can't network from your living room. I so admire those female entrepreneurs who have been able to create cozy and lucrative work environments from the comfort of their couch. For me, this is no longer an option. Though I've followed the 80/20 rule in countless Facebook groups over the past year, I had to come to the conclusion that my ideal client doesn't even know about those groups. She's out there, working her 9-to-5 and dreaming of an opportunity! What if through taking a part-time job I encounter countless other women to work with? The possibility is exciting and certainly worth my time.
Sometimes starting a business isn't as glamorous as the cover of a Gina DeVee Divine Living Magazine but that doesn't mean it won't be equally as successful! Sure, I'm not writing to you from the shores of Bora Bora but what I am doing is going to make a lasting impact. So, what have I done differently than other coaches?
I've held tight to my dream! New book published, I bought it! New coaching program; I signed up! Networking event in town; I went to it. New opportunity to make extra cash, I took it and reinvested it into my business! I worked hard to finance my dream at whatever cost! And that dream lead to the successes like my client experienced last week:
So, what steps are you taking each day that will move you closer and closer toward your ultimate goal?
Are you doing something everyday that will allow you to make a lasting impact on your future?
If you're ready to take the leap, invest the time, money and energy into making your idea your new career then let's talk!
Learn from me and my and successes in order to create a lasting, healthy and thriving business. A business in which you'll be proud to do whatever it takes to keep it and your dream alive! Sign up for a free session today!
Calling all HuffPost superfans!
Sign up for membership to become a founding member and help shape HuffPost's next chapter