LETCHER COUNTY, Ky. – It's hard to see the sky from Mitch Whitaker's back porch. The mountainside, lush and green on a summer day, rises almost vertically. When Whitaker was a teenager, the top of it was blown off and the land was mined for coal. In the years since, native grasses have grown back and deer have returned. He and a few buddies now run a remote-controlled airplane club up there. Some hunt, have picnics and hike with their grandkids.
But things are set to change here in rural Roxana, Kentucky.
In late March, the Federal Bureau of Prisons announced its intent to construct a 700-acre high-security prison on this remote stretch of land in Letcher County. The nearly $500 million idea has been in the works for years – pushed almost single-handedly by Rep. Hal Rogers (R-Ky.) in his employment "crusade" – despite the fact the Bureau of Prisons and the Trump administration have expressed doubts about the necessity of a new federal prison.
Proponents of prisons say they bring hundreds of jobs and can lead to economic revival. However, the federal inmate population is declining and evidence suggests prisons are not an economic boon to struggling coal communities. Although the Letcher County project moves forward, some Appalachians are pushing back.
"I wish our county would have thought about it more instead of jumping in just because Congressman Rogers sent it down here," said Whitaker, 57, as he took a sip of his homemade sweet tea. "Look at other prisons with the same goal."
"Prisons are not a viable solution to places hurting economically."
Since 1989, 29 state or federal prisons have been built in eastern Kentucky and the surrounding areas of eastern Tennessee, western North Carolina, western Virginia and West Virginia. Once the Letcher County prison is built, there will be eight prisons, four of them federal, in eastern Kentucky. The federal prisons in Clay, Martin and McCreary counties were all built on the premise that they would save the impoverished region from the decline of the coal industry, said Judah Schept, associate professor of justice studies at Eastern Kentucky University. But today, all three of those counties are still in the top 10 poorest counties in the state – and some of the poorest in the nation.
"The line that's repeated time and again is this is stable and recession-proof economic development – that prisons don't pack up and leave the way a factory might and [that they] bring about long-term sustainable economic development," said Schept. "That's a dubious, if not outright disingenuous, line."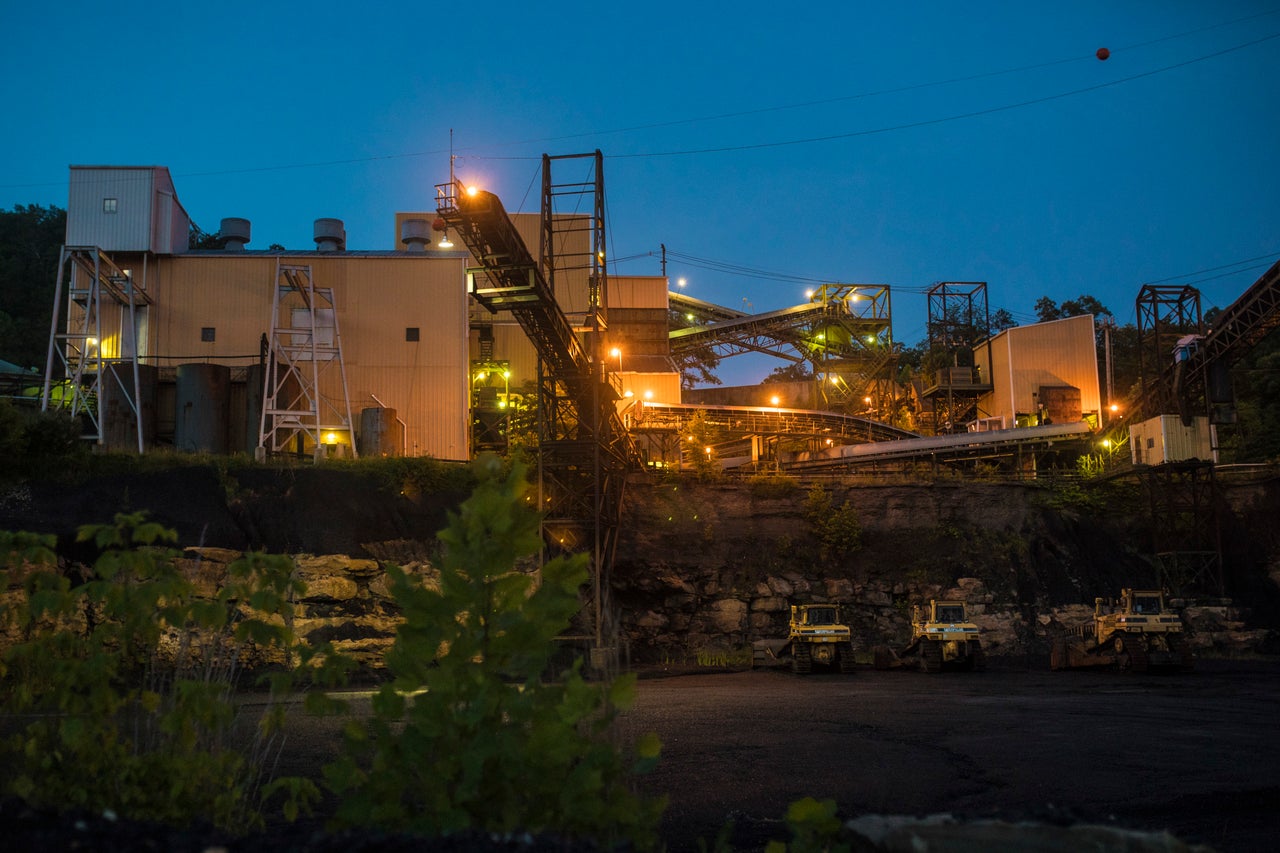 Two years ago a group of local activists formed the Letcher Governance Project to oppose the prison, with the goal of shedding light on the injustices of mass incarceration and of prison expansion in Appalachia. The project – along with many other organizations and community members in the region – is focused on the idea of a just transition: an inevitable move away from coal toward a regional economy that is diverse, environmentally and financially sustainable, inclusive and, perhaps most importantly, owned by and benefitting Appalachians.
"A prison is a response to the decline of the coal industry, but both of those are extractive industries in different ways," says Lillian Prosperino, a member of the Letcher Governance Project. "Prisons are not a viable solution to places hurting economically."
A new prison would also further racial disparities in the criminal justice system, the group argues. Black adults are incarcerated at more than five times the rate of white adults. "The jobs we should have in our communities shouldn't be on the backs of people incarcerated in these institutions, on the backs of systemic racism," said Prosperino.
A 2003 study analyzing 25 years of data on prisons in New York found that while prisons create jobs, they bring few economic benefits to local communities. This might be because local people aren't hired, for example, or because prisons don't make use of local businesses and instead buy from large corporations. Many other researchers have come to the same conclusion, Schept said.
When a high-security prison opened its doors in McCreary County in 2002, residents were excited about the potential economic benefits. But these haven't come to fruition in the way people envisioned. Nearly two decades later, the prison ― which has a total of more than 300 workers ― employs around 80 local people, according to McCreary County Judge Executive Doug Stephens. "It benefits our citizens of the county employed there and their families, so it's been positive in that respect," Stephens said. "But as far as changing anything else, it has not done that."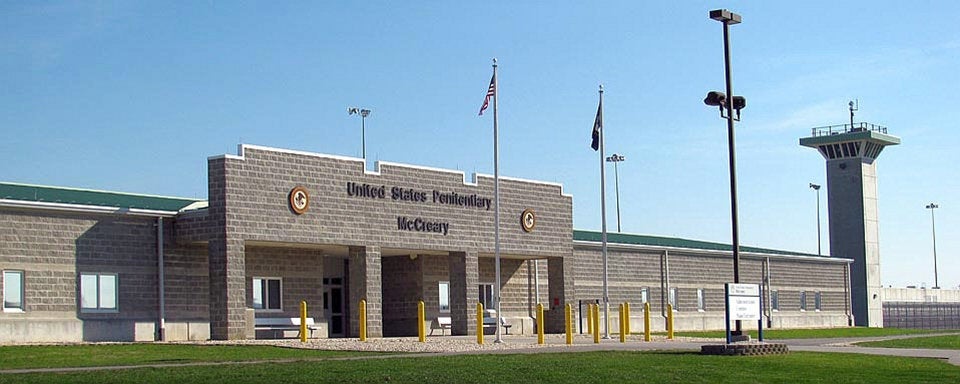 Most employees bought cheaper land outside of the county and local businesses haven't seen a significant boost in profit, Stephens said. He added that he had to fight to make sure federal businesses paid occupational taxes in order for the county to make money from the prison.
In Clay County, the message is slightly more positive. Judge-Executive Johnny Johnson said the federal correctional institution there has helped boost hotels, restaurants and utility companies, but the prison only employs about 20 local people.
"Every little bit it brings to the county is a plus," Johnson said, but added that he would "still give anything" for a company to build some sort of plant that would hire several hundred people.
If the prison is built, Letcher County likely faces similar issues to the other nearby counties with federal prisons. Although Letcher County was once a booming coal area, about 32 percent of its 22,000 residents live in poverty today. Eastern Kentucky coal production has declined 87 percent since its peak in 1990, and only 81 people were employed by coal mines in Letcher County in the first quarter of 2018, compared to more than 2,200 in 1990.
Rep. Rogers touts prisons as a way to improve communities like these, saying the Letcher County prison will create 300 jobs. But there are requirements for these roles ― like a college degree or extensive prior experience ― that many people in the county can't meet, Schept said. These jobs will likely be filled by transfers from other federal prisons, he added. Already, Whitaker said he's heard of at least one person in another eastern Kentucky county who has applied for a transfer to the Letcher County prison, despite the fact it's estimated to take four to five years to build.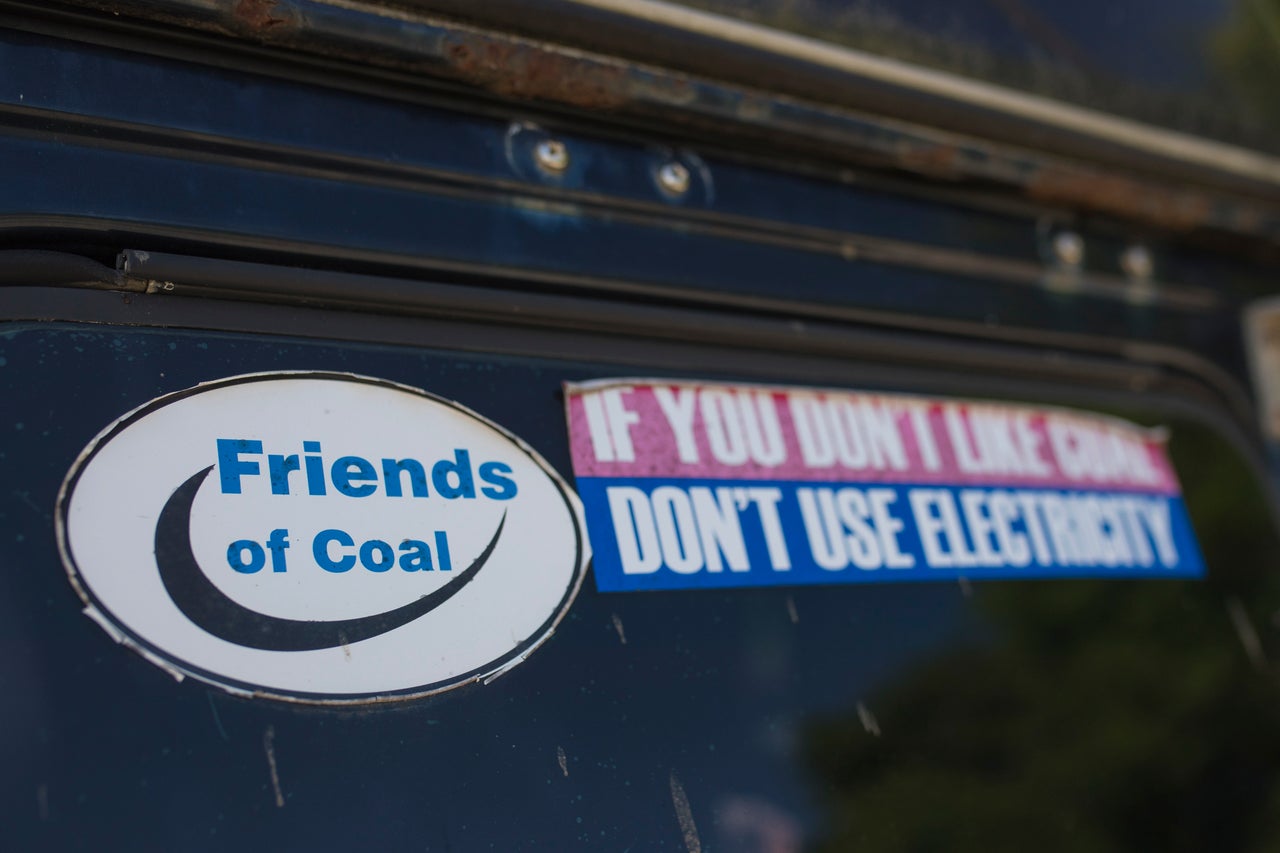 Many local residents are eager about the prospect of new jobs, said Whitaker – even if it's just 10 to 50, it's more than there are now. But others see a federal prison as just another industry that will exploit the region socially and economically, not to mention environmentally, as the prison is being built on a former mining site and near waterways that flow into the North Fork Kentucky River, which provides drinking water to nearby municipalities.
A spokesperson for the Bureau of Prisons said the prison would employ approximately 300 to 400 staff and they expect 60 percent of these to be filled by "qualified new applicants from the local commuting area". The spokesperson also said the contractors and subcontractors constructing the prison "may utilize local businesses," and, once constructed, the prison's staff "may support local businesses." In terms of environmental impact, the spokesperson said an environmental impact statement had been published.
"We let [the coal industry] come and go already, and what did we do with it?" Whitaker said. "Here we are left holding the bag."
Whitaker said he refused to let the federal government buy some of his land to build a road down from the strip mining site for prison construction because he was concerned about the environmental impacts and didn't want it near his property. But officials quickly found other landowners who agreed, despite potential impacts to soil and waterways from contaminants buried after the mining operation closed.
Last year, the Letcher Governance Project ran a campaign asking for economic development ideas that would work in place of a federal prison. The response overwhelmed them. Dozens of people responded on social media and at local meetings. Alternative ideas for county projects included a state-of-the-art opioid treatment facility that could employ local farmers with a community garden and local artists for classes, a boarding school focused on folk heritage, and a community college.
Respondents even floated the idea of a residential reentry center, a drug treatment facility run by the federal government, which would be more welcome than a prison, Prosperino said, because it focuses on helping incarcerated people adjust back into society rather than keeping them imprisoned. As well as being more community focused, several of these ideas have the potential to be owned by the community and created from the ground up, the Letcher Governance Project said.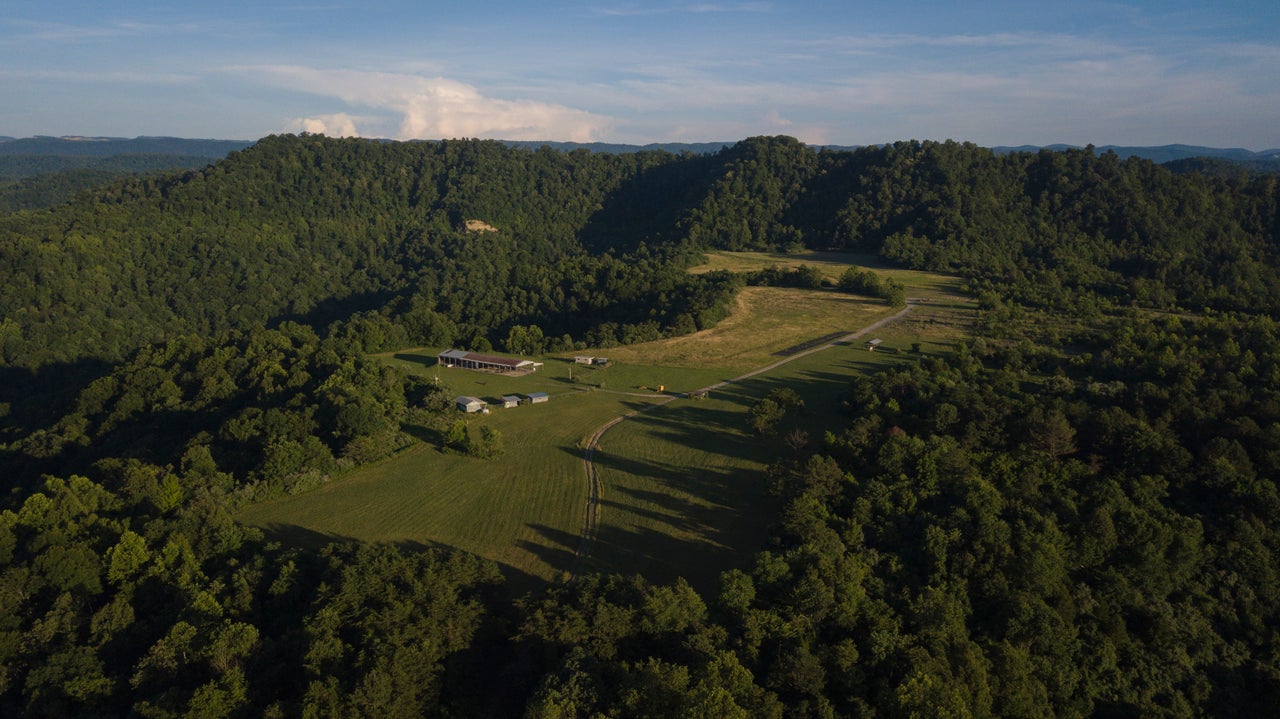 As the sun set behind the hills, Whitaker lit a cigarette and rattled off some of his own ideas for the site, which is adjacent to a set of railroad tracks. "We can make anything – sunglasses, toilet paper, solar panels, whatever – we could bring it down off the hill and onto a train to go anywhere in the U.S.," he said.
Countering the narrative that people in Appalachia will simply take what they can get is important to many in Letcher County, including Whitaker, who said he constantly has conversations with friends and neighbors in the county who think the prison will solve their problems. "I don't necessarily blame them, and I go to church with most of them," he said. "I just think we can do better."
CORRECTION This piece was amended to add comments from The Bureau of Prisons.
For more content and to be part of the "This New World" community, follow our Facebook page.
HuffPost's "This New World" series is funded by Partners for a New Economy and the Kendeda Fund. All content is editorially independent, with no influence or input from the foundations. If you have an idea or tip for the editorial series, send an email to thisnewworld@huffpost.com
Popular in the Community