LECHEE, Ariz. — A frosted sheet cake sits on a conference room table, part of a goodbye ceremony that has become a frequent tradition at the Navajo Generating Station, a hulking hilltop coal plant that dominates the northwestern corner of the Navajo reservation, just outside the small town of Page. The steam pumping from its three stacks is visible from at least 40 miles away on a cold day.
"It is tough to leave," operations manager Ed Irvin told about three dozen employees gathered in the room to wave him off. He opened a gift from his colleagues — a Navajo blanket. Like hundreds of his co-workers who have taken jobs at other power plants operated by the same utility, Irvin will transfer to a gas-powered plant in Gila Bend, southwest of Phoenix and about 330 miles south of LeChee. "If you want to come see me, go to Hell and turn left, because that's Gila Bend in the summertime," Irvin joked.
Many northern Arizona residents haven't felt much like joking as they consider the loss of a power plant that has employed generations of families. The station, which the operator says can power about 1 million homes, first started pumping electricity to Los Angeles and other southwestern cities in 1974 and was supposed to last until 2044. But the owners announced in 2017 that they would abandon the plant by the end of 2019.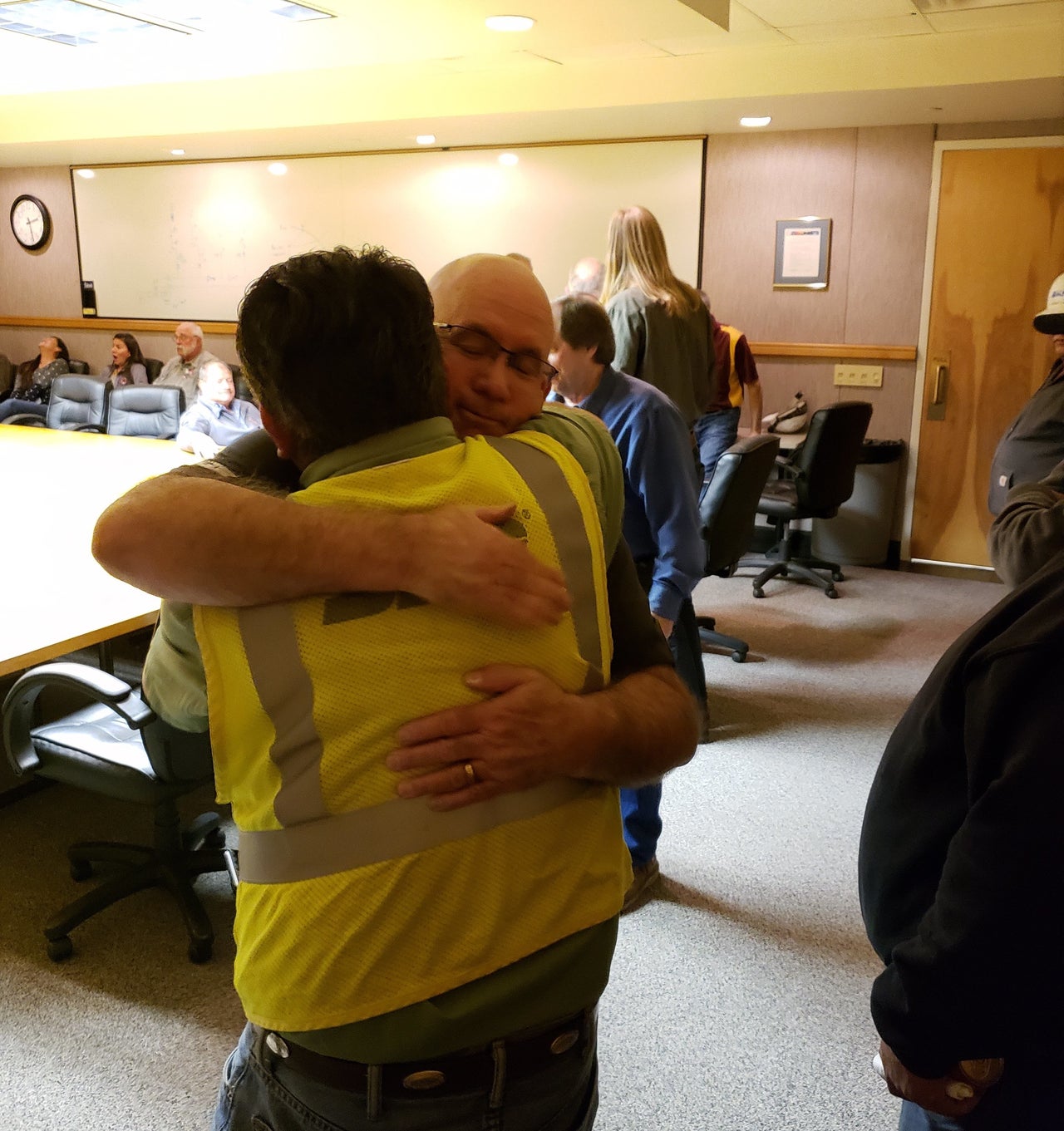 Coal power is too expensive to justify, according to Salt River Project, the primary utility company that runs the plant. And with more Americans opposing coal power, according to University of Michigan researchers, the country's growing opposition to coal has helped push many providers toward renewables and natural gas. Despite the gutting of federal emissions legislation in an effort to boost the industry, coal has failed to bounce back. More than 70 coal plants across the United States are expected to close by the end of 2020.
The decline of the most-polluting fossil fuel has enormous environmental benefits, not just in terms of reducing emissions but also reducing the air and water pollution that affects communities near coal power plants. According to an analysis published Monday, 90 percent of coal plants that collect data on pollution have contaminated nearby groundwater.
But a decision that makes economic and environmental sense for many could devastate the way of life for those who live on the Navajo and Hopi reservations and depend heavily on the Navajo Generating Station and the Kayenta coal mine, around 90 miles away, that supplies it. The mine, which straddles the border between the Hopi and Navajo reservations, also will close this year.
Like other parts of the U.S. that have been forcefully weaned off coal, northern Arizona is facing a difficult examination of its economy and workforce. As coal continues to decline, it's a paradox many communities across the U.S. will face: how to ensure positive environmental change doesn't come at a crippling economic cost for some of America's most marginalized communities.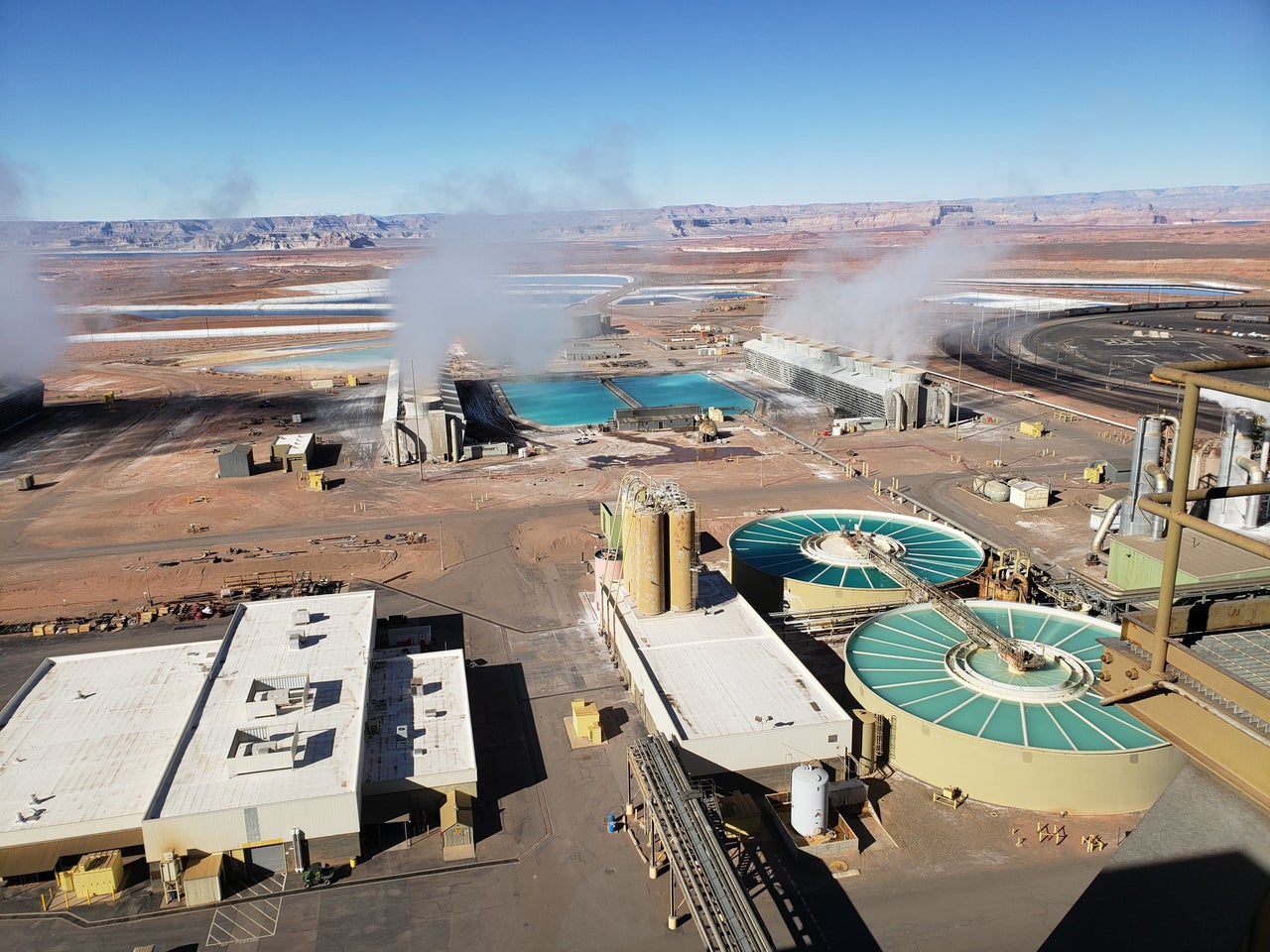 Unemployment on the sprawling, 17.5 million-acre Navajo reservation ranges between 45 and 55 percent, according to tribal spokesman Jared Touchin, even with the plant open, and some parts of the Navajo Nation still have no electricity or running water. The loss of the plant's revenue likely would force budget cuts on both the Navajo and Hopi reservations, leading to cuts in services.
In the case of the Navajo Generating Station, both support and funding for a smooth transition from coal have been lacking, leaving local communities scrambling for an answer.
The region's political and educational leaders, who said they were taken by surprise when Salt River Project said it would shut down the plant in 2019, have tried to scrape together contingency plans, but meager funding from taxes and grants has prevented them from figuring out how to replace the jobs and revenue from the coal industry. Several community leaders complained that Salt River Project has provided little help to the region that depended on it for decades.
Two private companies interested in buying the Navajo Generating Station pulled out last year, saying the challenges were too great. Now, in a desperate, long-shot bid, the tribe is pinning its hopes on purchasing both coal facilities itself, through the Navajo-owned firm, The Navajo Transitional Energy Company, in order to save jobs.
But the concern is that the tribe would not only saddle itself with a risky, money-losing asset with just 25 years left on its expected lifespan, but that it also might find itself responsible for the clean-up costs when the facilities are eventually retired. And some in the tribe, such as the Navajo environmental group Tó Nizhóní Ání, have come out strongly against the bid.
"Any discussions that hint at a future for NGS beyond 2019 are not based in any credible economic reality," Tó Nizhóní Ání leader Nicole Horseherder testified last year in front of the House Subcommittee on Energy and Mineral Resources. "They are an incredibly wasteful distraction to helping the Navajo build a better future." The closure of the plant and mine would give the Navajo Nation a rare chance to wean itself off coal, she added, and solve long-standing health and environmental problems caused by it.
But bid leaders are confident taking over the two sites is the way forward, even if Salt River Project said last week its negotiations had stalled because the Navajo bidders were unable to provide enough financial backing.
"We are going to be the new owners," said Steve Grey, director of governmental and external affairs for the Navajo Transitional Energy Company. The bidders say it would help the tribe survive until it figures out the next step. The tribe needs to take care of itself, Grey said. "The Navajo people are very self-sufficient."
The problem is people are already leaving. Hundreds of station workers, many with young spouses and children who filled Page-area jobs and schools, have already moved south to other Salt River Project plants, making it even more difficult for the region to recover.
Jerry Williams was among the plant employees who took up offers to work in the Phoenix area. He is president of the LeChee chapter of the Navajo Nation and lives just south of Page and in view of the power plant. Williams worked at the Navajo Generating Station for more than 37 years before moving to the Gila Bend gas plant last year; he sleeps most nights on his son's couch an hour from the plant and then flies back to Page each weekend for chapter meetings and to spend time with his wife.
Williams, who turns 59 in April, recalled the job interview when the company was considering him for the Gila Bend position. "They asked me where I want to be in five years. I said, 'Back in Page.'"
He supports the Navajo bid, saying that if the plant closes, there is no good alternative for the Navajo Nation or Page. "I wish I could see Intel coming in, Microsoft coming in, but that's wishful thinking."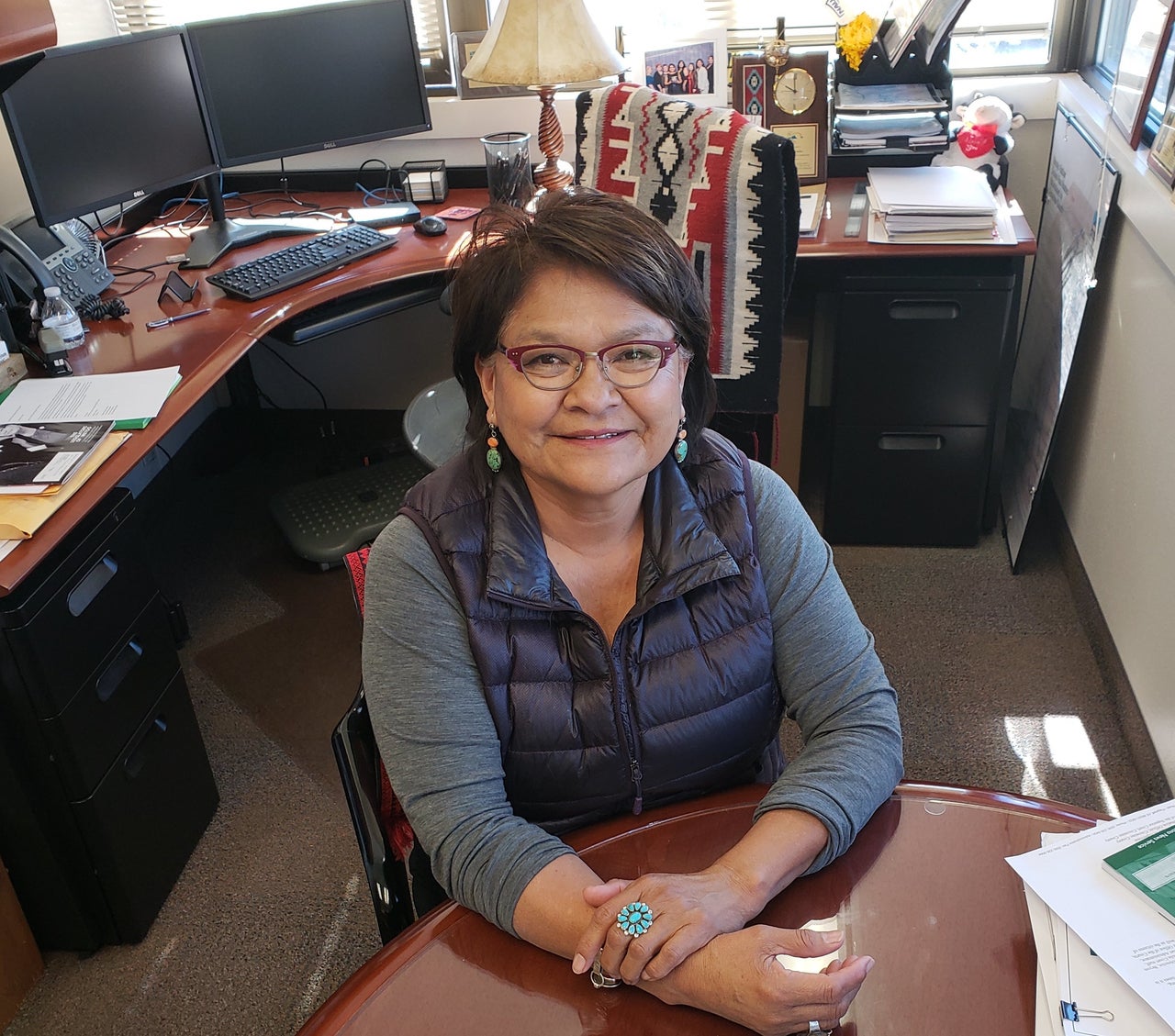 With a depleted workforce and few prospects to fill the economic void, the region needs to quickly find some way to make up for the losses. In Coconino County, which contains Page and LeChee, officials estimate the region as a whole would lose nearly $7 million a year in taxes associated with the plant, said Lena Fowler, a county supervisor who grew up on the Navajo reservation. She is pushing the northern Arizona region to train workers for a post-coal future.
Several community and tribal colleges and Flagstaff-based Northern Arizona University have teamed up to collaborate on vocational programs that would train displaced workers in other professions, but the disciplines being discussed — culinary arts, apartment maintenance, boat mechanics — tend not to pay nearly as well as the coal jobs. Power plant operators make nearly $80,000 a year on average, according to the Bureau of Labor Statistics, compared to about $50,000 for chefs and $41,000 for boat mechanics.
And the schools just don't have the money to train workers in more lucrative professions anyway: Coconino County voters in November voted down a tax measure that would have funded more programs at the local community college.
The region is seeking help to work out how to diversify its economy. A March symposium organized by Coconino County will bring in leaders of former coal regions and economists to help the region understand how to move past coal, with most of the program focusing on tourism.
Its spectacular landscapes — beguiling slot canyons, mesas and Lake Powell — attract busloads and boatloads of tourists in the summer, but winter months are spare. County leaders are looking to extend the tourist season, such as asking the federal government to keep the nearby Grand Canyon open longer in the winter.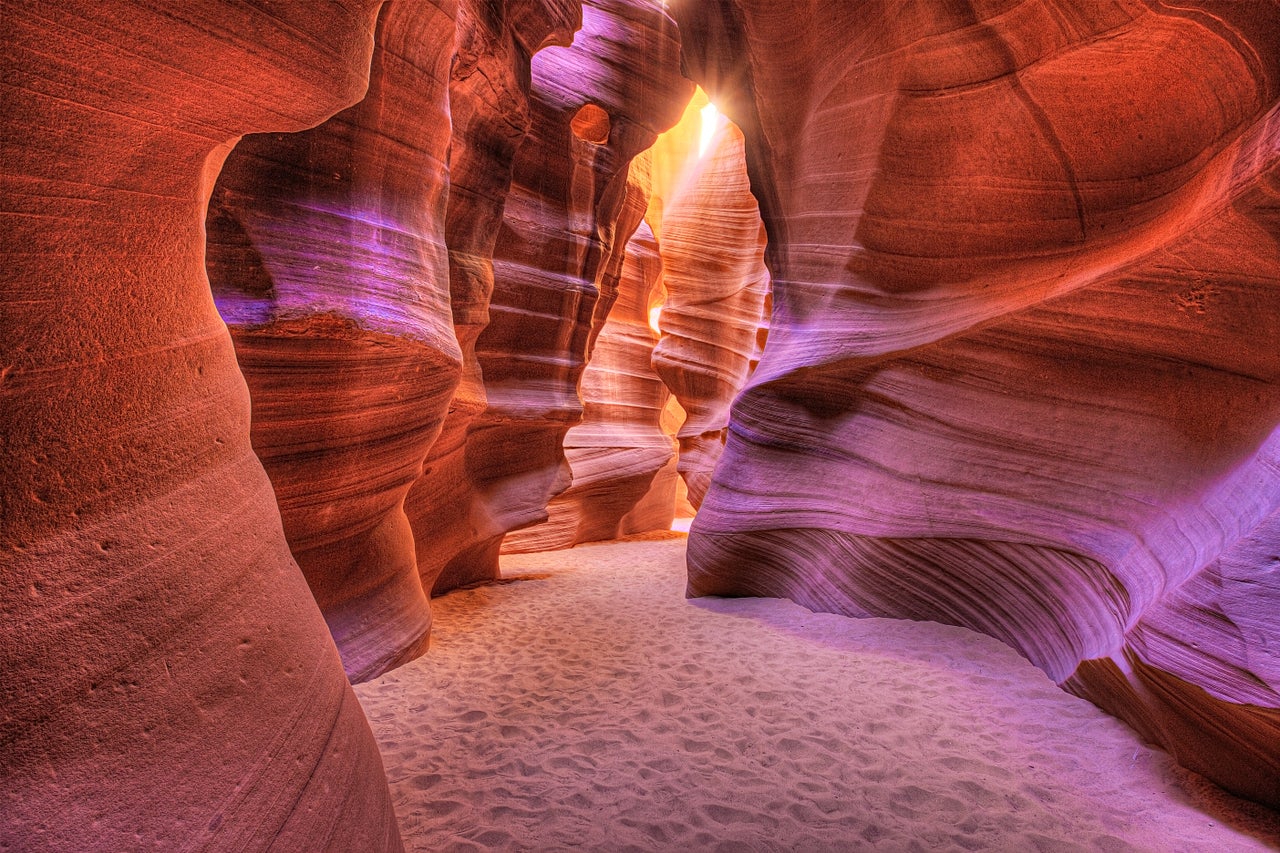 And then there is the region's renewables potential. Horseherder told the House subcommittee that the tribe needs to prepare now for a future free of fossil fuels. "We have no choice but to embrace the renewable technology available and move forward with it," she testified. "The Navajo Nation must work toward a plan to transition retired coal plants and brownfields into solar and wind generation facilities."
But progress toward this is slow. Business and tribal leaders have looked into establishing a big solar plant in the region, but they say it would only employ a fraction of the workforce employed by the Navajo Generation Station.
Leaders of both tribes did not respond to numerous interview requests. Peabody Energy, which owns the Kayenta mine, declined to answer questions.
It might take outside help for the region to thrive after the closure, but other regions have found that help. In Spain, for instance, a nationwide move away from coal came with social and financial help for those affected, including retraining workers in cleaner energy sources.
Local business leaders, meanwhile, are rooting for the Navajo group to buy the plant for the economic benefits, but they're also committed to finding other, still unknown ways to keep the Page area running.
"If NGS closes, it will be a sad day for all of us, but we are a strong town," said Judy Franz, executive director of the local chamber of commerce. "We'll be OK."
The story has been updated to reflect news that the Navajo bid to buy the Navajo Generating Station stalled.
For more content and to be part of the 'This New World' community, follow our Facebook page.

HuffPost's 'This New World' series is funded by Partners for a New Economy and the Kendeda Fund. All content is editorially independent, with no influence or input from the foundations. If you have an idea or tip for the editorial series, send an email to thisnewworld@huffpost.com
Popular in the Community