There is a hidden menace in your neighborhood, poisoning your water, creeping into your house and surrounding you and your family with a host of toxins: lead, mercury, cadmium and uranium.
Powerful interests are profiting from your ignorance of the facts and investing heavily in the continued lack of attention. And the subject is an easy one to ignore: coal ash -- nothing could be more mundane. There are about 600 coal-fired power plants in the U.S., generating about fifty percent of our electricity. Each of those produces about 275,000 tons of combustion waste annually, which means more than 100 million tons. Every year. That's a lot. And the power companies are desperate to dispose of it.
Even though it is known to contain a host of toxic byproducts, and there are numerous cases of populations being poisoned, with birth defects and cancers as evidence, industry lobbying has persuaded regulators to designate it as non-toxic. This designation allows power plants to simply dump the waste in pits, from which it leaches down and poisons the groundwater and is blown on the wind. But still there is too much of the stuff, so industry has gotten permission to dispose of it as filler, in many of the places where one might not otherwise find lead, mercury, cadmium and uranium. Coal ash is used in sheetrock, paint, carpet, ceiling tiles, concrete, landscape fill, fertilizer and wherever else it will go.
The key here is "non-toxic," a designation the utility industry is fighting hard to maintain. Currently the EPA is holding public hearings on the designations, and industry hopes you will remain bored with the issue and stay home. It would mean a lot to them.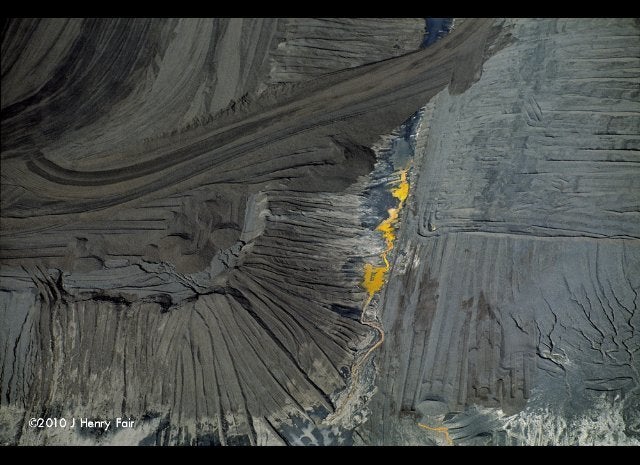 Coal Ash
Photography courtesy of J Henry Fair © 2010
Popular in the Community