WASHINGTON – Between 50,000 and 82,000 tons of coal ash flowed into North Carolina's Dan River on Sunday, prompting renewed calls for long-delayed federal rules on the disposal of coal waste.
The ash and water mixture spilled when a stormwater pipe broke at Duke Energy's Dan River Steam Station, a plant that is no longer in operation in Rockingham County, N.C. Duke estimated the amount spilled in a statement on Tuesday.
The spill happened just days after the EPA reached an agreement to release final rules for the disposal of coal ash. The agency has been working on the regulations for more than four years, and now plans to release them by Dec. 19, 2014. Environmental groups, represented by the nonprofit law organization Earthjustice, sued the EPA over the delayed rules, and a judge directed the agency to come up with a timeline for finalizing them.
One of the Obama EPA's earliest promises was to issue coal ash rules. In December 2008 -- just before Obama took office -- an earthen dike burst at the Kingston Fossil Plant in Harriman, Tenn., and released 1.1 billion gallons of coal slurry that damaged homes, and flowed into nearby streams and ponds. In her confirmation hearing a few weeks later, former EPA administrator Lisa Jackson said that the agency would assess new federal regulations on the waste; right now, rules are issued only at the state level.
In October 2009, the EPA issued a proposed rule that would have declared coal ash a hazardous waste under the federal Resource Conservation and Recovery Act, requiring special handling and disposal of the ash. The EPA sent the rule to the White House Office of Management and Budget and, when it came back months later, instead of one rule, there were two potential new rules opened to public comment. The second option was more lenient, and would still leave enforcement up to the states.
But since then, the EPA has not moved forward on either rule. This prompted the lawsuit and the agreement released last week, that the agency would issue final rules by the end of 2014.
An EPA spokesperson said Wednesday that the rules proposed in 2010 "would ensure stronger oversight of the structural integrity of impoundments in order to prevent future accidents." "EPA is committed to finalizing the proposed coal ash rule by December 19, 2014," said the spokesperson.
For groups pushing the EPA on this issue, the North Carolina spill is just the latest reminder of the need for new rules. "Storing large amounts of coal-related toxic substances in outdated earthen pits beside rivers and lakes is a recipe for repeated disasters and pollution," said Frank Holleman, a senior attorney at the Southern Environmental Law Center. "Despite the known threat and pollution, [the North Carolina Department of Environment and Natural Resources] hasn't required Duke Energy to move the coal ash away from waterways and store it in a safer, modern way."
Before You Go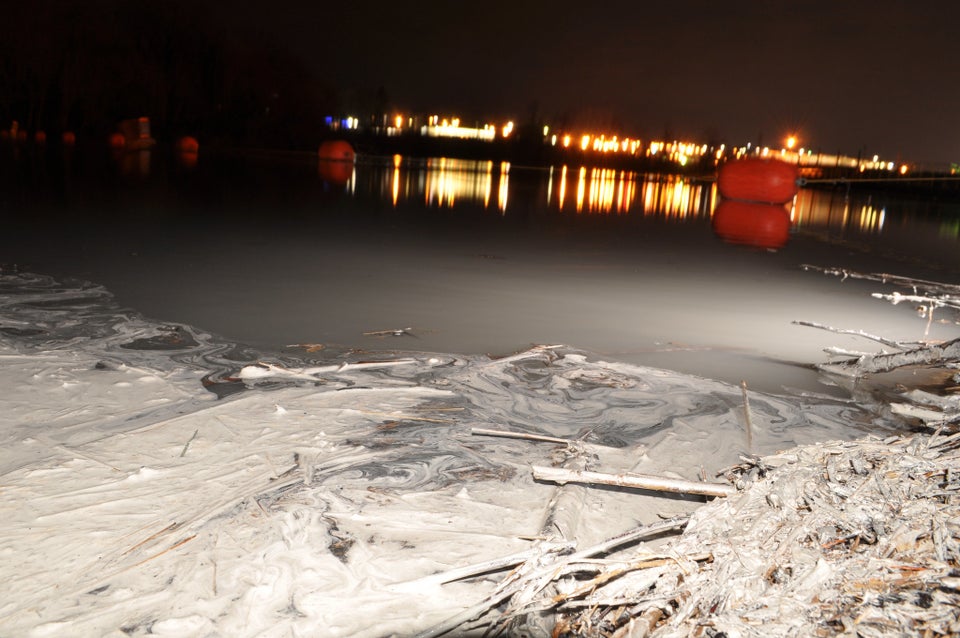 Duke Energy Coal Ash Spill In North Carolina
Popular in the Community