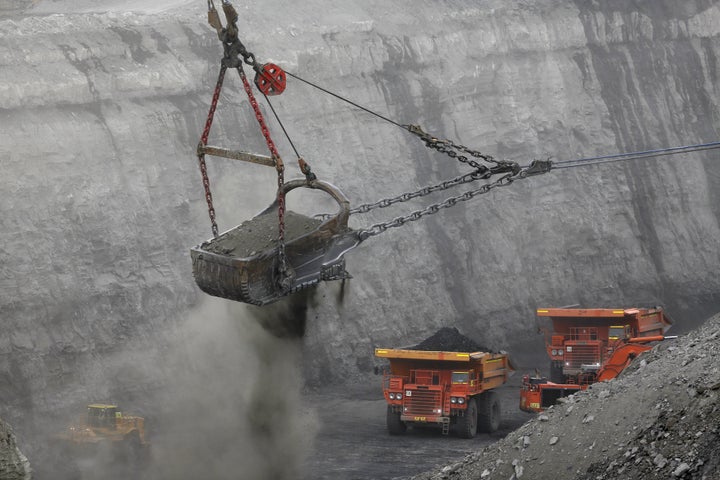 In the 10 years leading up to their historic bankruptcies, five huge coal mining companies paid $95 million to lobbyists. The companies were fighting to maintain the ability to rent public lands rich with coal at a discount.
Over the same time period, a group of nine coal companies paid executives more than $1 billion.
The data was compiled from public filings by the Western Values Project, an advocacy group, and released in a report on Tuesday. As Bloomberg reported, the "group is pressing regulators to overhaul the program by making transactions more transparent and raising costs to better match the value of coal extracted from private land." In January, the Obama administration declared a halt to new coal leases on public land while it considers the future of that policy.
The report highlights how coal companies have been successful in cutting employee benefits as part of the bankruptcy process, while maintaining large compensation packages for executives. For instance, as part of its 2013 bankruptcy, Patriot Coal cut employee benefits from $1.3 billion to $400 million, while paying Patriot executives $6.9 million the same year, the report says.
Similarly, the report notes, "last year, Alpha Natural Resources asked for permission from a bankruptcy judge to cut medical and life insurance benefits for their retirees while also asking the court to approve $11.9 million in executive bonuses. Both the cuts to benefits and the executive bonuses were approved."
The U.S. coal mining industry has gone through a wave of high-profile bankruptcies. Peabody Energy, the world's largest private coal company, filed for bankruptcy in April. Fellow coal giants Alpha Natural Resources, Arch Coal, Patriot Coal and Walter Energy have each filed for bankruptcy since January 2015. More than three dozen smaller coal companies have gone under in the last four years.
Calling all HuffPost superfans!
Sign up for membership to become a founding member and help shape HuffPost's next chapter