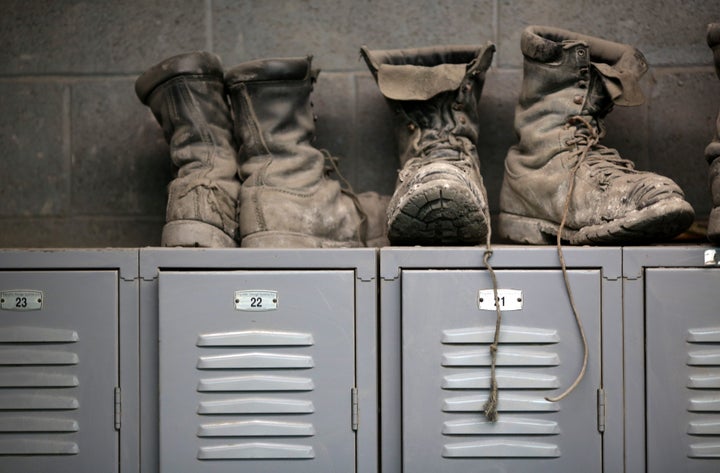 Eight former supervisors and safety officials for Kentucky coal mines were indicted Wednesday on charges that they lied to or misled federal regulators about the amount of harmful coal dust workers were exposed to.
Russell Coleman, the U.S. attorney for the Western District of Kentucky, said that officials at now-defunct Armstrong Coal routinely submitted phony records to the Mine Safety and Health Administration in an effort to downplay the amount of coal dust in two of its mines. By doing so, the company would have concealed the true risk of its miners developing pneumoconiosis, better known as black lung disease.
The allegedly fraudulent practices at Armstrong were first revealed in a 2014 HuffPost report.
At the time, miners at the company's Parkway Mine in Muhlenberg County went on record saying they'd been pressured by management to register artificially low readings on their dust pumps, devices that miners wear to measure coal dust in a mine's atmosphere. They typically accomplished that by wearing their dust pumps for only a fraction of their shift, thereby collecting a misleadingly low amount.
The indictment issued Wednesday makes the same allegations, calling it a conspiracy to "conceal from MSHA the ongoing, systemic and pervasive violation of mandatory health and safety standards."
The defendants allegedly ordered employees at Parkway Mine and Kronos Mine to remove their dust pumps and put them in clean air when the mines were especially dusty. Several of them also certified dust readings submitted to the government that they knew were wrong.
Tony Oppegard, a Kentucky lawyer who's been working on mine safety issues for nearly 40 years, said such a prosecution was extremely uncommon. Oppegard represented Parkway miners who reported the dust fraud to MSHA and claimed they were retaliated against for their safety activism.
"It's rare, first of all, to have any indictment over mine safety," said Oppegard. "It's even rarer to have them over health conditions, and to have that many people indicted."
The indictment alleges that Charley Barber, the former superintendent of Parkway, told a co-conspirator to do whatever was necessary to "make the pumps come in" ― that is, come in with acceptable coal dust readings. The others named in the indictment are Brian Keith Casebier, Steve DeMoss, Billie Hearld, Ron Ivy, John Ellis Scott, Dwight Fulkerson and Jeremy Hackney.
Under mine safety law, coal operators are required to keep their coal dust levels in check. The acceptable standard used to be 2.0 milligrams per cubic meter of air; that was recently lowered to 1.5 milligrams, to better protect miners from black lung.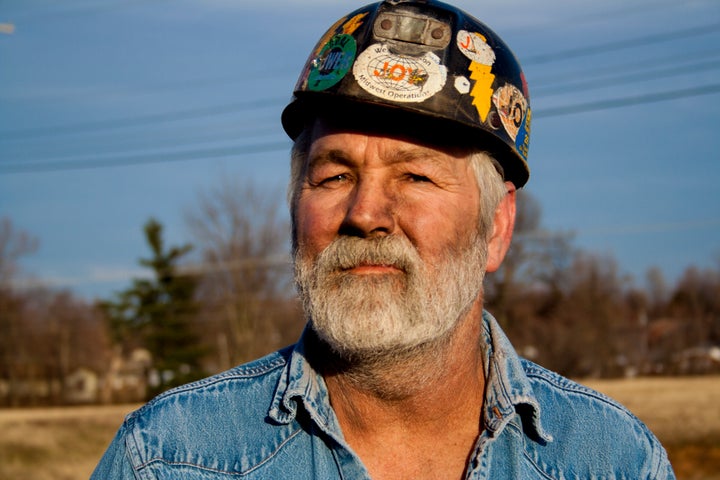 There are ways that operators can mitigate the coal dust, particularly by better ventilating the mine, but many of them are reluctant to slow down or stop production in order to take the proper steps. Miners who are uncomfortable with dust fraud are often afraid to report it for fear of losing their jobs or even being blackballed at other mines in the area.
But at Parkway, a handful of brave miners were willing to speak up about what they believed to be a dangerous practice.
Interviewed by HuffPost in 2014, Parkway miner Justin Greenwell said submitting false dust readings to MSHA was routine. Though only 29 years old at the time, he was already experiencing shortness of breath that he blamed on the mine's dust. "It's been going on since I started there," he said at the time. "All these guys in management, they know it's wrong. But they don't care about our health."
Another miner, Mike "Flip" Wilson, became an outspoken critic of juking the dust numbers. He was already in the first stage of black lung disease in 2014 and felt he had less to lose by taking a stand. "There's been cheating ever since I've been there," he told HuffPost at the time. Wilson retired in 2015 but was so passionate about the issue that he volunteered as a miner representative at Parkway. That entitled him to return to the mine to make sure the proper safety precautions were being taken.
Armstrong Coal was not charged with a crime, and neither were any of its executives. The company's corporate parent, St. Louis-based Armstrong Energy, declared bankruptcy last year, and parts of its operation were scooped up by Murray Energy, the coal giant run by CEO Bob Murray.
While indictments for dust fraud are uncommon, the practice itself is widespread in the coal industry. In 1998, the Louisville Courier-Journal published a deep investigation detailing how mines fake their coal dust numbers, sticking monitors in lunchboxes or placing them near clean air intakes. A 2012 investigation by the Center for Public Integrity showed that prosecutions for dust fraud virtually stopped after 2002.
Oppegard said he found the indictments announced Wednesday encouraging.
"This is a widespread practice; it's certainly not confined to Armstrong Coal Company," he said. "I think it does send a message to all operators and all employees who are responsible for conducting the dust sampling at their mines: They better not falsify those records or submit bogus samples."
Popular in the Community