 WASHINGTON -- A new report from the Center for American Progress examines some historical industry claims about how much new pollution regulations would cause electricity prices to spike, and finds that industry estimates have been higher than the reality.
The report is meant to draw an analogy to the current fight over power plant pollution, specifically greenhouse gas pollution. The EPA rolled out new rules last September. Opponents of the rules have argued that the regulations will cause an increase in electricity prices. The new CAP report draws on past examples of industry groups using similar arguments against pending environmental regulations.
"Recently, these industries have again predicted that government pollution limits would result in skyrocketing electricity prices. However, their record as prognosticators is quite poor," the report contends. "Their past predictions of doom were wrong, and so are their current claims that the Environmental Protection Agency's, or EPA's, first carbon-pollution cuts for power plants would be disastrous."
The report notes that the utilities opposed the Clean Air Acts of 1970 and 1977. It cites statements drawn from the Congressional Quarterly Almanac 1977 where, during the debate over the latter law, "electric utilities and other industries complained that scrubbers [to cut air pollution] were unreliable and costly."
The report focuses most closely on predictions made in 1989 by the Edison Electric Institute, an association representing investor-owned electric utilities, regarding pollution regulations to address acid rain. Those rules, which Congress passed as part of the Clean Air Act amendments of 1990, limited emissions of sulfur dioxide and nitrogen oxides from power plants. The report cites EEI's claims at the time that the rules would increase electricity prices up to 13.1 percent between 1990 and 2009. Edward L. Addison, then the president of Southern Company, testified to a House committee on behalf of EEI, arguing that those predictions likely "underestimate the rate shock that would actually occur." EEI predicted that electricity rates would increase in 46 out of 48 states it studied.
CAP's analysis found that the rates were lower than EEI's predictions in 36 of those states. It found that 32 states actually had lower prices by 2009, when adjusted for inflation, than they did in 1990. CAP found that even in 10 heavily coal-dependent states, eight had electricity rates that were lower in 2009 than they were in 1990 (when adjusted for inflation). Overall, they found that the EEI prediction was an average of 16 percent higher than the reality across the 48 states. In Missouri, their prediction was 63 percent higher than reality, according to CAP's analysis.
Brian Wolff, a senior vice president at EEI, said that its predictions were in line with others at the time, including estimates from the EPA, and that a variety of market factors contributed to the differences -- not just the cost of pollution controls. "EPA's own analyses in the late 1980's projected similar costs to those for EEI," said Wolff. "So it wasn't just industry overestimating the costs of what would become the acid rain program."
The model for the acid rain program was also novel at the time, Wolff said. "Their reports were written before the 1990 Clean Air Act amendments actually were implemented, so no one had any experience with a major cap-and-trade program at that point," he said. EEI also supported the cap-and-trade legislation that the House passed in 2009.
CAP argues that the acid rain example is analogous to current predictions for the consequences of the new rules on greenhouse gas emissions. "This analysis demonstrates yet again that coal and utility companies' predictions of huge rate hikes from pollution reduction requirements are wrong," said Daniel J. Weiss, director of climate strategy at CAP. "The media, government officials, and the public should ignore future attempts to frighten us since such claims are solely designed to slow and weaken public health protections."
Before You Go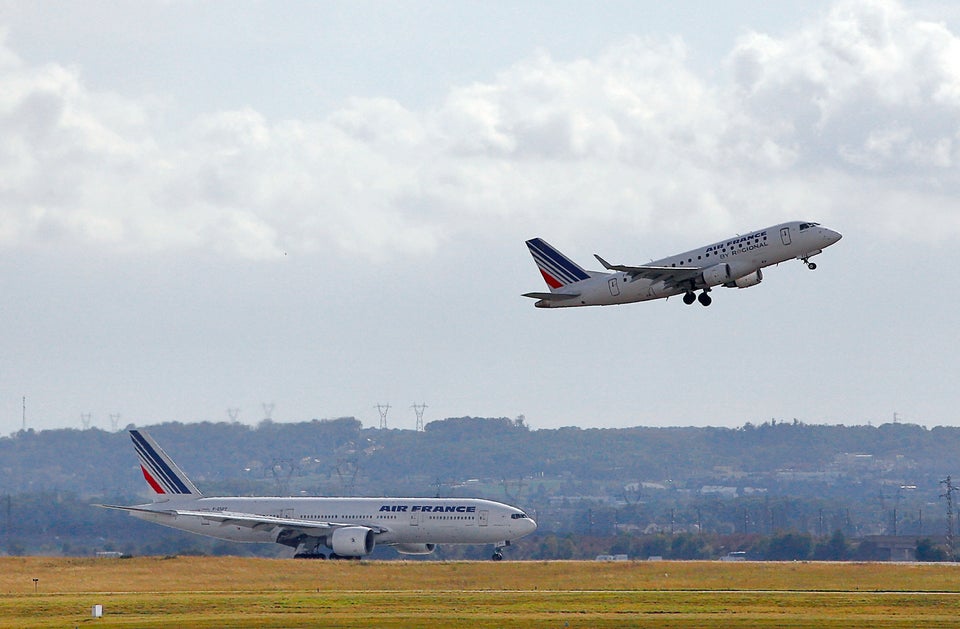 Connect The Dots On Climate Change
Popular in the Community