Robert Murray, owner of the world's largest private coal company, declared in 2014 the "absolute destruction of the United States coal industry."
Had tree-hugger regulators in the Obama administration ― long accused of waging a "war on coal" ― actually dealt a death blow to the industry that once fueled cross-continental railroads and a majority of America's power plants? Or did coal fall victim to market forces?
Analysts have long blamed natural gas ― made cheap by new extraction techniques like hydraulic fracturing, or "fracking" ― for devouring the U.S. electricity market, on which coal once had a near monopoly. But the U.S. Energy Information Administration released data Tuesday that indicates a steep nosedive in coal exports since 2012. Exports fell for a fourth consecutive year to 60.3 million short tons, less than half the record volume shipped overseas fives years ago.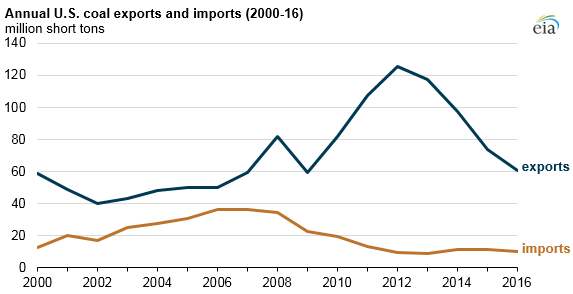 President Donald Trump swept coal country in November, in large part because he promised to bring back the sort of high-paying coal jobs that existed during the industry's heyday in the mid-1970s ― when Congress responded to an oil embargo crisis by giving the industry a decade-long monopoly on new power plants in an effort to wean the U.S. off energy imports.
Emboldened, the industry and its allies have been on a tear recently. Last month, House Republicans overturned a regulation to protect U.S. waterways from coal pollution. Republican legislators in Kentucky and West Virginia passed bills to scale back state safety inspections on coal mines. And as early as this week, Trump is expected to sign executive orders lifting a temporary moratorium on leasing federal lands to coal companies and shredding the Clean Power Plan, the long-stalled federal program to reduce carbon emissions from the utility sector.
Still, that isn't likely to resuscitate the industry.
"The market conditions are not there," Dan Bucks, a coal policy expert and former director of revenue for the coal-producing state of Montana, told The Huffington Post on Wednesday. "Federal policy is only one variable, and market conditions are the larger factor. The reality is energy markets are changing around the world."
"The reality is energy markets are changing around the world."
Nowhere are those changes more pivotal than China, the world's biggest polluter. Years of burning stupendous amounts of coal have shrouded its cities in thick veils of smog, and the country has dramatically scaled back its coal use since consumption peaked in 2013. Chinese demand for coal fell by about 3 percent in 2014, and dropped another 4 percent to 5 percent throughout 2015, according to the Sightline Institute, a think tank. By 2016, coal consumption dipped by 4.7 percent year over year, and the share of the country's energy mix fell by 2 percent to 62 percent, the National Bureau of Statistics of China reported.
Steel production, the primary driver of China's import craze, also continues to slump. A subsidiary of China National Coal Group, the third-largest coal mining company in the world, recently announced plans to lay off 4,000 workers by the end of the year.
That's a major problem for the coal industry. As U.S. coal producers lost domestic market share to natural gas, which emits roughly half as many the greenhouse gases, they bet big on the continued growth of Chinese consumption. But, in January, China canceled 103 new coal-fired power stations ― worth 120 gigawatts of capacity ― as part of its shift toward zero-emissions energy. The country plans to spend at least $380 billion on renewables by 2020.
The U.S. coal industry basically imploded as Chinese demand slipped. Peabody Energy, Arch Coal, Alpha Natural Resources, Patriot Coal and Walter Energy have all filed for bankruptcy over the past two years. (Peabody Coal is nearing a plan to pull itself out of bankruptcy.) The number of people who work in coal has tanked, too. In 1985, the industry employed 177,000 people. At the end of 2008, that number fell to 86,000. It was at 56,000 by last year.
"The market is telling coal that it's a dying fuel source because we have abundant supplies of natural gas that are indigenous to the country," Pete Fontaine, a veteran environmental lawyer who works for fossil fuel companies, told HuffPost. "You can scrap rules that make coal mining more expensive, you can scrap the Clean Power Plan, but ultimately coal is on the way out."
Before You Go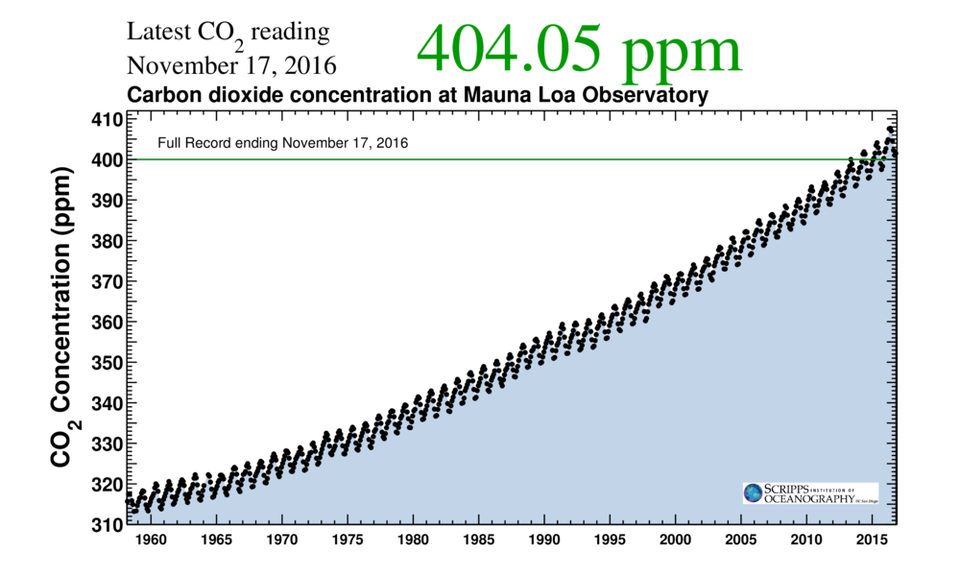 Climate Visuals For The Climate Change Denier In Your Life
Popular in the Community