The morning meeting at the Frankfort Coast Guard station in Michigan was interrupted on Tuesday when someone noticed a dog plunge into the icy waters of a channel between Lake Michigan and Betsie Lake.
The Coast Guard rushed out to save the dog, with boatswain mate third class Tim Putnam swimming through 200 feet of ice to reach her.
"I could crawl on top of the ice for some of it, but it wasn't stable," Putnam told MLive. "It took me a little while."
The dog, which had been nicknamed Betsie by her rescuers, was sent to recover at the Animal Welfare League of Benzie County, which said she's in good health despite the frozen ordeal. Betsie was not wearing a collar and had not been chipped, but her owner was located and a happy reunion quickly arranged.
"Our crews stand ready to answer the call for help, even if it means crawling through 200 feet of slurpee-like ice," the Coast Guard wrote in another Facebook post. "Station Frankfort's ice rescue team saved this dog from the water because a life is a life and they wanted to make sure that they were the ones taking the risk of going in instead of an unprepared bystander."
The Canadian Coast Guard, which patrols the area twice daily, said it hadn't seen the dog, but even if it had, it wouldn't have rescued it.
It's not clear what happened to the dog.
You don't have to be a member of the Coast Guard to rescue a pet. There's an animal at a shelter near you that could use a companion. If you're looking for a pet of your own, check out Petfinder, Adopt-A-Pet or the ASPCA.
And if you have a dog, don't forget to get it chipped.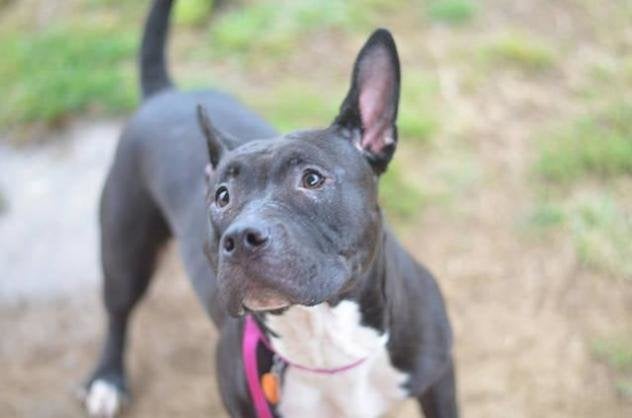 Cutest Rescue Dogs
Popular in the Community