Members of the Coast Guard Cutter Stratton crew from Alameda, California, were sent into waters off the coast of Central America on May 9, after receiving word of a suspicious parcel floating in the water in a known drug-transit zone. Much to their surprise, they instead encountered a pair of distressed turtles who were entangled in fishing line and floating in plastic material.
"There was no question what we had to do. And no one spoke a word," Petty Officer 2nd Class Hylan Rousseau said. "We immediately moved into rescue mode."
The first turtle was freed easily, but the second, larger turtle proved more difficult to rescue. The turtle's neck was tightly entangled in fishing line, so the guardsmen carefully cut away the material that was disrupting the turtle's breathing.
"He had been trying so hard to free himself from the fishing line that he had cinched the line around his own neck," said Chief Petty Officer Brian Milcetich.
Both turtles quickly swam away after being freed.
The video, while uplifting, serves as a stark reminder that the purchase and irresponsible disposal of plastic goods can have troubling effects on our oceans and their inhabitants. A recent study estimated that 270,000 tons of plastic debris currently float in our oceans -- and animals are paying the price.
Before You Go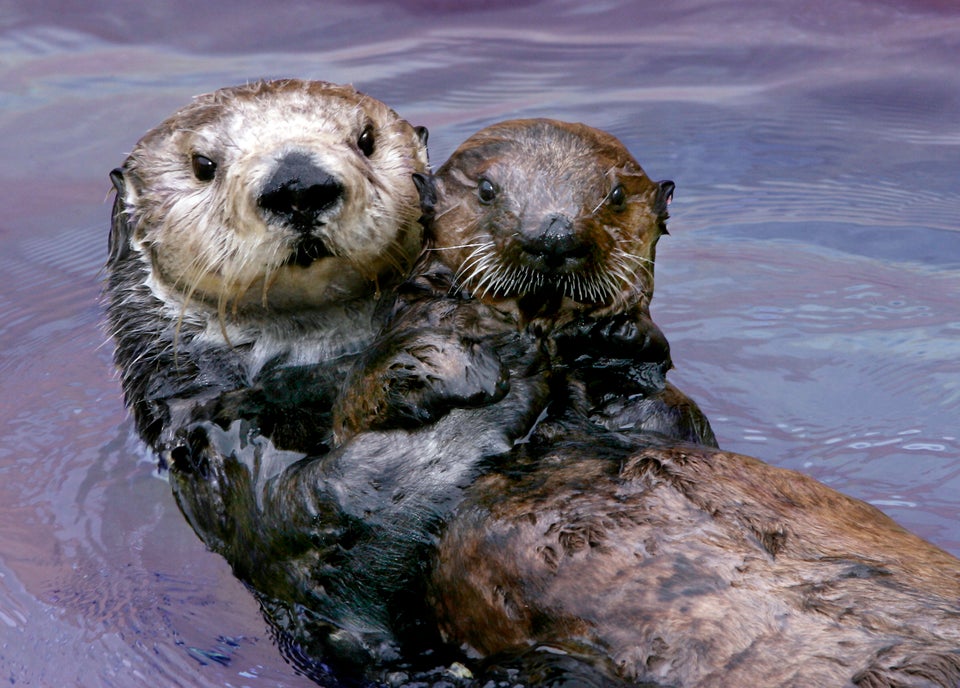 Amazing Sea Creatures
Popular in the Community