A rocky cold-water beach can talk. It roars at you to stay away. Its winds insist it will be difficult to walk.
But, still, you want the scouring freshness of it. You zip up your jacket, and you step onto sand. At least that's what I do. As a Rhode Islander I want to be on beaches even when the weather is gray.
This is why, when friends are hiking hills, I decide that I am going to explore a shore instead: New Hampshire's Atlantic coastline. A total of 18 miles, it's the shortest oceanfront of any state. I am going to trace it end to end — from the Massachusetts border north to Maine ― sticking as close to the high-tide line as I can.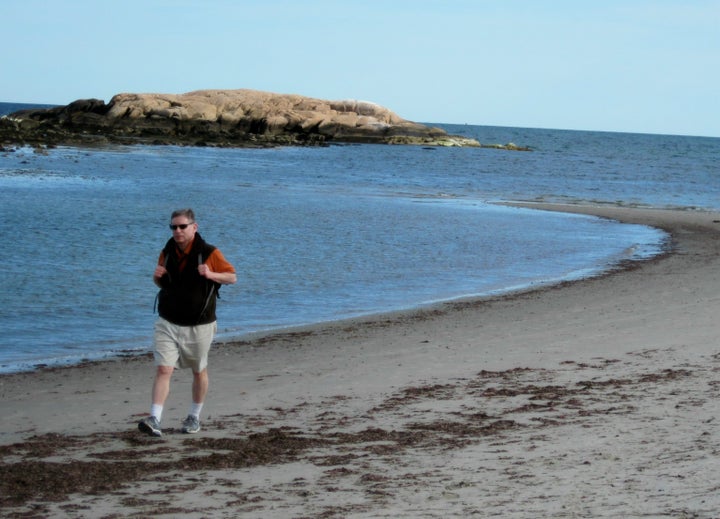 I don't know if it's ever been done and what washed-up buoys I will trip over along the way. But in an ornery New England way, I do not care.
It is early July, and clear. Edges of the sky fit neatly along the top of a flat, green sea. My tennis pal, Jim, and I are taking our first hot footsteps onto a Seabrook, N.H. beach. Seabrook's wide sand is emptier than I would have guessed. When we do pass tourists on towels we get stares. Maybe it's because I look like a park ranger with my khaki shorts and cap.
Buried driftwood twists up with sculptural tips. But it is such easy walking that an incline up to a bridge feels like a Sahara dune. "Captain Bob's Lobster Tours!" screams a shack on the other side. Right next to Bob's — for those with different priorities ― is "Rico's Lobster by the Pound."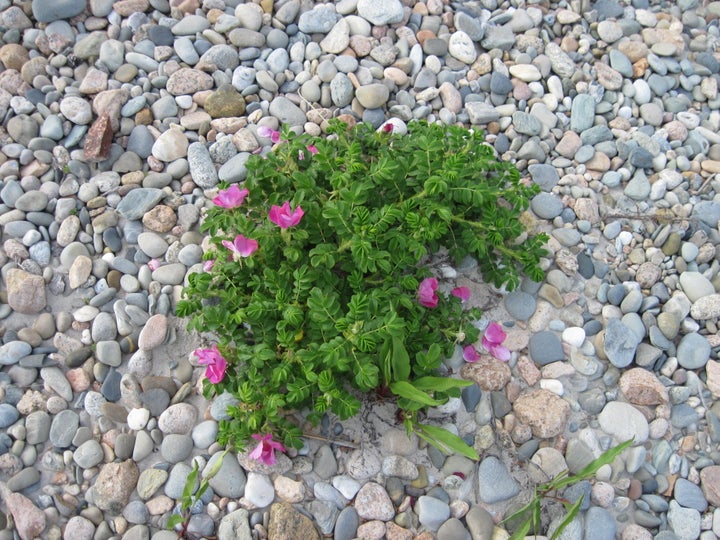 Suddenly we are in a different summer. Clustered in the road ahead are bicycles. A crowd. There are thumps and thuds of music. "Welcome," says the sign, "to Hampton Beach."
Jim and I are thinking lunch. We aim for Gerri's Famous Subs on Ocean Boulevard and get popsicle sticks back to keep track of our orders: a Boardwalk Burger for me and a dirigible of an Italian grinder for Jim.
We waddle on. If Hampton Beach is Coney Island, then North Hampton is Newport. At Little Boar's Head we're on a cliff-top path that winds past 19th century mansions and overlooks the sea. We detour into Fuller Gardens—an estate that's open to the public. "The turn-of-the-century rose plantings are our big draw," says guide Sue Hagen, "but look at these espaliers!" Hagen is pointing at two twisty apple trees. One is shaped like a candelabra. And one is a Menorah, complete with bark and leaves.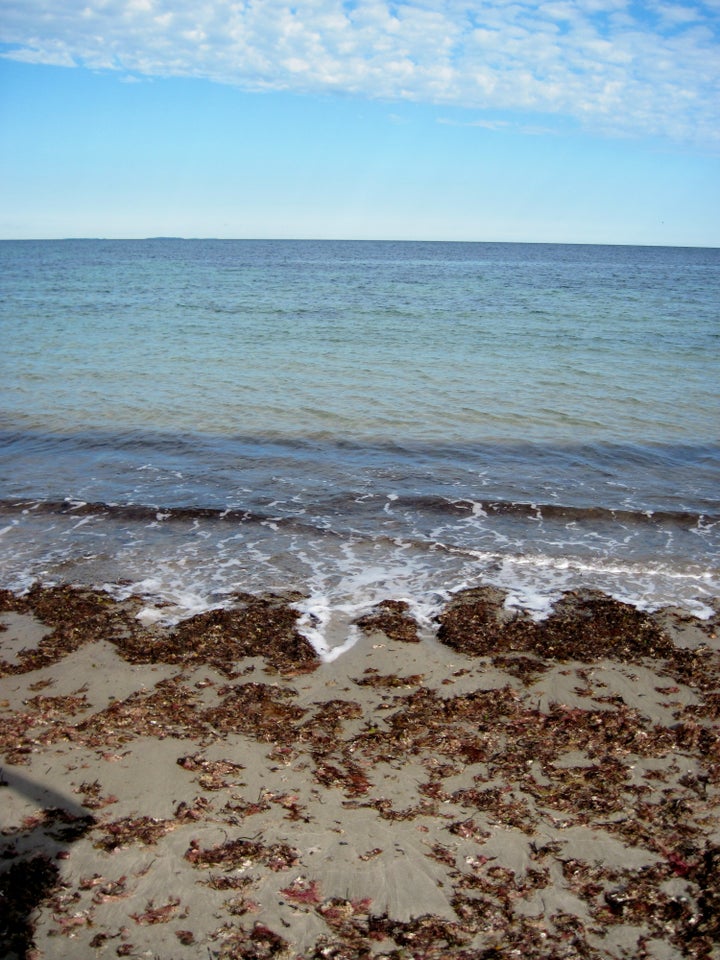 After a few miles, the mansions have turned into cottages again and our path back into pebbly beach. We cross into Rye where barnwood houses have clever names. "Rye on the Rocks" says one. "The Catcher's Lair" is a few doors down.
Odiorne's Point here was where English settlers first laid out a New Hampshire town, in 1623. And Rye's Cable Beach is close to where the first Europe-to-America telegraph line hit shore in 1874. I ask some locals if they are proud of the historic link. "Never heard of it," replies a woman in a floppy hat. "Did it connect to Cape Cod?"
Jim has to get home for work but I'm too close to my goal to stop now. I've made it to New Castle—New Hampshire's smallest village—where a sign for watercolor lessons draws me into Maddi Alana's studio. "I'll go get paints and brushes," she offers.
I wish I had time but Portsmouth is calling with its busy, brick downtown. Crossing the city, I pause at Hoyt's Office Products on Market Street with its window full of typewriters for sale. "1934 RARE ROYAL PORTABLE," boasts a crayoned sign. "HAND-RUBBED TO A BRILLIANT FINISH!"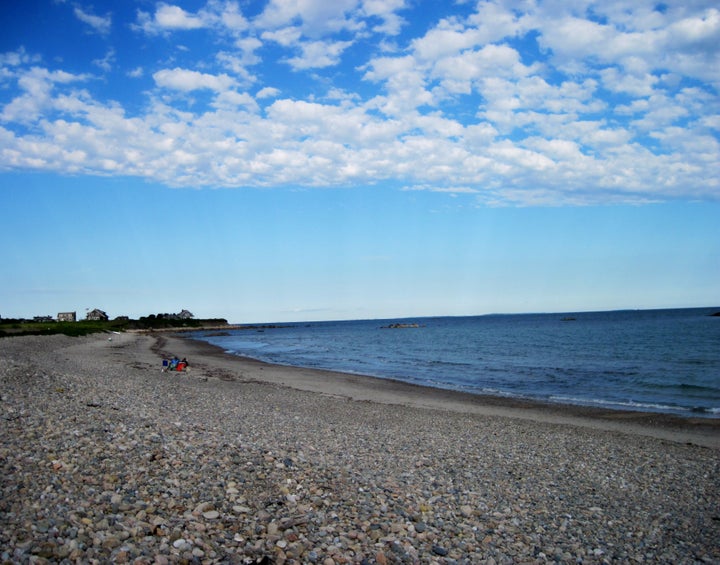 Nice, I think. But not today. Across the water, I can see the end of my walk. The Piscataqua River, Seavey Island with its Portsmouth Naval Shipyard, and a foggy harbor are all that stands between me and Maine.
Looking over at Kittery, I see a ray of hazy sun that's lighting up a wedge of beach. Or maybe it's a sandy road. I have a sudden thought. I fish inside my pack and unfold my map. Let's see. The total length of the coast of Maine: roughly 3,478 miles. Sounds like a project. Sounds like a plan.
But for another hiker, not me. I like cozy coastlines, I've decided. And I've already made up my mind.
I'm doing Delaware next year.