While international tourists routinely bypass the beautiful coastal region known as the Maremma on the way to central Tuscany, in-the-know Romans and international jetsetters alike flock to its beaches and hilltop towns every summer to enjoy just-caught seafood, locally raised pork, beef, and lamb, and an abundance of garden-fresh vegetables and handmade pasta. The region is Rome's answer to New York City's Hamptons, although the Maremma, home to DOCG Morellino di Scansano, is truly one of Italy's best-kept secrets. The area's vinous specialty, young Sangiovese with a minimum of barrel aging, is well suited to the wide variety of local cuisine.
The main attractions for winemakers are the hilly slopes and good soil of the region, which are ideal for Sangiovese and other hearty red varieties such as Merlot, Cabernet Sauvignon, Syrah, Alicante, and Ciliegiolo. Red wines from the Morellino di Scansano DOCG must be made with 85% Sangiovese, known locally as morellino. (Sangiovese is the same grape that is used to make Chianti.) Once mostly uninhabited swampland, the Maremma was drained in the mid-20th century and is now considered prize farmland. Morellino wine has been called
White wine in a red dress, but wines this good really don't need a fancy metaphor--they just require a corkscrew and a glass!
The walled hilltop villages Scansano, Manciano, and Magliano appear unchanged since medieval times, at least from a distance. Gently curving roads through vineyard-covered rolling hills offer views of the sea around every other bend. Further inland, the village of Saturnia--near the fabled volcanic spring and spa hotel of the same name--features a charming town square with a cornucopia of restaurants offering al fresco dining. Restaurants here and throughout the region range from rustic affairs to modern temples of high cuisine boasting Michelin stars, while accommodations run the gamut from austere yet homey apartments at Fattoria la Capitana near Magliano to exclusive villa-style cottages at Il Pellicano in Porto Ercole. Terme di Saturnia is a luxury hotel and spa built on the site of an ancient volcanic hot spring that also houses Michelin-starred restaurant All'Acquacotta.
On the drive up from Rome, be sure to make a detour to Rosso e Vino Alla Dogana, a seafront restaurant on a wide stretch of sandy beach. After a lunch that may include linguine with tiny clams or a plate of juicy tomatoes with burrata alongside a glass of rosé, take a quick dip before heading on to your hotel. Although Il Pellicano's eponymous restaurant boasts 2 Michelin stars, it is impossible to beat the location of the hotel's poolside PelliGrill. It is set on a well-manicured cliff overlooking the Tyrhennian Sea and offers a myriad of seafood options, with an 86 page wine list featuring bottles from Italy, Europe, and around the globe that could keep a wine lover entertained all afternoon. If you are staying at Terme di Saturnia and can bear to leave the grounds, head into the town of Saturnia for butchered-to-order bistecca Fiorentina at Due Cippi da Michele. In Montemarano, Caino serves artistically presented and delicious dishes with fanciful names in two alluring white rooms with wood-beamed ceilings. The wine list here runs to 114 pages and includes listings for every region in Italy plus all other major winemaking countries around the world. Just out of town on the road back to the coast, Trattoria Verdiana is set in an open farmhouse with terracotta floors, timbered ceilings, and a covered dining porch. There are two separate wine lists here, one for white wines and one for red, all of which are reasonably priced. There is an entire page with different vintages from one of our favorite producers, Fattoria le Pupille. Hidden away on a side street in Scansano, La Cantina is a haven for the type of food your grandmother would have cooked if she came from this region and had access to only the freshest seasonal ingredients. The wine list at La Cantina is locally focused as well, studded with gems from wineries both large and small. An ivy covered wall just through the main gate of Magliano shrouds the door of Antica Trattoria Aurora, where a beautiful enclosed garden is the setting for house made pasta and roasted or grilled pork and beef.
The reason we love to visit winemaking areas is to scout out bottles that may not be available back home and to really get a feel for the region's soul and philosophy. A great place to start is at the headquarters of the Conzorzio Tutela Morellino di Scansano, at the entrance to the town of Scansano. Information on the DOCG and its wineries is available, as are wine tastings and bottles for purchase. In addition to producing excellent wine, Poggio Argentieri, Fattoria le Pupille, Massi di Mandorlaia, Tenuta dell'Ammiraglia, Fattoria Mantellassi, and Santa Lucia offer personalized tastings and outstanding visitor experiences. It is best to call ahead for winery tours, especially if you prefer a visit in English. Bottles to look out for in shops and restaurants include Cantine Azienda Bruni, Poggio Nibbiale, Provveditore, Colle Spinello, Terenzi, and Roviccio.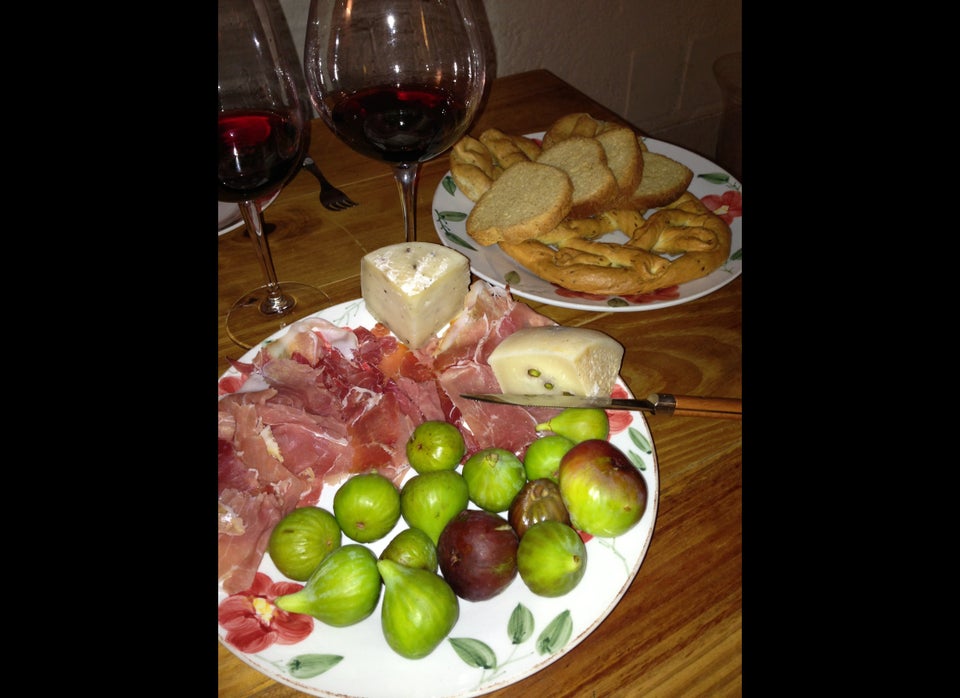 Hidden Treasures of the Maremma
Related