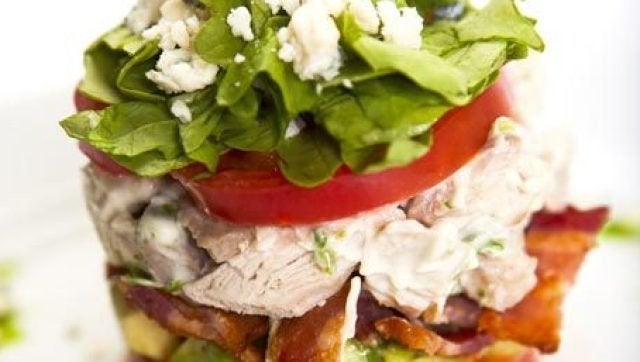 You don't need a recipe to make a cobb salad. If you've eaten them before, you know this salad calls for the perfect protein trifecta (chicken, hard-boiled egg and bacon) and then tops it with rich avocado and Roquefort cheese -- it's clear we don't eat this salad to be healthy. But to make a really amazing cobb salad, a recipe can make all the difference.
This cobb salad recipe combines three kinds of leafy greens -- yes, this makes a big taste difference -- and tops it with a homemade salad dressing. It's better than any cobb salad you can order.
Check out more salad recipes.