Cobie Smulders, her husband Taran Killam and their two daughters recently moved from New York to Los Angeles ― and for Smulders, packing up her things was like taking a trip down memory lane, particularly when it came to her starring years on "How I Met Your Mother."
"I've been going through these old pictures of that time and it's like, 'Whoa. That was a long time on that show,'" Smulders told HuffPost at Build Series.
Smulders spent nine years on the CBS sitcom, playing Robin Scherbatsky from 2005 to 2014. During that time, Robin and Ted Mosby (Josh Radnor) fall in love, break up, become friends, date, and even marry other people before reconnecting in the series finale. It was a whirlwind of a romance and one that has viewers torn to this day.
"A lot of people liked it, a lot of people didn't. It was very split," Smulders said of the finale. But now that the network show has hit streaming services, some viewers just discovering the series for the first time are seeing it in a different light.
"When Robin and Ted ended up together, it was weird for everyone because they had been on this journey for nine years," Smulders said. "But then now, I meet people and it's streaming and they watch it in four days like a crazy person because there's like 220 episodes or something and they don't have a problem with it because they see this whole journey happen. And that makes sense to me ― where the story is about Robin and Ted and how they eventually end up together."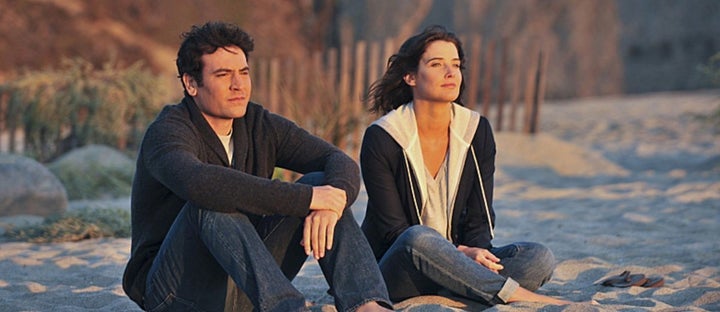 Smulders noted how some viewers may not realize the cast filmed scenes in the first year that didn't air until nine years later during the final season. And still, the actress is amazed the sitcom lasted as long as it did.
"To be able to have that happen on a show, like that doesn't happen," she said. "Usually, you do a pilot of a TV show, and if it gets picked up, then you get 13 episodes. And if that goes OK, then you get nine more episodes. And if you're lucky, you get a second season. We were so lucky to have that long of a time to play around with these characters so much and see it through the way the creators wanted to see it through. It was really wonderful and a really beautiful thing to be a part of."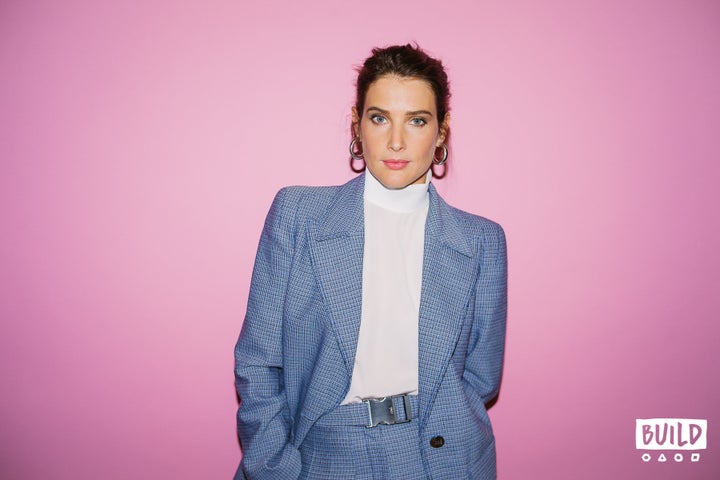 A lot happened during those years on "How I Met Your Mother." During her time on the show, Smulders was diagnosed with ovarian cancer at the age of 25. She subsequently underwent surgeries and treatment and has been lucky enough to recover and have children.

"I'm so happy I'm not in the patient place and that I'm looking back on my time with this disease. … Luckily I was employed," she said. "Thank God I had insurance … and I was surrounded by love and support and I was able to get through it. But yeah, it was tough times .... I'm 10 years out. It was definitely a challenging time in my life, but I'm stronger for it. And I have so much education and so much more insight on my body and what my needs are."
Now she's helping raise awareness about ovarian cancer, recently partnering with Tesaro to give back to the ovarian cancer community by leading "Not on My Watch," a nationwide movement to put the power in the hands of women with recurrent ovarian cancer.
"We want you to be proactive," she said. "We want you to have all the education you can have."
It was also during her time on "How I Met Your Mother" that Smulders landed the part as agent Maria Hill in the 2012 movie "The Avengers." She has since reprised the role in several Marvel films.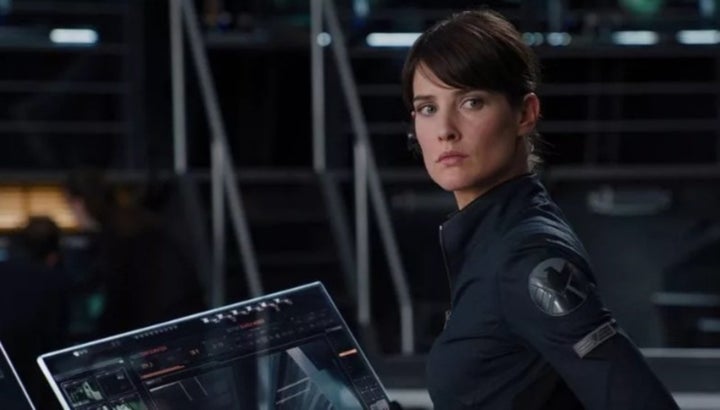 "I think my husband was more excited about the whole thing because he's a crazy comic book guy," Smulders recalled about Killam. "When I auditioned for it, I didn't know what I was auditioning for. [Director] Joss [Whedon] calls, and you just go. You do that. And so I auditioned and [was] amazed that I got it. And now, there's so many movies and so many different new characters that have been added to it. It's a really wonderful thing to be part of."
She also enjoys the fan fervor surrounding the blockbuster films.
"It's so cool to go to these conventions and meet everybody and to be part of something that brings so much joy to people. … And for me, it's just cool," Smulders said. "I love doing stunts and I love doing action stuff. It's the most make-believe that I can probably do in my job."
Meanwhile, if you saw this year's "Avengers: Infinity War," then you know what happened to Smulders' character.
"She straight-up dusted!" Smulders said.
Although Smulders is reported to be involved in Marvel's upcoming "Spider-Man" film, "Far From Home," she hasn't talked about it publicly. When asked about her future as Maria Hill, Smulders wouldn't divulge any details, presumably having agreed to keep everything under wraps.
"No, no — I like my job!" she said. "I want to keep working."
Meanwhile, since "How I Met Your Mother" went off the air, there have been rumblings, from fans at least, of a reboot or even spinoff series. Smulders, for one, isn't sold on the idea. Perhaps those memories are enough.
"I mean, we were just on every week. Aren't you sick of us?" she asked. "So, I don't know. Who knows? I don't think now. I think it's too soon. But talk to me in 20 years, I might need a job!"
For Smulders' full Build Series interview, check out the video below.
Popular in the Community