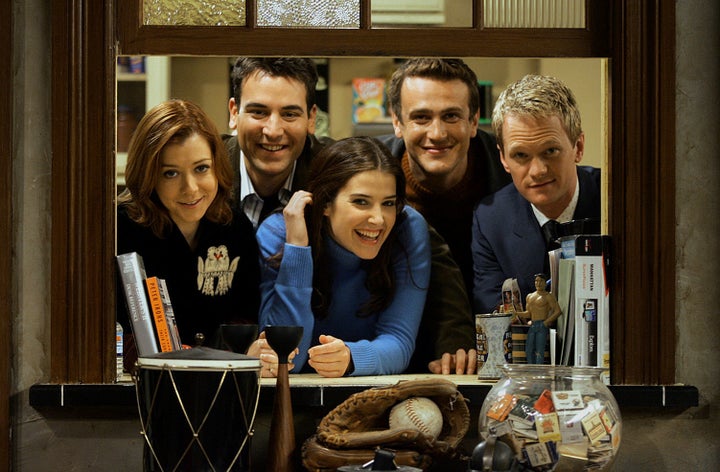 But as much as Smulders loved "HIMYM," her feelings might not come close to the adoration expressed by fans. She was surprised that even now, nearly three years after the show's finale, new fan theories and speculation keep popping up. Some of it is pretty legen ... wait for it ... (meh, I forget how that ends).
A relatively new "HIMYM" theory showed up on Reddit about a year ago, which claims there might be something you didn't notice about one of the most popular jokes on the show.
The theory: The five doppelgängers from "How I Met Your Mother" represent a personal desire for each of the characters.
Redditor MiserableThinBelgian explained that the five doppelgängers could be representations of the gang's inner wants and needs.
Lesbian Robin is the masculine version of Robin that her father desired. A part of Robin likely wishes she could have remained masculine.

Mustache Marshall is not only a lawyer but grows a sick mustache that Marshall can never grow. And for 2002 Marshall who isn't even in law school yet, this is very desirable.

Stripper Lily represents the part of Lily who wants to embrace her slutty side and not have to worry about being a mom or being responsible and instead just cuts loose.

Mexican Wrestler Ted is this macho cool version of Ted who his friends adore because he doesn't go on long rants and he fights Robots.

Fertility Specialist Barney gets to look at women's vaginas all day.
The post received plenty of positive responses on the site, with some Redditors even adding support. One commenter pointed out that Barney's doppelgänger wouldn't just get to be around women all the time, he'd also have professional and respectful relationships with his female clients, "something that real Barney could never have."
Robin herself says it's a possibility.
When asked if the doppelgängers could represent the characters' desires, Smulders said, "Maybe some of them."
"I think literally the mustache one was just based off of the ad that they saw," she added with a laugh. "I don't know. Maybe some of them. Lily was the stripper, right? And there was the doctor. I think, maybe."
Smulders said she would caution people not to go "so deep" with it, but added, "There might be something to that. I don't know with every doppelgänger, though."
UPDATE: Even "How I Met Your Mother" creator Carter Bays approves of the theory, tweeting, "Whoever posted this #HIMYM theory: Congratulations! The chocolate factory is yours!"
Do you think this is a possibility? Could the doppelgängers represent the characters' inner desires? Share your thoughts below. But not you, Patrice!
Before You Go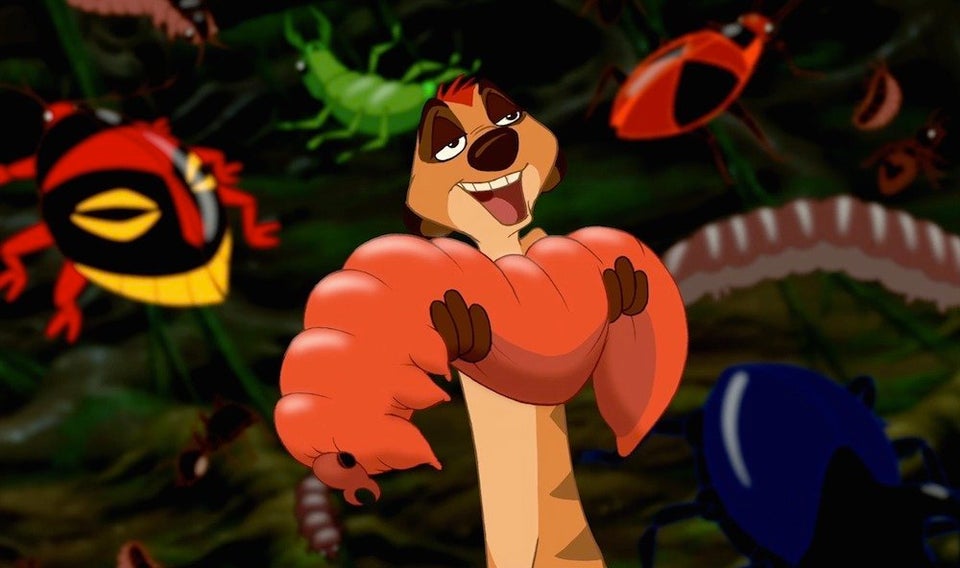 Disney's Hidden Mickeys
Popular in the Community