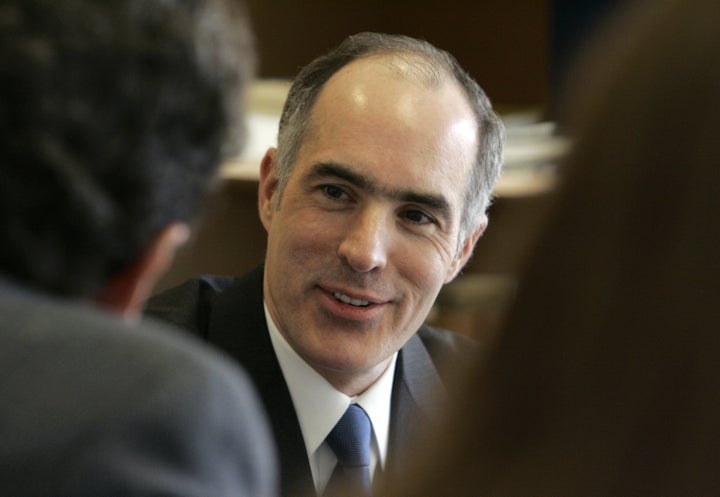 Sens. Bob Casey (D-Pa.) and Sherrod Brown (D-Ohio) introduced legislation Tuesday to reinstate the healthcare subsidies for fired workers that expired a month ago.
"Extending the COBRA health care premium assistance has widespread support in the Senate," Casey said in a statement. "Like unemployment insurance and aid for the states, this measure to help laid off workers pay for health insurance is being blocked. I will continue to look at all options to get this vital legislation passed."
The bill is the same as the amendment he introduced to the extenders bill, the legislation to reauthorize expired domestic aid programs. Given the roadblocks the extenders bill has encountered from Republicans, Casey spokesman Larry Smar said, Casey and Brown decided to introduced the amendment as a freestanding bill.
The Casey-Brown legislation would extend the program through Nov. 30 at an estimated cost of $8 billion. Without the COBRA extension, a report from the National Employment Law Projects predicts as many as 150,000 Americans each month will lose out on the subsidies necessary to afford quality health care.
The bill's legislative prospects remain unclear. "There is extreme resistance among Senate Republicans (and some others) to passing legislation to help people who have lost their jobs," Smar told HuffPost in an email exchange. "Even the UI extension by itself couldn't get enough votes in the House today."
Cosponsors include Sens. John Kerry (D-Mass.), Carl Levin (D-Mich.), Sheldon Whitehouse (D-R.I.), Debbie Stabenow (D-Mich.), Patrick Leahy (D-Vt.), Christopher Dodd (D-Conn.), Al Franken (D-Minn.), Roland Burris (D-Ill.) and Daniel Akaka (D-Hawaii).
Popular in the Community