Move over, Frank Sinatra. There's a new set of baby blues in town.
Meet Coby the cat, whose set of peepers has garnered 295,000 followers on Instagram and more than 4,500 on Facebook.
This cat even has natural winged eyeliner that puts Adele's game to shame.
Coby's human, an art director named Rebecca (who would like her last name to remain anonymous), says when she first laid eyes on the white, fluffy British Shorthair, it was love at first sight.
"He fell asleep in my arms, and the rest is history!" Rebecca told HuffPost.
According to Rebecca, Coby is extremely affectionate and playful. He enjoys tuna, chasing feathers and snuggling.
"He loves to follow me around and sleeps on my pillow every night," she said.
He's about to celebrate his first birthday in March, making him a Pisces, which is a water sign. The element isn't just reflected in his baby blues -- it also may explain his love for all things H2O, Rebecca said. "Surprisingly, he loves playing in water," she told HuffPost. This could explain why his Instagram account is flooded with pictures of him sitting in sinks and tubs.
Cats with eye-catching eyes are becoming a social media phenomenon. Just last week, a Japanese tabby with evil eyes was introduced to the cat-crazy sect of the Internet and in January many went wild for Bum, a silly-looking cross-eyed cutie with worried eyes.
Who will be the next kitty with interesting eyes that'll make the Internet let out a collective purr? We're not sure, but if Coby is any indication, we want to see them meow!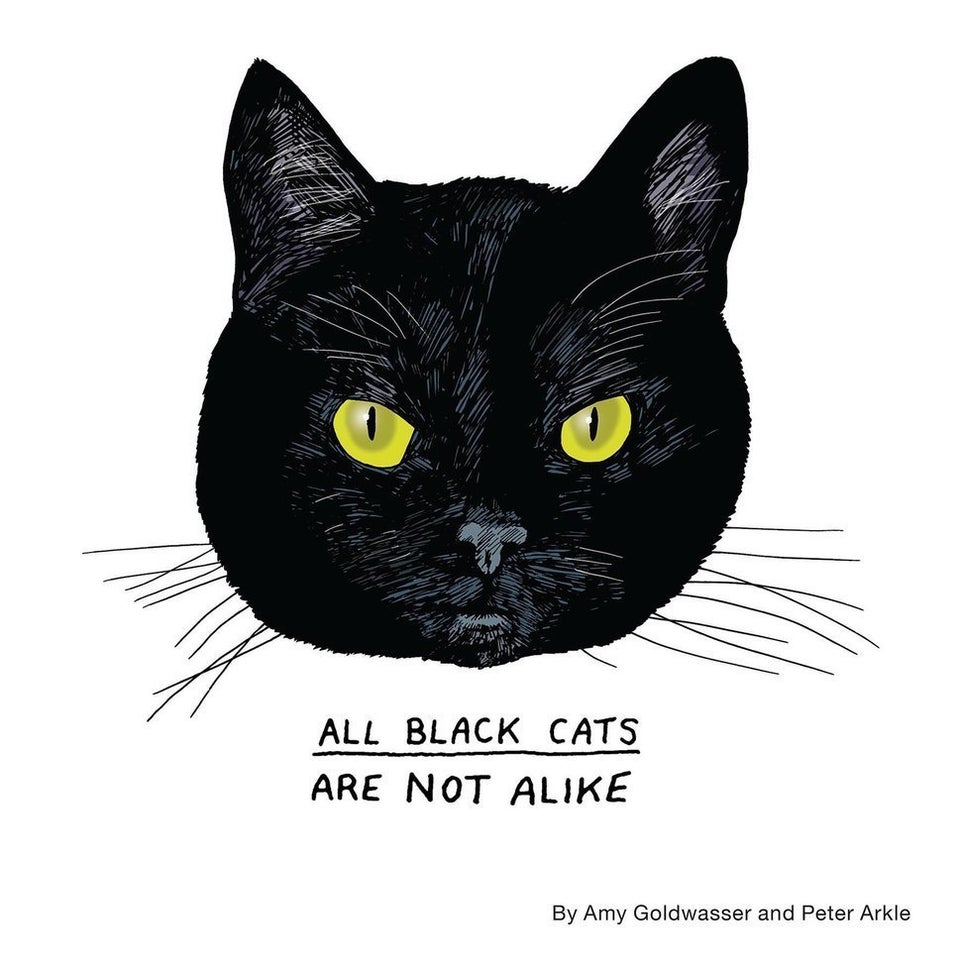 All Black Cats Are Not Alike