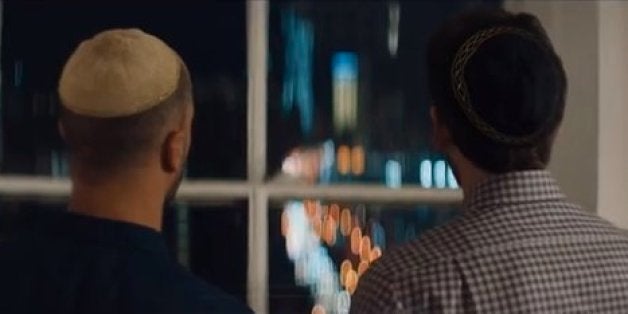 To be fair to all the advertisers and media pioneers who have attempted over the years, depicting diversity can be tricky. It's easy enough to throw people of different races, ages and genders in front of the camera. What is more difficult is to do so in a way that is relevant and respectful, steering clear from the trap of cultural appropriation.
Coca-Cola's "America the Beautiful" Super Bowl commercial struck a few chords, not all of them pretty. The ad features an ensemble of Americans from different cultural backgrounds singing "America the Beautiful" in various languages. Accompanying the commercial are the tag lines "It's Beautiful" and "America Is Beautiful," thus highlighting diversity as something that makes this country particularly great.
No one is going to be more knowledgable about Islam or immigration or same-sex parenting after seeing the commercial, but the ad's aim, it seems, is to depict the varied tapestry of American identity and ideally to get people talking about diversity and acceptance.
Eboo Patel, founder and president of the Interfaith Youth Core, told HuffPost Religion he was impressed with the ad.
"I found the commercial really moving, not just for the diversity it represented but also for the relationships between people from different backgrounds. I was, of course, struck especially by the images of religious diversity. So often religion is left out of the diversity conversation."
(Coca-Cola is also a sponsor of IFYC's campus interfaith programs.)
Was the ad successful as an interfaith tool? Here's a look at how some other advertisers have addressed faith diversity.
Last year's Super Bowl featured a Go Daddy commercial that included an ostensibly Sikh couple in its ensemble. The ad is witty, cheeky and mildly mocking of all represented.
In this ad, it seems the Sikh couple's gendered interaction trumps their religious identity, as is the case with all the other couples. Other ads have similarly used gender and sexuality as tools for addressing (or getting around) diversity.
Gap made headlines with a recent billboard featuring model Waris Ahluwalia being embraced by filmmaker Quentin Jones. Ahluwalia's shirt is unbuttoned at the top, giving the image a suggestive touch.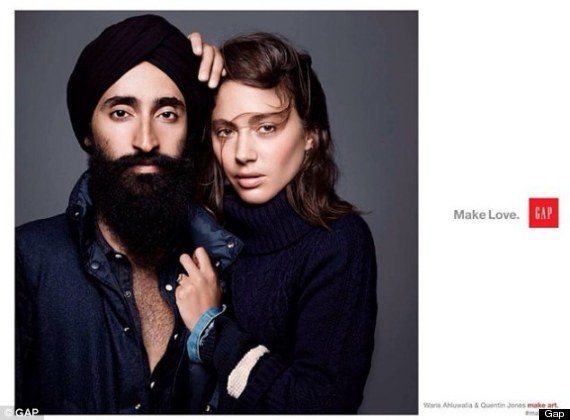 Axe also recently posted an ad in their #KissForPeace campaign featuring a Sikh couple kissing on the subway.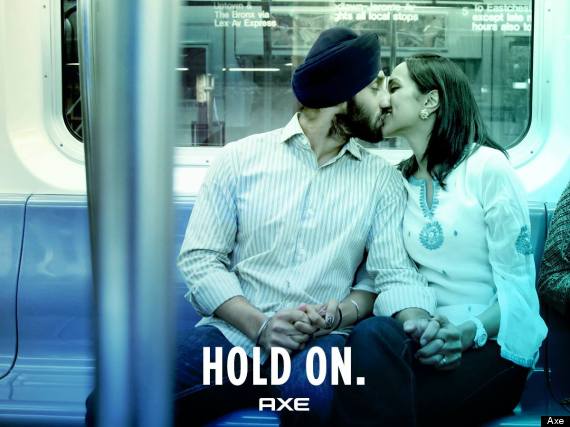 Several years ago Axe had another commercial featuring a Mormon missionary biking around to ostensibly deliver the word of God and leaving a trail of fainting women in his wake.
Coke's "America the Beautiful" ad manages to question the mainstream image of Americanism -- as white, Christian, heterosexual and English-speaking -- by delivering a more complex picture of what it means to be American, minus the sexual humor. Thoughts?
Related
Before You Go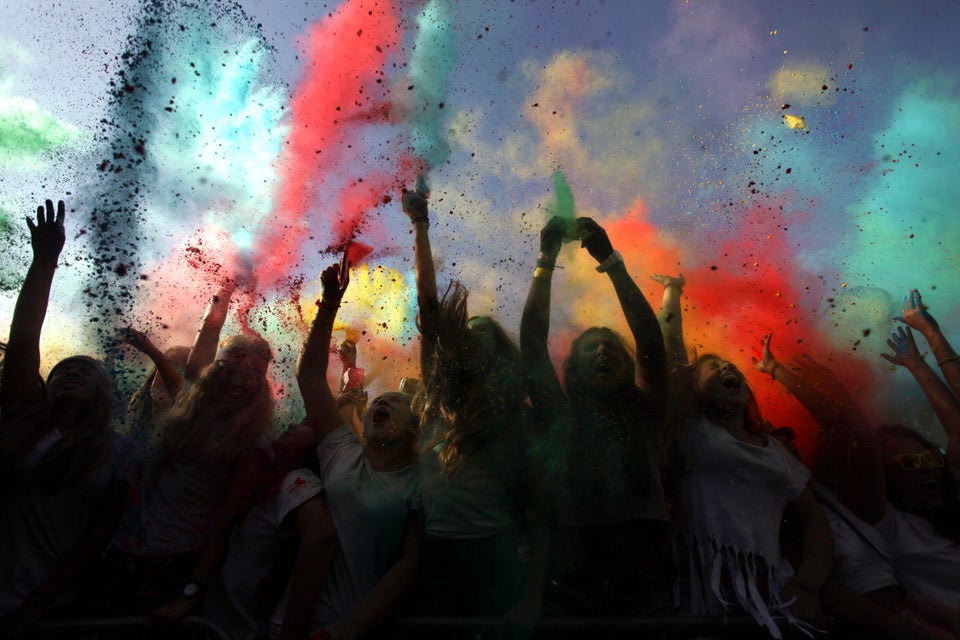 100 Most Stunning Religion Photos
Popular in the Community