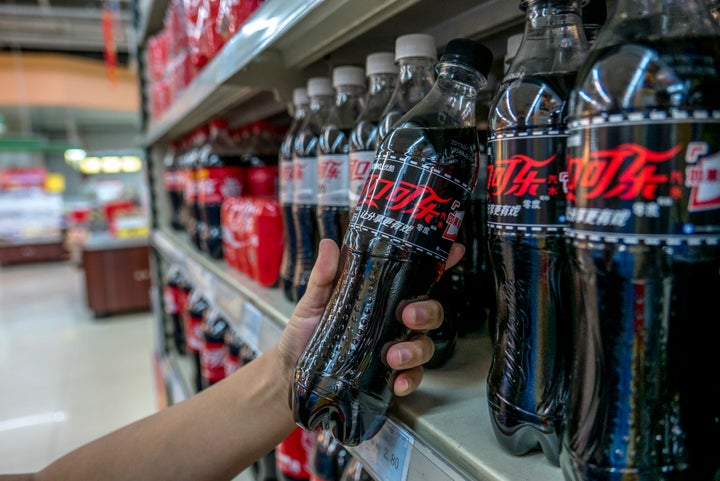 Something as simple as water winds up becoming immensely complicated in the hands of a multinational corporation like Coca-Cola.
On Tuesday, the company announced it had almost reached its goal of "replenishing" all of the water in the beverages it sold in 2014.
Coke had pledged to "give back" every drop of water it put in its drinks, from Diet Coke to Minute Maid orange juice to, well, water. It sold $1 billion worth of its Dasani water in the 12-month period ending in May. Coke announced it had replenished 94 percent of the water used for all of its drink production, which translated to 126.7 billion liters.
"As a consumer of water, the Coca-Cola system has a special responsibility to protect this shared resource," Muhtar Kent, Coke's CEO, said in a release.
Coke said it didn't expect to reach its goal until 2020, and called this a "significant announcement." And indeed, the news highlights the company's serious efforts around water conservation -- it now recycles nearly all of its wastewater, and is partnered with a who's who of environmental groups. Yet when you unpack it a bit more, the news seems less clear-cut. If anything, Coke's replenishment announcement underscores the limits of corporate environmental activism.
By "replenishing," Coke does not literally mean it's putting back the water it takes out of each locality where it operates. To come up with its number on replenishment, Coke and its partner, the nonprofit Nature Conservancy, measured the amount of water it reclaimed through various conservation efforts around the globe -- everything from tallgrass restoration in North Texas to reforestation in Ghana to canal rehabilitation in Kyrgyzstan. The company is involved in hundreds of these projects.
"Water issues are local issues. You need to put water back at the source."
"That's not how it works," said Amit Srivastava of the India Resource Center, an activist group based in India that opposes corporate globalization in the country. "Water issues are local issues. You need to put water back at the source."
Coke and other big beverage producers would be better off simply ceasing to manufacture drinks in drought-afflicted areas, he said.
The beverage giant acknowledged to The Huffington Post that replenishment isn't always a strict 1-to-1 replacement of local groundwater.
"Yes, the water we're replenishing isn't directly the water we extract from, but we're working to see that [production] is sustainable," Greg Koch, the company's senior director of global water stewardship, told HuffPost from Stockholm, where he was attending the water conservation summit World Water Week. He noted that Coke requires all of its plants to adhere to guidelines around sustainability, and that the company wouldn't want to destroy the environment in which it operates.
"It's in our best business interest to make sure we're doing something sustainable," he said.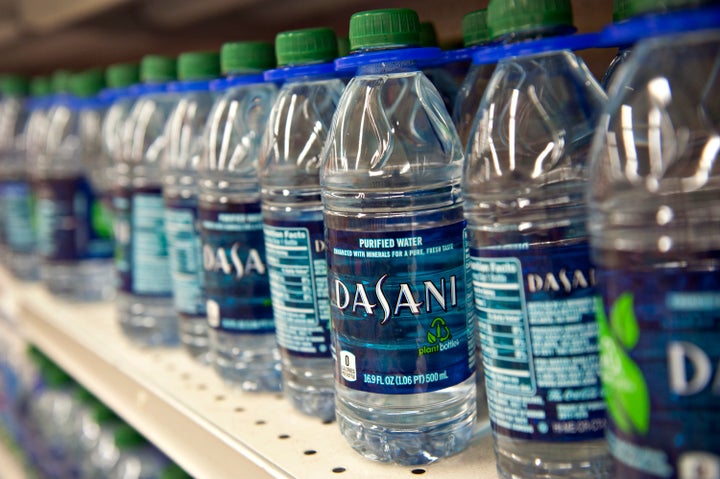 The company certainly has upped its game on water conservation since it came under fire for the issue in 2001. Coke now recycles nearly all of the wastewater its plants create making drinks. The company has done a lot of good, partnering with reputable environmental groups like the World Wildlife Fund and Unicef for its environmental efforts.
Over the past 12 years, Coke has also significantly reduced the amount of water it takes to produce a Coke (and any other beverage). Back in 2004, it took nearly 3 liters to make 1 liter of the sugary drink. Now it takes about 2, and even closer to 1 in some plants, according to a spokeswoman. Yet Coke does not take into account the amount of water it takes to collect the raw materials -- think sugar -- that go into its products. It also doesn't look at how much water it takes to produce its bottles and cans. The company said it's working with the World Wildlife Fund on efforts around "reducing its environmental footprint."
To come up with its replenishment number, Coke and the Nature Conservancy worked together on a methodology. That method was then confirmed in a report by Deloitte, the consulting firm, and LimnoTech, a water sciences and environmental engineering consulting firm. Coke paid both companies for their work.
Coke recently came under fire after The New York Times reported the company was paying for academic research to underplay the link between sugary beverages and obesity.
Back in the early 2000s, it wasn't obesity that fueled Coke's critics -- it was water. The company was harshly criticized for polluting the water system in India and diminishing an already scarce resource. The company even commissioned a report that actually suggested it consider halting its operations at some of its plants.
The controversy spurred the company to do more. "The easiest thing would be to shut down, but the solution is not to run away," Atul Singh, chief executive of Coke's India division, told The New York Times in 2008 in regards to one plant. "If we shut down, Rajasthan is still going to have a water problem. We want to work with farming communities and industries to reduce the amount of water used."
Since then, Coke has put a lot of money and effort into becoming a better corporate citizen when it comes to water. The company is investing $1 billion alone in constructing and upgrading wastewater treatment systems in its plants and making efficiency improvements, as well as adding new technologies and completing audits and assessments of its plants around the world, a spokeswoman told HuffPost.
It's a lot of money, but still just a drop in the bucket for Coke. In just a three-month period this year, the company pulled in $12 billion in revenue.