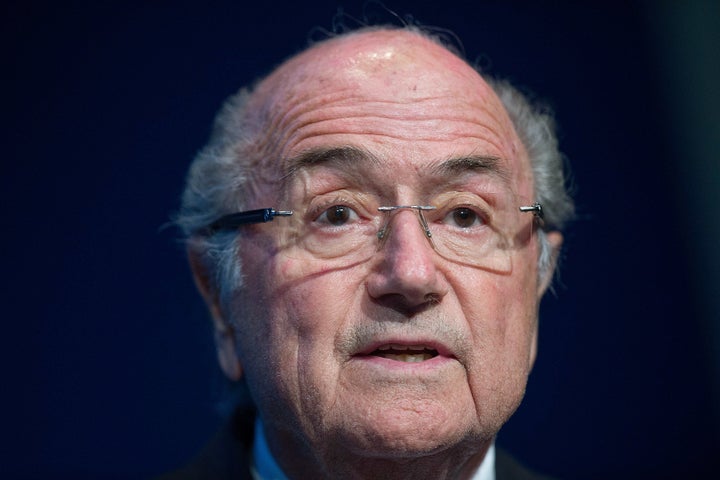 NEW YORK -- Coca-Cola wants FIFA to clean up its act.
The company, a major sponsor of soccer's international governing body, urged FIFA to submit itself to reforms by an independent third-party commission following reports of financial corruption in FIFA's upper ranks, the company told The Huffington Post.
"We believe that establishing this independent commission will be the most credible way for FIFA to approach its reform process and is necessary to build back the trust it has long," Coca-Cola wrote in a July 9 letter to FIFA, according to the BBC, which first reported the news on Friday.
"We can confirm that The Coca-Cola Company has asked FIFA to support an independent, third-party commission overseen by one or more eminent, impartial leaders to manage the efforts necessary to help reform FIFA's governance and its human rights requirement," Coca-Cola spokeswoman Ann Moore wrote in an email to HuffPost.
In May, seven FIFA executives were arrested in Switzerland on bribery and racketeering charges, at the request of American federal agencies.
The arrests highlighted FIFA's questionable track record in other areas, such as its decision to grant the next two World Cup tournaments to Russia and Qatar. Critics have pointed to the horrendous mistreatment of migrant workers tasked with building stadiums to host the Qatar games.
Like most FIFA sponsors, Coca-Cola has been under intense pressure to urge the organization to reform itself. Most recently, the AFL-CIO wrote a letter to Coca-Cola CEO Muhtar Kent insisting that the company push FIFA to submit to an independent commission.
"As a major sponsor, we urge you to demand an independent FIFA Reform Commission to restore transparency and integrity to international football, and ensure that major sporting events uphold the highest possible human rights standards," Cathy Feingold, AFL-CIO's international director, wrote in the letter.
Related
Popular in the Community