Pride season is here and Coca-Cola is once again showing its support for the lesbian, gay, bisexual and transgender (LGBT) community.
A Reddit user snapped this picture in Amsterdam last week of a new ad from the beverage giant that depicts what appears to be a queer family with the phrase "'We choose happiness over tradition.' - the Van Bergen family."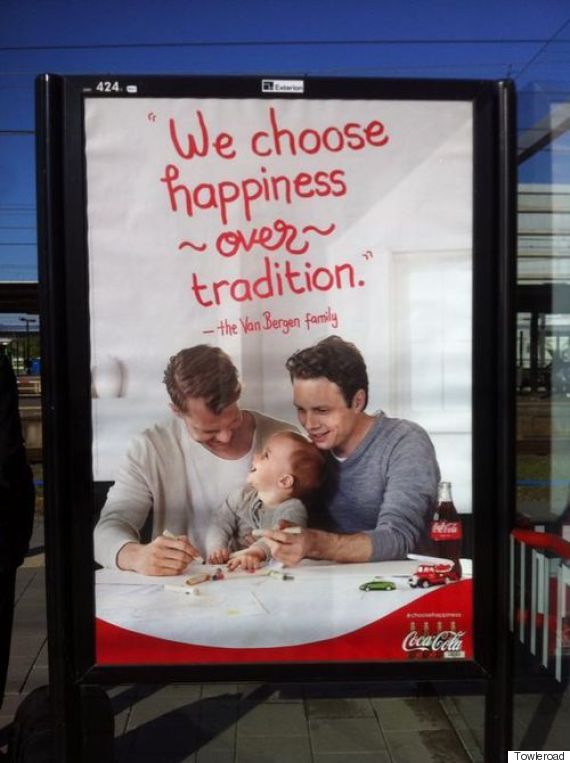 Coca-Cola released the ad in conjunction with the company's #choosehappiness campaign, which "is centered on the concept that young people are the directors of their own happiness, and that they represent a new generation who instinctively choose to be happier," according to the campaign's website.
"The Coca-Cola Company values and celebrates diversity," a representative from The Coca-Cola Company told The Huffington Post. "This ad was developed as part of our Choose Happiness campaign, launched in North West Europe in May. The campaign encourages us all to spread happiness, while fostering unity, diversity and respect."
Coca-Cola has previously showed support for the LGBT community through their advertising, including a Superbowl commercial in 2014 that featured two gay dads.