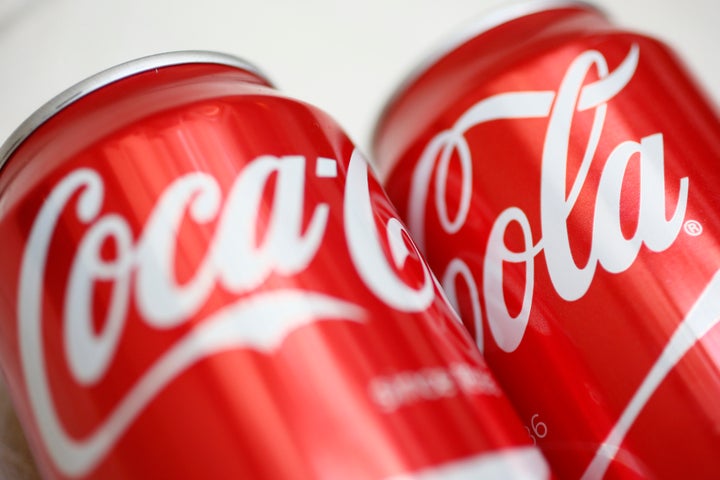 Citing the influence of its millennial employees and the need to promote gender equality at work, Coca-Cola on Monday announced a far more inclusive paid parental leave policy.
Previously, Coke only gave six to eight weeks paid leave to female employees who gave birth. But starting in January, all new parents at Coke -- including dads, adoptive and foster parents -- will be entitled to six weeks off upon the arrival of their kids. Birth mothers will also be entitled to an additional six to eight weeks leave. The new benefit is not available to unionized Coke workers. Overall 40,000 employees are eligible, out of 60,000 in the U.S.
"Fostering an inclusive workplace means valuing all parents – no matter their gender or sexual orientation," Ceree Eberly, Coke's chief people officer, said in an announcement on the company's website. "We think the most successful way to structure benefits to help working families is to make them gender-neutral and encourage both moms and dads to play an active role in their family lives."
The company, which took in $44 billion in revenue last year, said the policy was "championed" by a formal group of millennial employees who had been asked to come up with ideas for attracting and retaining younger workers. By 2020, Coke expects more than half of its workforce will be of the "millennial generation," born between 1981 and 1997.
Coke also said it believes opening up paid leave to men will help "combat bias" at work. Only offering parental leave to women is generally believed to put them on unequal footing with their male counterparts, and to facilitate a lack of mutual understanding between the sexes at work.
And only offering parental leave to birth parents also discriminates against LGBT moms and dads, as well as adoptive and foster parents and anyone who uses a surrogate.
The United States is the only developed country in the world that does not offer any kind of paid time off to new mothers, leaving it to individual companies to pick up the slack.
The question now is, how many new dads at Coke will take their six weeks? Even when men are offered paid leave, they often don't take it, because men aren't traditionally expected to stay home when kids arrive on the scene. At Facebook, for example, men take on average about half the time off offered to them, according to The New York Times.
"In addition to new policies, businesses must embrace inclusive cultures in which men and women know that they actually can take the leave and not be punished for it," said Josh Levs, the author of All In, a book about fatherhood and the workplace. "Sadly, the American workplace is still plagued by stigmas."