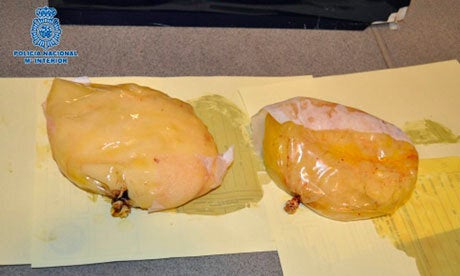 Spanish authorities released the picture of two bags containing nearly three pounds of cocaine that were later removed from the suspect's chest. According to CNN, the woman was traveling from Bogota -- a destination known for drug trafficking -- when a female officer noticed during a pat down that she had bandages and gauze under one of her breasts.
The suspect reportedly gave vague answers as to why she was in town. Police took her in and transported her to a hospital.
"There, a medical team extracted a bag-shaped prosthesis from each breast containing a white pasty substance," the Spanish interior ministry told CNN.
The unidentified woman was taken to jail on drug trafficking charges.
Related
Before You Go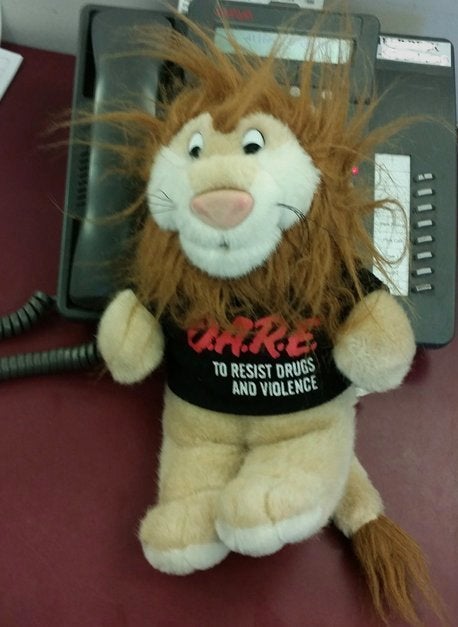 Drugs Hidden In The Darndest Places
Popular in the Community