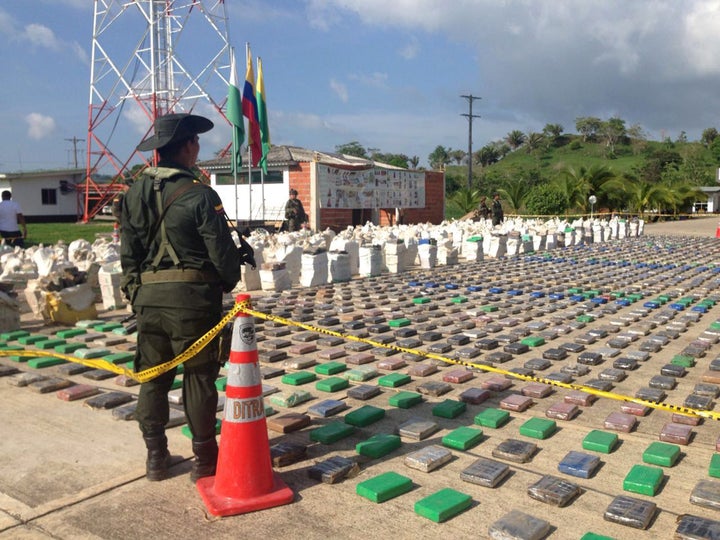 Police in Colombia just seized a record amount of cocaine in a single domestic bust.
Agents found almost 8 metric tons of the illegal drug -- worth an estimated $240 million -- during a raid on a banana plantation near the northwestern coastal town of Turbo, the BBC reported.
Nearly 1.5 tons of cocaine were already wrapped and "ready for export" to Central America. From there, the drugs could be smuggled into the U.S., Colombian Defense Minister Luis Carlos Villegas said on Sunday.
"We have had other marine operations that have seen more kilos seized," Villegas said in a statement. "But this goes down in history as a milestone in the fight against drug trafficking."
Three suspected members of the "Usuga Clan" gang were detained during the 9-hour operation. Three other suspects escaped.
Colombian President Juan Manuel Santos tweeted his congratulations to the police:
"Operation in Turbo seized the greatest amount of drugs in our history," he posted on Sunday. "A crushing blow to the criminals."
According to the Daily Telegraph, the "Usuga Clan" emerged following the demobilization of right-wing paramilitaries in the early 2000s. With more than 2,000 active members, the gang is believed to be responsible for shipping hundreds of tons of cocaine annually.
Popular in the Community