The day that a deaf woman received a cochlear implant became even more memorable when her boyfriend asked her to marry him.
"I wanted to make one of the first things that you hear…" he said, trailing off and pulling out a box with a ring. "Because I love you so much and you're my best friend, baby. I wanted to make the first thing you hear me asking you to marry me."
It's not totally clear if Dias has been deaf for her whole life, or was born able to hear but lost her hearing at some point. A representative of UMMC was not immediately available for comment.
Either way, we're happy to say she said yes.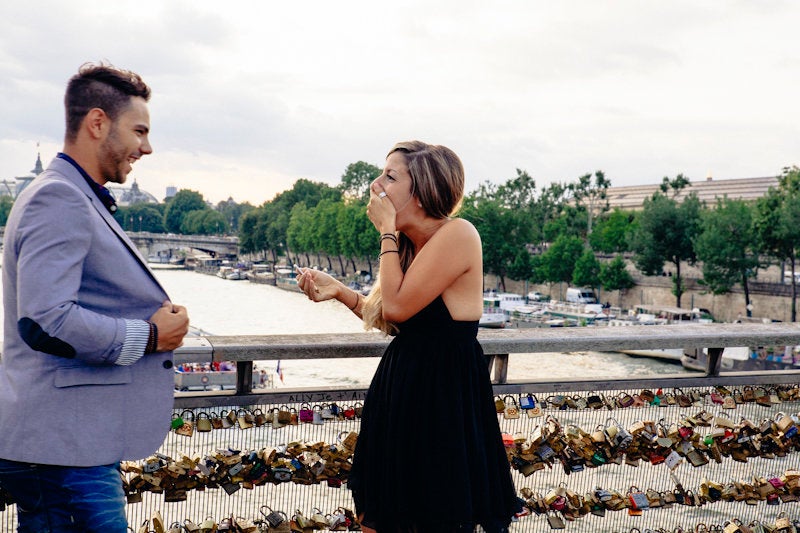 Surprised Proposal Reactions