You had me at nose to tail. Some of Hawaii's most talented chefs gathered at the Mauna Kea Beach Hotel on Saturday, September 21st to celebrate sustainably raised, heritage breed pigs as part of the Cochon U.S. Tour, now in its fifth year. One of only 18 stops along the way, the Big Island hosted the first stop ever in the Hawaiian Islands.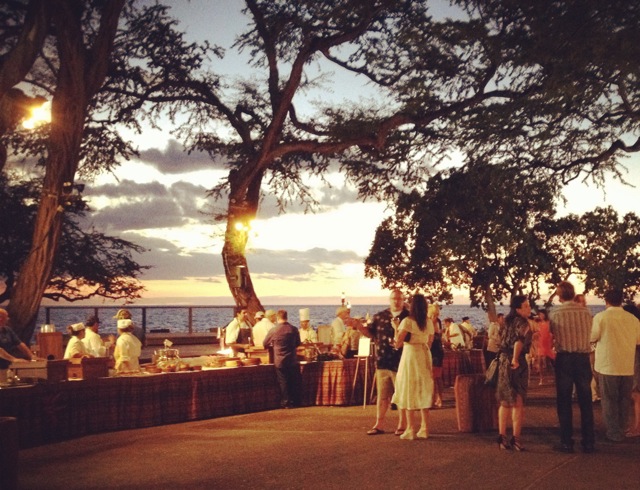 Heritage pigs are bred for their superior genes in taste. Feral pigs, brought to Hawaii with the first Polynesian settlers, were also sourced for the event as they can have damaging effects on Hawaii's environment if not controlled, making this unique pig a sustainable and environmentally friendly choice. Each chef was assigned a pig to serve to the hungry crowd and each created several dishes. Ed Kenney, of Town in Honolulu, stole my stomach for the night with his bologna on white, croissants made with lard and stuffed with pork, and his Luganega sausage, made with parmesan, coriander and white wine served with grilled Hamakua mushrooms. Chef Kenney's creations were prepared with feral pig from Hawaiian Hogs, Inc.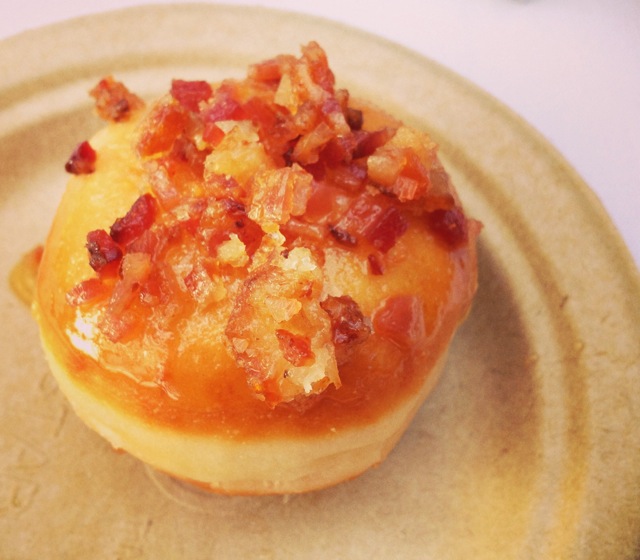 The crowd mingled under the setting sun, munching on spicy "Bak Kut The," (The Secret Brew) from Lee Anne Wong of Top Chef fame, a porky soup made with eggs, cabbage, Hamakua mushrooms and garlic-chili super sauce. Mark "Gooch" Noguchi, of the Pili Group, kept it local with ramen noodles "chilled" with mom's hiyashi-chukaat, and Waipi'o Valley pork lu'au, one of my personal favorites being a fan of anything made with lu'au leaves (from the taro plant). Chef Noguchi, having lived in Hilo for a time, makes regular appearances on the Big Island, like Puna's 'Ulu Festival, supporting local agriculture. Chef Wong and Chef Noguchi also worked with feral pigs from Hawaiian Hogs, Inc.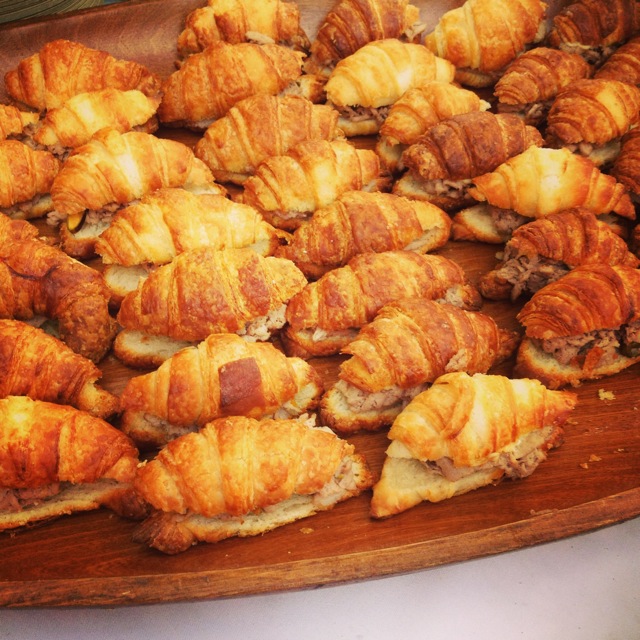 Host chef Peter Pahk of the Mauna Kea Beach Hotel made pickled pork extremities adobo style using a Berkshire pig from Kulana Foods, as well as serving up Hawaiian style pork slow-cooked in an imu (oven) while circulating the crowd throughout the evening. Chef Michael Young of Maui's Bistro Molokini, offered Cracklin' Jacks, bourbon and bacon caramel popcorn with candied macadamia nuts and chicharrones made from a feral pig from Kulana Foods.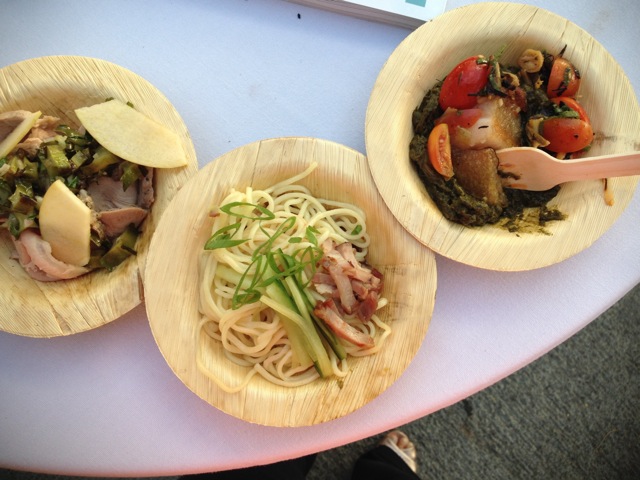 Chatter at open air cocktail tables ensued among the varied crowd. From pig farmers to ice cream makers, and editors to visitors from Japan, guests imbibed at a "perfect" Manhattan station, a whiskey sour station, and a chupito bar (small sips of tequila). Guests also enjoyed local tropical fruit, locally produced honey, and poke made with all local ingredients.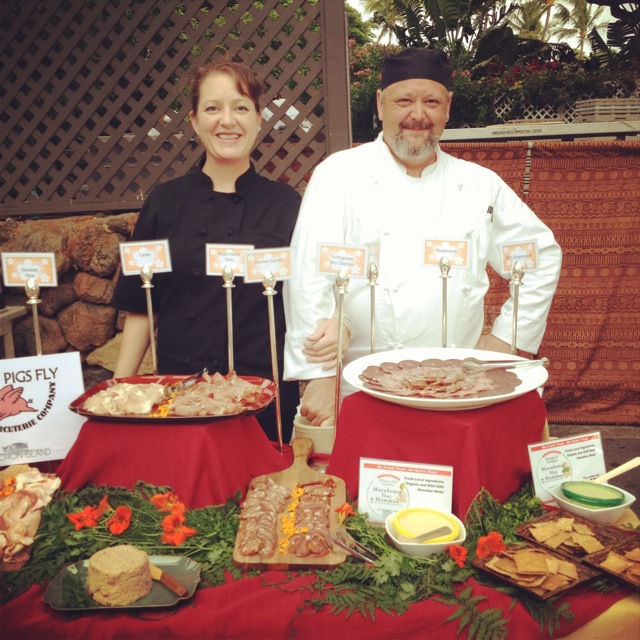 The Big Island's own Devin Lowder, of When Pigs Fly Island Charcuterie, provided gourmet cured meats as well as a demonstration on how to butcher a whole pig. The rare Hereford breed pig was then packaged and sold to guests, with proceeds benefiting the new West Hawaii Palamanui culinary program.
As hip hop music blared into the night and mood lighting highlighted malasadas topped with bacon and ice cream sandwiches made with lard cookies, I couldn't help but wonder if the sustainable food message of the event could be heard. Cochon Island certainly played up the all-things-pork foodie trend of the moment, but hopefully guests came away with an appreciation for responsibly sourced pork as well.
Related
Popular in the Community