If you've ever received a subscription to a fruit of the month club, or a wine of month club as a gift, you know that it is a real delight. Giving and receiving a thoughtful gift are probably two of the most gratifying feelings on earth, and when that gift comes once a month for three months to a year, it is literally a gift that keeps on giving.
Now, imagine that someone delivered a ready-made cocktail hour, full of new and exciting snacks to your door once a month. Those food-peddling geniuses at New York Mouth have designed a gift that does just that: Cocktail Hour Every Month.
Take a look at the first month's offerings below: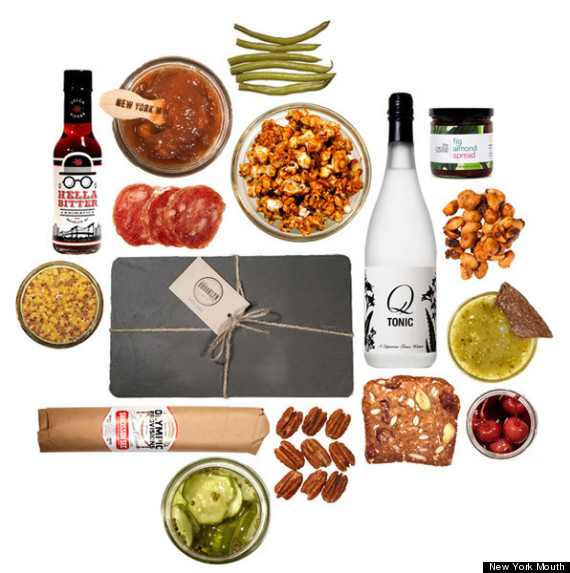 It's our favorite way to eat! Set out a chic serving board, some savory and sweet spreads with elegant little knives, small bowls of pickles and nuts, heaps of crispy crackers, sweet and salty pretzels, grainy mustard, the finest charcuterie cut into slabs (and perhaps a hunk of excellent cheese). Mix a cocktail with top-shelf tonic, a luscious cocktail syrup and exceptional small-batch bitters.
Your first month includes the lovely slate serving board to set all your future goodies on. You can purchase this "cocktail hour of the month club" in three, six, nine and twelve month installments, starting at $195 and topping out $780, if you love someone that much. Head over to New York Mouth and check it out!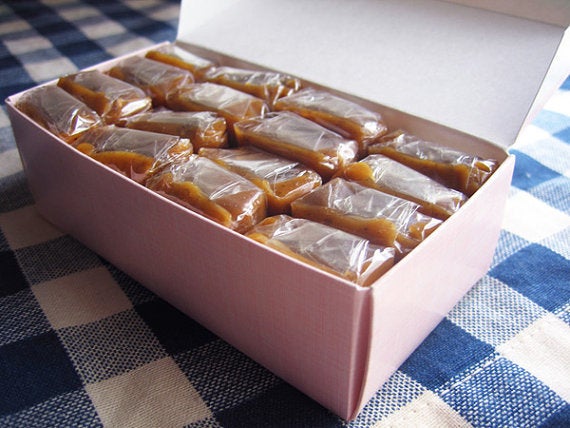 Our Favorite Food Gifts From Etsy