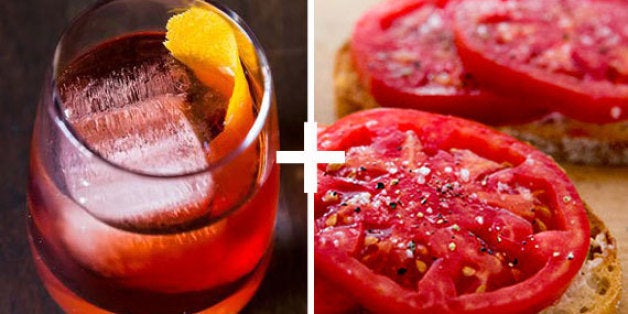 In case you hadn't already noticed, we really like to throw parties around here. In case you had also not noticed this other thing about us: we also really like to feed our friends. That means that we usually go overboard on snacks and cocktails whenever our friends come over. But it doesn't always have to be that way. Every so often, you won't need to feed an army. Maybe you're meeting for a drink before going somewhere else, maybe it's a quick get together before friends go their separate ways. In this case, your cocktail snacks can be light -- which sometimes feels like a foreign concept around here.
To force ourselves to be minimalist, we came up with an idea: what if you threw a small cocktail party based around one cocktail and one perfectly paired snack? That's what we've done here today, and we're excited to have 10 quick and easy party menus to share with you.
1. Manhattans + Asian BBQ Sliders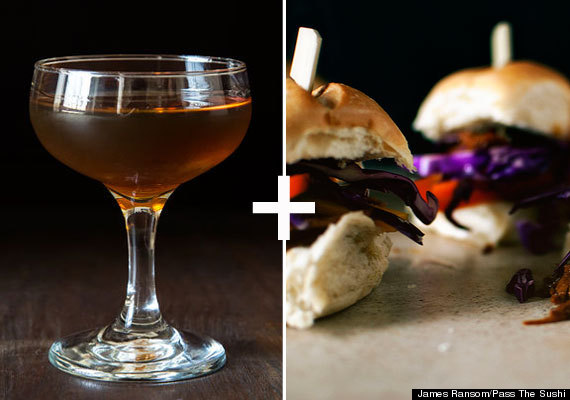 Get the Manhattan recipe from Food52, and the Slow Cooker Asian Sliders with Slaw recipe from Pass The Sushi.
2. Micheladas + Nachos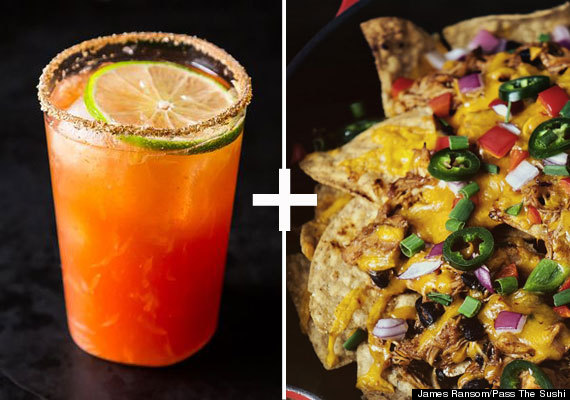 Get the Michelada recipe from Food52, and the Slow Cooker Barbecue Nachos recipe from Pass The Sushi.
3. Mint Juleps + Pimento Cheese Sandwiches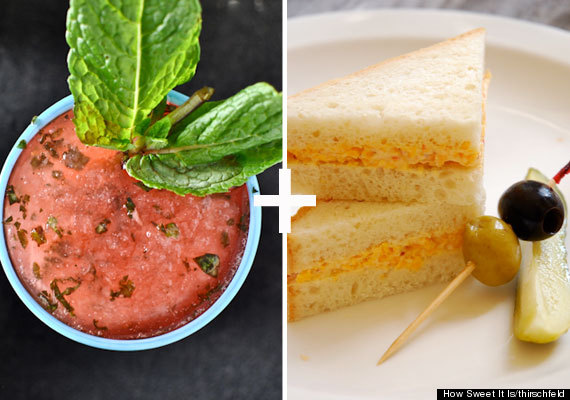 Get the Cherry Mint Julep Slushies recipe from How Sweet It Is, and the Pimento Cheese Sandwiches recipe from Food52.
4. French 75s + Cheesy Pull-Apart Bread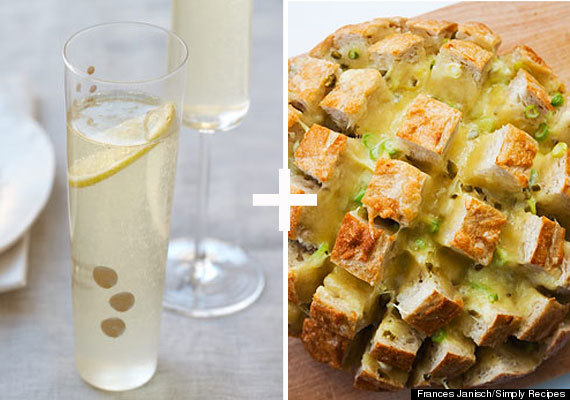 Get the French 75 recipe from Alexis Touchet, and the Cheesy Jalapeño Pull Bread recipe from Simply Recipes.
5. Martinis + Smoked Salmon Canapés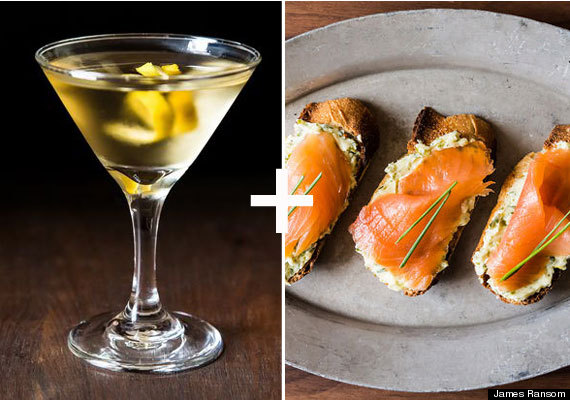 Get the Martini recipe and the Smoked Salmon on Mustard-Chive and Dill Butter Toasts recipes from Food52.
6. Grapefruit Blossom Aperitifs + Endive Boats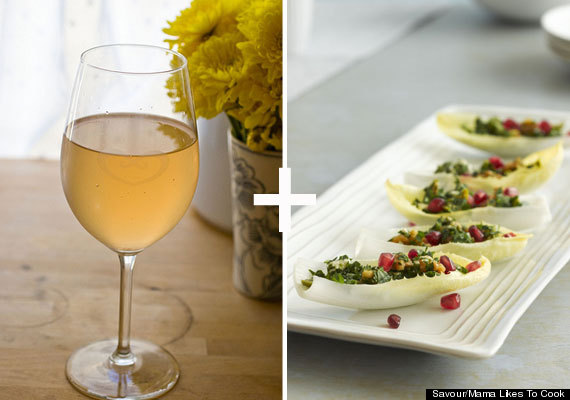 Get the Grapefruit Blossom Aperitif recipe from Food52, and the Endive Boats with Green Olive, Parsley, and Walnut Salad recipe from Mama Likes To Cook.
7. Mojitos + Baked Stuffed Jalapeños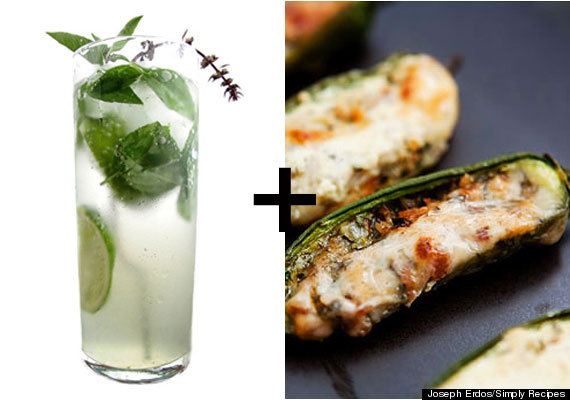 Get the Thai Basil Mojito recipe from Gastronomer's Guide, and the Baked Stuffed Jalapeños recipe from Simply Recipes.
8. Aviations + Fava Bean Dip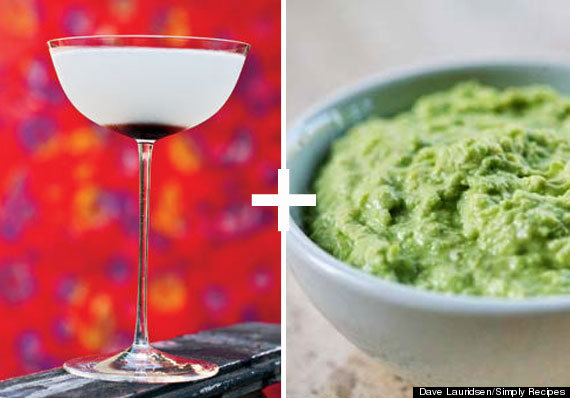 Get the Aviation recipe from Food & Wine, and the Fava Bean Dip with Goat Cheese and Garlic recipe from Simply Recipes.
9. Negronis + Tomatoes on Toast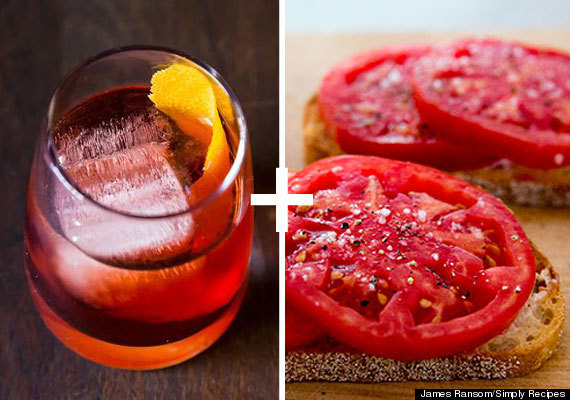 Get the Negroni recipe from Food52, and the Tomatoes on Toast recipe from Simply Recipes.
10. Sazeracs + Gougères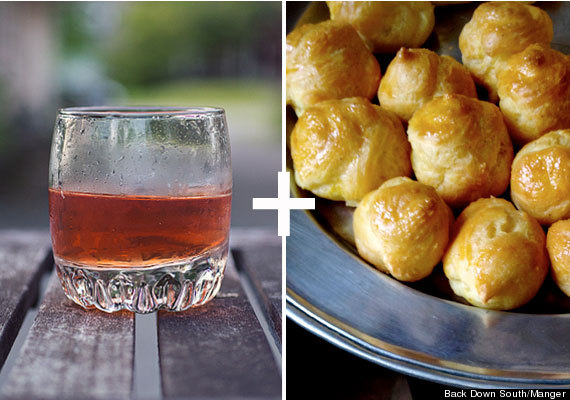 Get the Sazerac recipe from Back Down South, and the Gougères recipe from Manger.