Perfect cocktails for #SeptemberStillSummer.
When the signs are pointing to all things fall, but the temperature outside is still a hot mess, what do you drink to welcome the new season and keep your cool?
Here's a few of my favorites, including one that is perfect for a Mom's Back to School Night.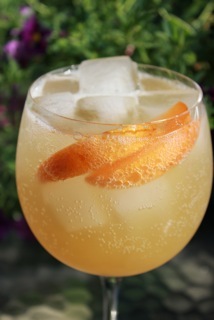 September Days
Spicy and layered this libation is just as tasty warm as it is chilled.
Serves 4
8oz. Pacific light rum
2 fresh Figs- soft and ripe
3 sprigs thyme
4oz. Orange liqueur
2tsp. Lemon juice
Dash ground cinnamon
Thyme sprigs for garnish
In a bar glass muddle fresh figs, cinnamon, orange liqueur, and thyme. Let sit for a few minutes to allow flavors to marry.
Add rum, stir and strain into ice filled glasses. Garnish with thyme sprig if desired.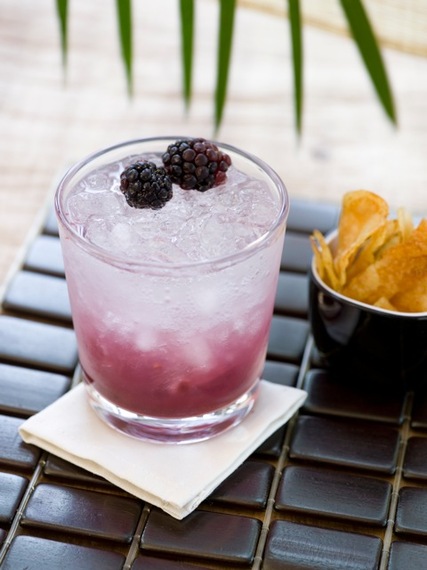 Blackberry Basil Smash
Warming and fruity, the flavors take you right into autumn days.
8oz. Knob Creek Bourbon
2 tbsp. Mint Simple syrup
Juice of fresh lime
1 cup freshly washed blackberries
In a bar glass muddle blackberries with lime juice and mint simple syrup. Add Bourbon and stir. Pour into glasses filled with crushed ice. Garnish with blackberries and serve.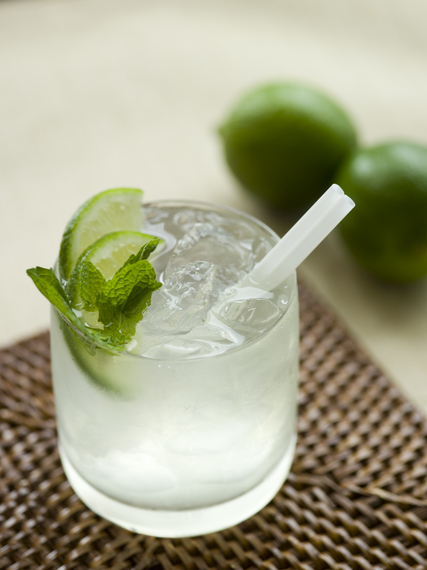 Fall Frolic
A refreshing and light cocktail for when the warm days turn into chilly evenings, supreme sideline libation!
10 oz. Casamigos Blanco tequila
4 oz. triple sec
4oz. pear liqueur
4 oz. pineapple juice
Seltzer to top
Fresh mint sprigs for garnish
Mix all ingredients except for seltzer in a bar glass. Pour into ice-filled glasses. Top with seltzer, garnish with mint sprig and serve.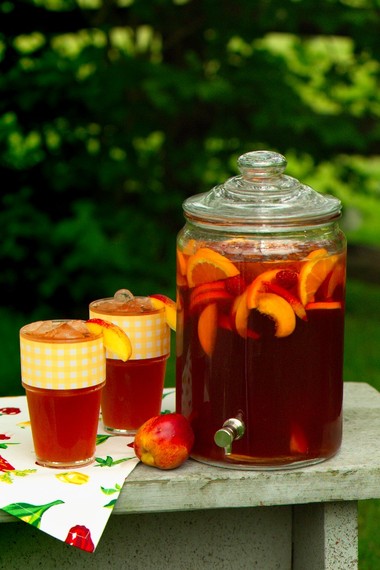 Sweet as a Peach
A perfect paring of summer's hottest wine and summer's sweetest fruits, a brunch favorite!
1 bottle (750ml) Rose wine
8 oz. Peach brandy
4 oz. passionfruit nectar
Fresh peach slices for garnish
Mix all ingredients in a cocktail shaker with ice. Pour into glasses, garnish with fresh peach slices, and serve.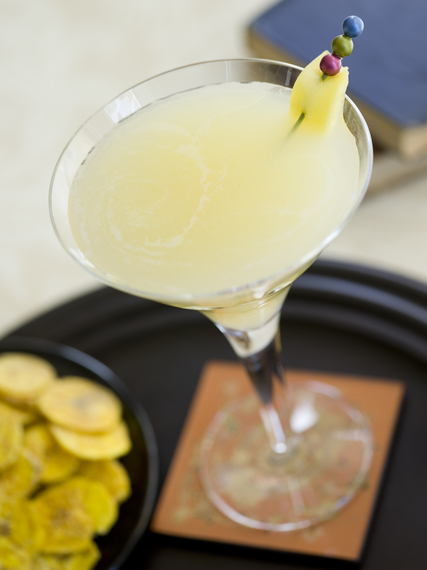 Lemon Basil Martini
From garden to glass, perfect for hosting friends on the front porch.
8 oz. Keel vodka
4 oz. limoncello
8 oz. organic lemonade
10 fresh basil leaves
Lemon seltzer to top
In a shaker, muddle the basil with limoncello. Add ice, lemonade and vodka, shake well. Strain into glasses. Garnish with basil leaf and serve.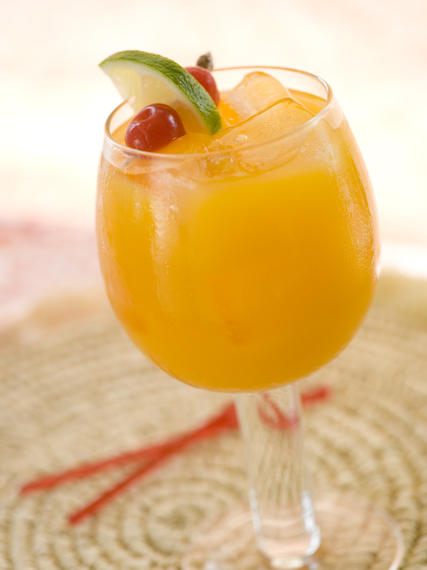 Autumn Sky
Evoking the last of summers magnificent sunsets, make a batch and take it all in.
8 oz. dark rum
4 oz. apricot brandy
4 oz. mango nectar
8 oz. pineapple juice
4 Dashes grenadine
Cherries and pineapple for garnish
Mix all ingredients in cocktail shaker and pour into ice filled glasses. Top each glass with a dash of grenadine, garnish with cherry and pineapple chunk, and serve.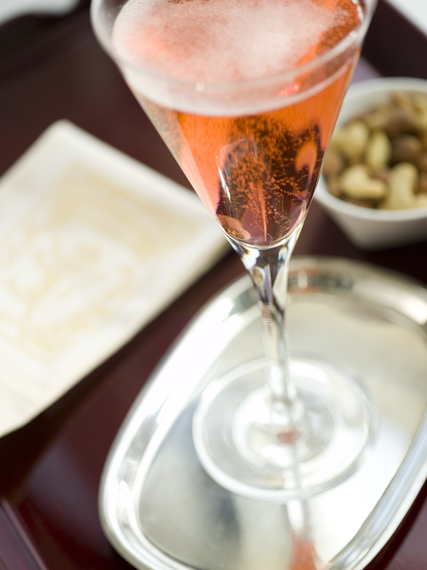 Ruby Slipper
Perfect for a Mom's Back to School Night!
From The Stylish Girls Guide to Fabulous Cocktails
Serves 4
4oz. Svedka Clementine vodka
2 oz. Triple Sec
2 oz. Pomegranate juice
½ oz. Freshly squeezed lime juice
Lime seltzer to top
Orange wheels for garnish
Mix all ingredients except seltzer in cocktail shaker filled with ice. Strain in glasses, top with seltzer and garnish with orange wheel, and serve.
*all photos by Jack Deutsch