PARIS — This felt like a game Coco Gauff simply needed to claim if she intended to finally win a set, let alone a match, against No. 1 Iga Swiatek.
With shouts of "Go, Coco!" and "Allez, Coco!" emanating from the Court Philippe Chatrier stands, Gauff frittered away two break points as Swiatek served at 1-all. Then, at deuce, came the most memorable moment of Wednesday afternoon — and, while Gauff won the point, it soon would be Swiatek who seized complete control of this French Open quarterfinal that was a rematch of last year's final.
During a 14-stroke exchange, both women made their way to the net, and Gauff directed a swinging backhand volley right at Swiatek. The ball struck Swiatek's right leg, and she tumbled back onto the red clay, leaving rust remnants on her white dress and arm. That set up a third break chance for Gauff, but the 19-year-old American again failed to convert, and while it soon was 2-all, Swiatek pulled away from there to a 6-4, 6-2 victory.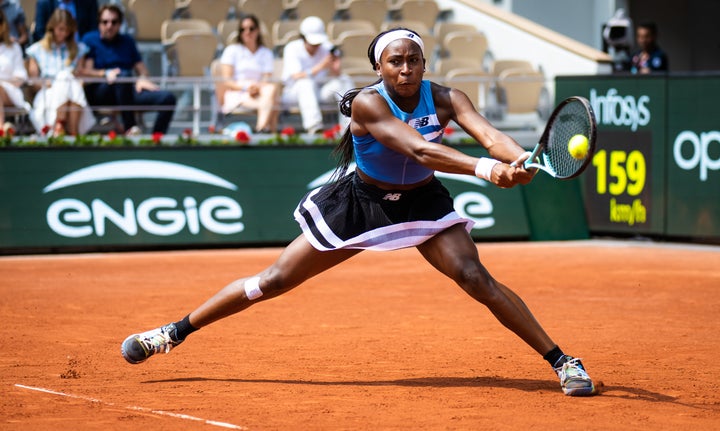 "I didn't try to hit her. I was just trying to hit the ball hard in the middle of the court, and it happened to hit her, obviously. I apologized after, but I think she knows that's part of the game. If you hit a bad ball and you decide to run to the net, there's always a risk that you get hit — and there's always the risk that the person might miss, trying to avoid you," Gauff said. "If I was in her position, I wouldn't be mad at me, either, because she ran forward. I think when I said sorry, she shook her head, and we had a mutual understanding that that was the only shot I really had."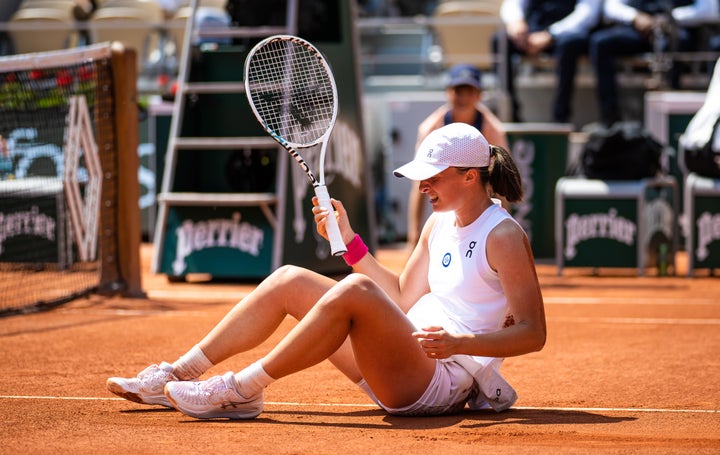 When a reporter asked Swiatek whether it's unusual to get directly hit like that, she agreed with the premise. She also said she couldn't be sure whether Gauff had another option.
"But I know Coco is a nice person, and she wouldn't mean it," said Swiatek, a 22-year-old from Poland who is seeking a third title at Roland Garros and fourth Grand Slam trophy overall. "Nothing personal. It happens."
She improved to 7-0 against No. 6 Gauff and has won all 14 sets they've played against each other; that includes a 6-1, 6-3 victory for the 2022 championship in Paris.
"Obviously," Gauff remarked, "you lose to someone seven times, you feel crappy."
On Thursday, Swiatek will meet No. 14 seed Beatriz Haddad Maia, the first woman from Brazil to reach a Grand Slam semifinal since Maria Bueno at the 1968 U.S. Open. The other women's matchup for a berth in Saturday's title match will be No. 2 Aryna Sabalenka, who won the Australian Open in January, against unseeded Karolina Muchova of the Czech Republic.
Related
Popular in the Community