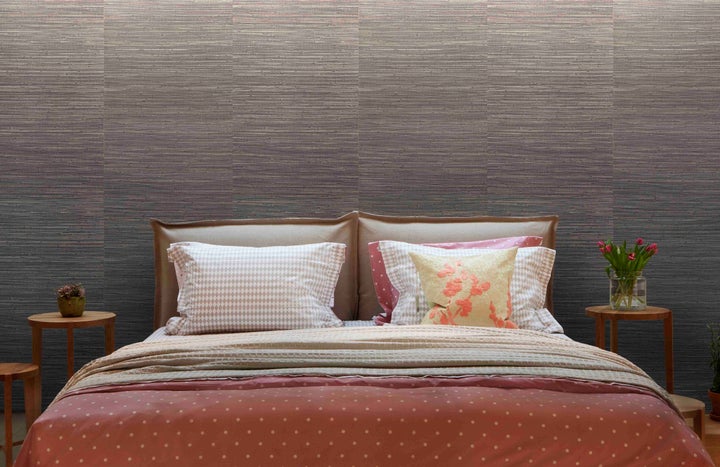 The newly renovated space at 49 Mercer Street in Manhattan's SoHo District offers complimentary food, drink, slippers, a robe and, of course, a private room where patrons can rest their loins, replete with scented candles, plush bedding and an oversized shower. But 49 Mercer isn't SoHo's latest boutique hotel or spa -- it's a mattress store called CoCo-Mat.
That's right, CoCo-Mat, a high-end European mattress maker, which just opened its first U.S. location in Manhattan, is going to great lengths to distinguish itself from the endless supply of mattress stores in the city.
"It takes more than five minutes to determine whether you'll want a bed for the next 20 years," said a CoCo-Mat spokeswoman, while preparing a glass of freshly-squeezed orange juice in the 5,650-square-foot store's open-air kitchen. "We want customers to feel like they're at home in this store."
Patrons can enjoy all the luxurious amenities for free, without having to make any commitment to purchase a mattress, which range from $1,400 to $27,000.
All of CoCo-Mat mattresses are handmade in Greece, from natural materials like seaweed, horsehair and coconut. No metal is used.
"People have slept on springs for only about 50 years," Paul Elfmorfidis, Coco-Mat's founder, told The New York Times. "But for thousands of years before that, humanity slept on nonmetal beds."
The all-natural bed in CoCo-Mat's "nap chamber" costs around $16,000 and is available for a test-drive for up to three hours. Nappers can book the room, or if it's vacant, walk right in and shop til' they drop (literally). Couples are welcome. And the oversized shower -- located within the nap chamber -- is also available free of charge, the spokeswoman said.
Parked out front is a large, multi-seat bike, which the store plans to use for nearby deliveries. For a limited time, CoCo-Mat is offering a 5 percent discount to anyone who is willing to ride with a delivery person as they drop off their bed. Those willing to ride alone get a 10 percent discount.
But such discounts may not be around for long. After all, who wouldn't be up for a bike ride after three hours in CoCo-Mat's nap chamber, a shower and a complimentary shot of Greek espresso?
Related
Popular in the Community