"Coco" isn't only an award-winning, critically acclaimed box office hit. It's also a heartwarming reminder of why representation in Hollywood is so important.
"Coco" co-director Lee Unkrich tweeted this week to share one moving response to the film. "Lovely note sent to us at Pixar," Unkrich tweeted, along with a screenshot of the emotional letter written by a self-identified Mexican-American.
The letter's author begins by explaining that she has loved Pixar films since she was a young girl, and describes how she used to pause the movies to translate what was happening for her Spanish-speaking parents.
The fan explained why it was so important that "Coco" honored Mexican culture and was available in theaters in Spanish.
"Last night, for the first time in my life, I took my mom to the movies," she wrote. "We went to the movies like real Americans do! My mother had tears in her eyes. She hadn't been to a movie theater in over 30 years. She has always felt a bit out of place in the states. But last night, she forgot she was not from here. She felt at home. And of course the movie made us cry too!"
"Well anyway I apologize for getting so emotional," she added. "But I want to say, from the bottom of my heart, and from all Mexican Americans thank you. Thank you for including Us. Thank you for making my mommy fee like she belongs. Thank You."
Many other fans replied to the tweet to express similar sentiments.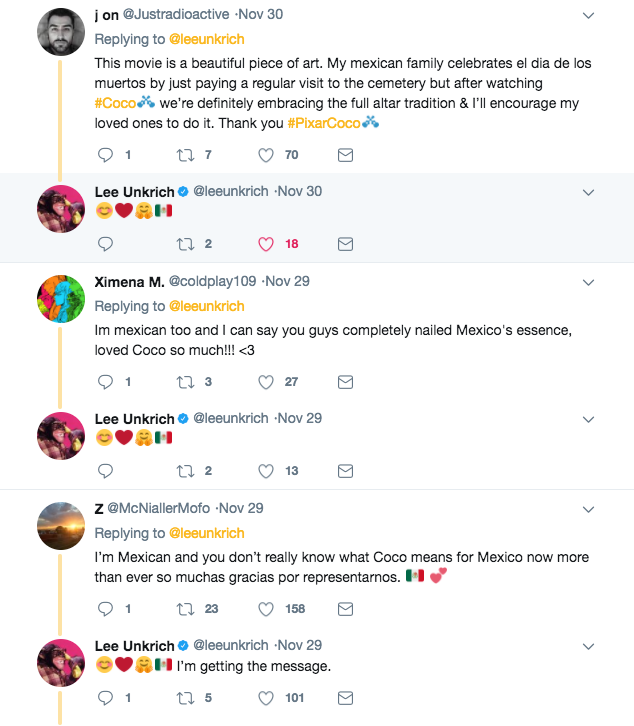 Mexican actor and "Coco" star Gael García Bernal dedicated the film to Latino children growing up in the era of President Donald Trump.
"I want to dedicate this film to all the children who have ancestors from Mexico and Latin America," García Bernal, who plays Héctor, said during the film's premiere last month. "In this moment, these kids are growing up with a lot of fear because the established narrative says that they come from families that come from rapists, murderers, and drug traffickers. We are such a complex and profound culture, and these kids need to be empowered to stand up and say that what is being said about them is a complete lie."
Before You Go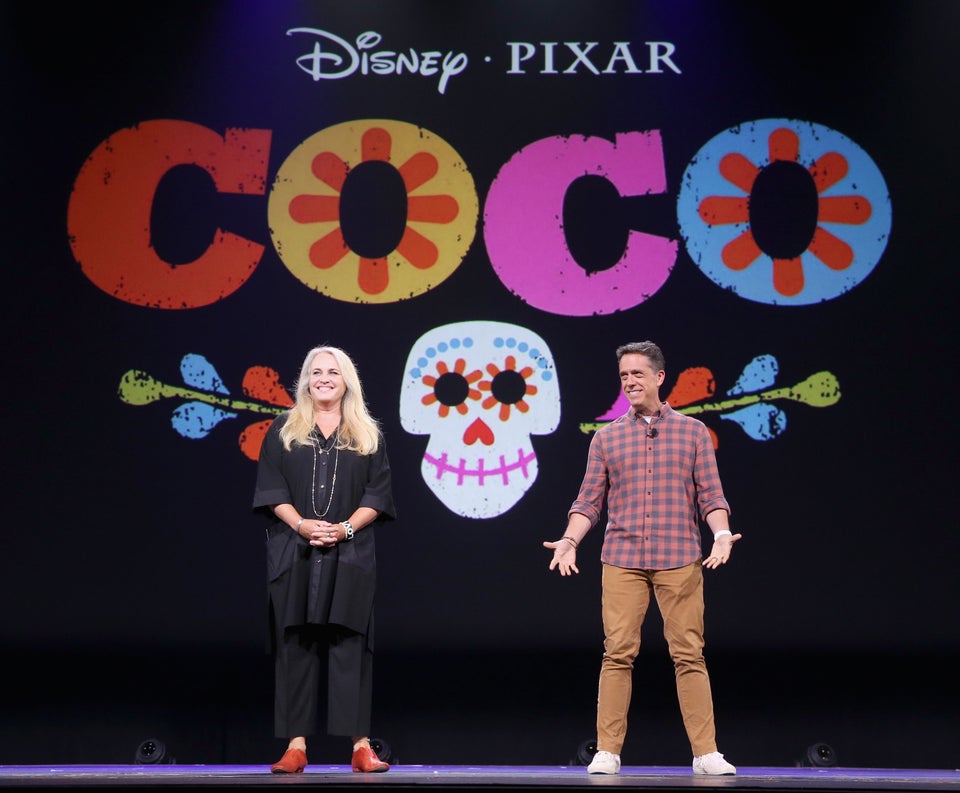 5 Things To Know About Pixar's Dia De Los Muertos Movie 'Coco'
Popular in the Community