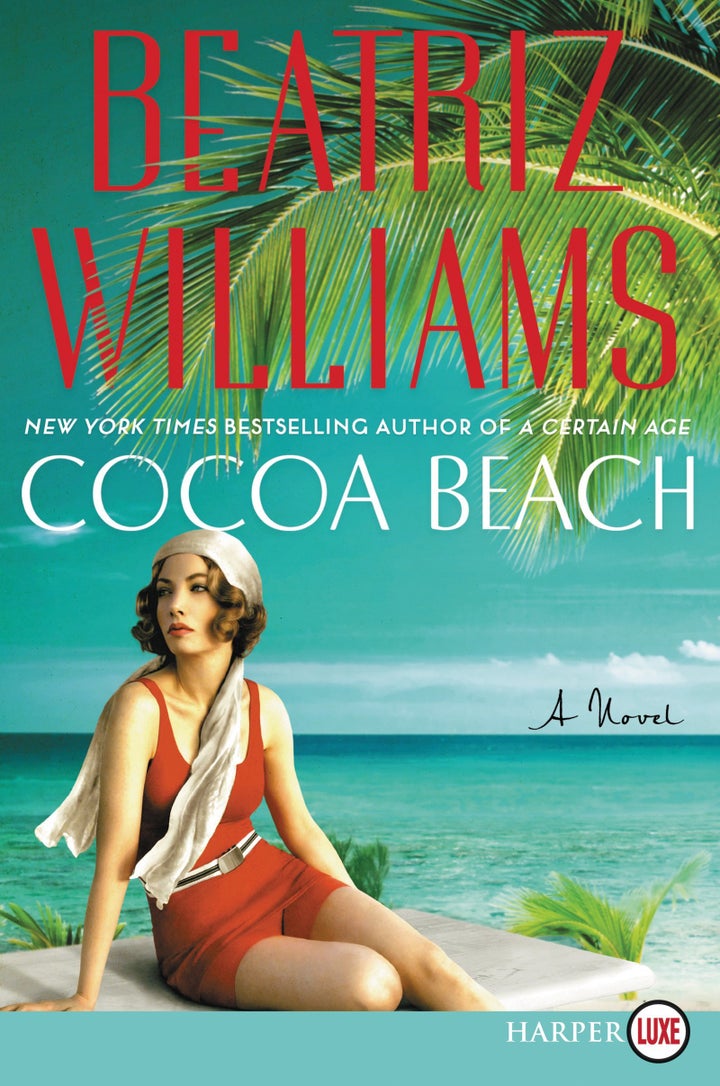 Book Review - Jackie K Cooper
COCOA BEACH by Beatriz Williams
With just a couple of novels under her belt Beatriz Williams has quickly established herself as a writer to be noticed. Her latest novel COCOA BEACH solidifies this reputation. It is a book that ebbs and flows like the tides that lap the shores of the Florida beach property where most of this story takes place. Williams gives the story a cadence that pulses with romance and grows even more intense with the convoluted plot involving a myriad of characters. There are twists and turns aplenty but it all sorts itself out in the end while possibly setting up another story for this series.
COCOA BEACH is a sequel of sorts to Williams' earlier novel A CERTAIN AGE. That story involved Sophie Fortescue while this story focuses on her sister Virginia. Sophie is mentioned in the book as is the history of both sisters. The time of the story is 1917 – 1924. It starts in the 20's and then flips back to the years of World War I. Throughout the book the back and forth continues with each dip into the past revealing more about the present.
The book opens with Virginia Fortescue Fitzwilliams and her young daughter Evelyn arriving in Cocoa Beach, Florida where her deceased husband Simon owned property. His death has left her a very rich woman and this draws people out of Simon's past to make her acquaintance. This includes Simon's twin brother Samuel and his sister Carla. Both have very little that is good to say of Simon.
At the time of Simon's mysterious death he and Virginia were estranged. They were not divorced but he had never seen his child. As the story returns to World War 1 and their courtship, the events leading up to the present status are revealed. Still the longer Virginia stays in Florida the intertwinings of the Fitzwilliams family become even more complicated. Virginia learns she can only trust herself and no one else.
Williams is at her best when writing about the meeting of the British doctor and the transport driving nurse. Simon is a doctor up to his neck in patients when he first meets Virginia. She has come close to the battlefront to transport the wounded back to a safer area. The two meet and there is an instant attraction that grows even more intense with each subsequent meeting. This is the best part of the book and highlights Williams' talent as a creator of fascinating characters.
She is also good with designing a plot that has more twists and turns than you can imagine. Just when you think Virginia has her feet on solid ground with people and places she encounters, a new twist is offered and you are once more doubting everything about her status. This helps keep the pages turning. Unfortunately she offers one twist to many and the story loses a bit of believability.
If you are looking for a book for the beach COCOA BEACH is one you should pack. It has murder, romance, and a fist full of characters who may or may not be who or what they are supposed to be. It will definitely keep you guessing – and reading.
COCOA BEACH is published by William Morrow. It contains 384 pages and sells for $27.99.
Jackie K Cooper - www.jackiekcooper.com
Popular in the Community