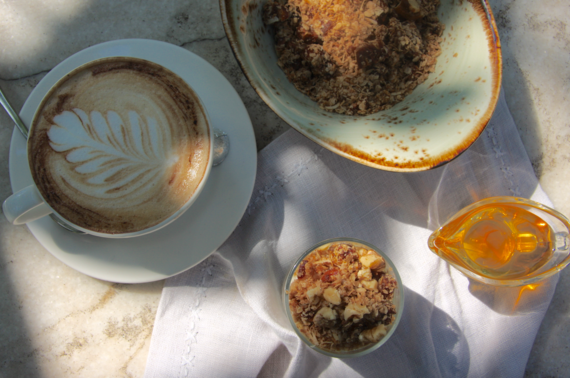 When I started making this granola, I didn't realise just how much flavour freshly grated coconut would add - it literally is the core essence of the granola. Crispy coconut combined with the oats, ample cinnamon, the chewiness of dates and then a touch of jaggery. Incredible! Coconut everything is of course so easy and inexpensive to find in India, especially in the South, which is where I am at the moment, collaborating with a beautiful restaurant and boutique called Amethyst. But it's worth getting fresh coconut and making this granola once in a while as a treat! It adds such an abundance of flavour, crunch and yumminess. Simple, nutty and delicious!

90g coconut oil
40g jaggery*
250g oats
1 tablespoon, 10-15g cinnamon powder
100g chopped dates
small bowl, 40g chopped walnuts
small bowl, 40g chopped almonds
small bowl freshly grated coconut
Preheat the oven to 180C/gas mark 4. Now melt the coconut oil in a medium pan on low to medium heat, add the jaggery (it might not entirely melt, which is fine) and then add the oats and cinnamon powder around ten seconds later. Stir thoroughly for 6-8 minutes on medium heat, then add the walnuts, almonds and coconut flakes, mix together and evenly lay out on the baking tray. Place the baking tray in the oven for 10-15 minutes until more brown. After ten minutes, add the dates and place again in the oven for the remaining five minutes (if you add the dates too early, they can become very hard once the granola has cooled down). If you can, place the granola under the grill for a further five minutes to make it more crisp - this is optional. Once the granola cools down, it will become crispier.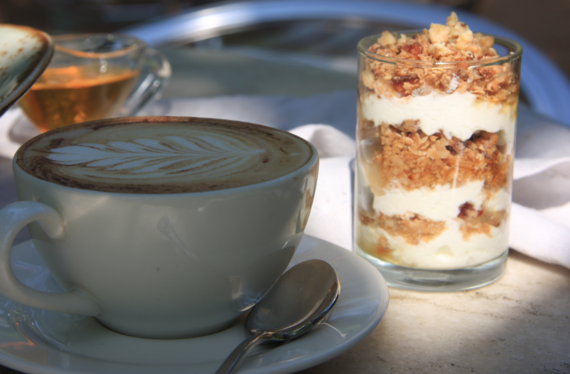 To serve: layer yoghurt, honey and granola. Add poached apples or pears if you like, or just a helping of berries. You can also have with milk as cereal.
If you don't have any jaggery (a natural sweetener found in India), add 1-2 tablespoons of coconut sugar or honey. A little jaggery is used just to give the granola some extra sweetness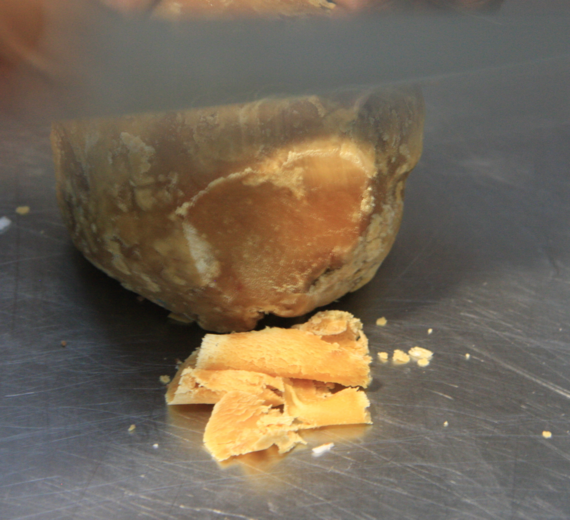 Related