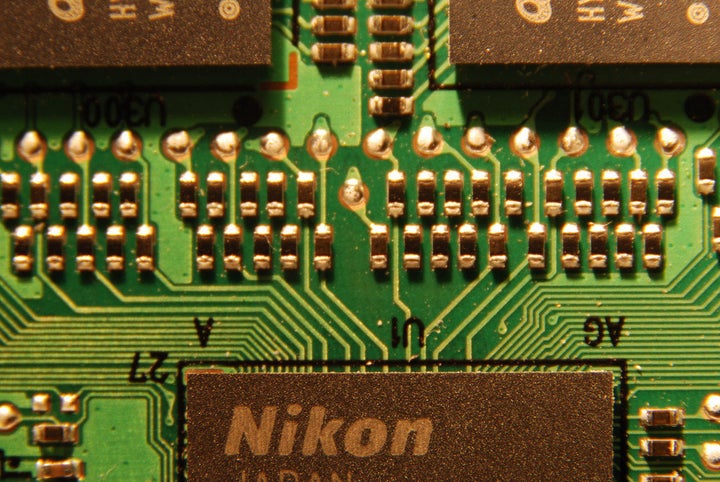 In February, Detroit will welcome three visitors who will spend an entire year developing web-based solutions to confront city issues head on -- not from within city hall, not through a community group, but instead with the support and input of individuals, organizations, and government officials citywide.
Matt Hampel, Alicia Rouault and Prashant Singh were selected to be 2012 Detroit fellows for the national organization Code For America, a non-profit that matches cities with civic-minded designers, coders, developers, engineers and a variety of cross-discipline problem solvers.
After finishing their initial training in San Francisco, the three fellows will come to Detroit on Feb. 3. They will spend a month talking to city officials and community residents about key issues and attending public events. Then they'll return to San Francisco, where they will spend the bulk of the year coming up with ideas and developing them, before returning to Detroit to test them with users. At the end of their fellowship, they will have built projects that are useful for the city and found residents to take responsibility for the projects' future sustainability.
So what kinds of issues will they be working on, and what kinds of solutions do they hope to find?
Abhi Nemani, Director of Strategy and Communications for Code For America, said the organization purposely keeps plans open-ended at the beginning of the fellowship.
"Ask questions first, code later," is how he described the CFA attitude, geared toward making sure projects address the needs of city residents.
"We realize that cities have a lot of challenges, and the fellowship is really supposed to show what's possible if you start engaging with technology and with community."
Karla Henderson, Group Executive of Planning and Facilities for the City of Detroit, said the city wants to hear what feedback the fellows get from the community and has identified blight as a key issue to address.
"We definitely want to look at our land use and how we can build upon the momentum with vacant properties," Henderson said. "How we can utilize whatever information we have and get it to the community is going to be key."
The momentum Henderson is referring to includes a project by local startup LOVELAND Technologies called Why Don't We Own This? The public database tracks more than 40,000 city, state and county-owned vacant properties in Detroit, information that previously wasn't available online.
CFA has already been in contact with LOVELAND, as part of its strategy is to work with existing groups.
"We love seeing things like this, when there's community action already happening about an action we've taken on," Nemani said. "It makes our work so much more effective. If we're going to have a lasting impact, it wont be from something we did ourselves alone."
The organization works toward creating more transparency in city government to allow for more citizen engagement. Henderson agreed that the city will benefit from more accessibility.
"One of these things we hope Code For America can help us create is one database we can all go to," she said. "So whatever department you're in, and also in the community, you can access."
Unlike most of the CFA cities, Detroit is not providing any financial support for the program. Instead, the Knight Foundation and the Kellogg Foundation each contributed approximately $150,000 to the Detroit program.
The Knight Foundation has partnered with CFA on a national level, donating $750,000 altogether. CFA aligns with its mission to use technology to remove barriers and increase citizen engagement with communities.
In Detroit, the Knight Foundation focuses on "average person leadership," said Rishi Jaitly, the foundation's Detroit Program Director.
"Detroiters are already leading in pretty imaginative and bold ways," Jaitly said. "We see our role as amplifying and accelerating that leadership, making it available to more people. In Detroit, we need a deep bench of leaders."
The tools CFA will create should make it easier for the community to get involved with local government. And Detroit won't just benefit from the work of the city's three fellows.
Solutions in each of the CFA cities are designed to be adaptable so they can be implemented in other places. New Orleans is also getting a Code For America outpost in 2012 with a similar focus on blighted properties. The hope is that though the cities are different, that they will both benefit from the work of each others' fellows. In addition, projects by past CFA fellows, like fire hydrant adoption, bus tracking and a program that helps users access quality food, could be enormously helpful if they were implemented in the city.
Fellow Matt Hampel, who grew up in Ann Arbor and worked at Data Driven Detroit while he was in the Semester in Detroit program at the University of Michigan, said he's keeping an open mind about what he'll develop for the city.
"It's not like were going to get one or two ideas out of February and come back in nine months and say, 'we did it.' It's a super flexible progress."
"Our goal is to work with programs and projects and apps and tools that people want to use," Hampel said. "We're hoping to connect with as many community organizations and groups as possible."
The Detroit fellows want you to get involved in the conversation. Send ideas, comments, suggestions, concerns, questions and well wishes to detroit@codeforamerica.org.
CORRECTION: An earlier version of this article misspelled Matt Hampel's name. It also misidentified the University of Michigan Semester in Detroit program as Semester in the D. We regret the errors.