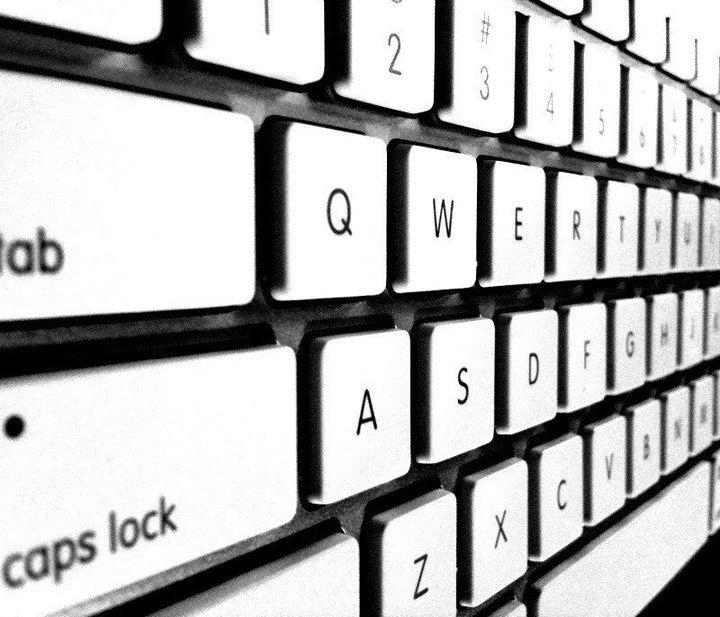 Code for America is working on a 21st century recipe for urban renewal: Find half a dozen cities struggling to deliver services to citizens in the context of reduced resources. Add a handful of civic coders, a heaping serving of open data and foundation support, start incubating a civic accelerator for startups on the side, and then fold in a brigade of engaged citizens. Mix in of civic pride and then serve on mobile devices with a side of technology-fueled optimism.
As with any recipe that has, however, your results may vary --- and preparation is critical. The fledgling nonprofit -- in of itself a new kind of civic startup -- learned any number of important lessons in its inaugural year, as Nick Judd documented in his feature on Code for America, one year on, from culture classes to procurement issues to data availability.
"It's not because they couldn't get a better job but because they believe in this institution that serves us all. It's been inspiring. There is a lot wrong with the systems in which our public servants work, but there's a lot right in the community of people working to change how our tax dollars are spent and provide better outcomes for the citizens they serve. We're honored to get to work with more of them next year, both through the fellowship program and through efforts like the Civic Commons Marketplace."
After a year in which its first fellows spread out across the country, breaking new ground in a new kind of public service, Code for America is now expanding the scope of its efforts with the infusion of $1.5 million dollars of funding from Google.org.
"Google's funding will help us expand the fellowship," said Pahlka. "In 2012, we'll go from three cities to eight, and from 19 fellows to 26. The Google grant joins with grants already committed from the Knight Foundation and others who are making this expanded scope possible in the coming year."
Google's donation also will provide the initial funding for two new programs, she explained. "The first program is a seed accelerator, a bit like Y Combinator or Tech Stars, but specifically for civic startups. The second program is what we're calling the Code for America Brigade."
A Way for More Citizens to Code for America
While Code for America has been getting great press and huge interest from potential fellows -- it was harder to get into the non-profit's second class than Harvard last year -- there have been some challenges. One of them is figuring out how to scale to work with more of the general public around the country.
"The problem is essentially that way more people want to 'code for America' than our program can currently accommodate," said Pahlka. "The CfA Fellowship had 550 applicants this year, and we were only able to accept 26 fellows. That's in addition to all the amazing developers and designers who want to be able to bring open data and civic apps to their communities in their spare time without leaving their jobs and families to come do our year-long fellowship program. While eight cities next year is a huge jump from three last year, there are over 10,000 municipalities in the country. Each of them could have a team of involved digital citizens working to stand up applications that make their communities each a better place to live: transit apps, open government apps, public art apps, apps that make it easy to find and use government services. Now that we're several years into this movement, a large number of these apps already exist, so no community needs to start from scratch. The CfA Brigade will encourage individual civic hackers and community leaders to get together and start by reusing apps already built by their peers in other communities."
The brigade and Civic Commons, which recently was folded into Code for America after its leadership left for other pursuits, could act as an important connective tissue for the nascent civic Web in the United States and beyond,
particularly with respect to building upon the foundation of civic applications that currently exist.
"We look at some of the great apps that the 2011 Code for America fellows developed, like a mobile app that takes you on a walking tour of the public art in your city,and some of the great apps that have come out of contests like Apps for Communities and various hackathons, and we ask why these apps can't be available in every community in the U.S.," said Pahlka. "The Code for America Brigade will not only enable these apps to spread, but support the development of strong civic coding communities everywhere."
Code for America made an important hire to coordinate this work: Kevin Curry, the founder of CityCamp. "Kevin has been running CityCamps, unconferences for local governments and communities to collaborate around open data and civic apps, for the past two years," said Pahlka. "He already understands the dynamics of communities following this path, and the CfA Brigade is really a platform to accelerate the work he's already been doing. Kevin's just getting started but we're really excited to see what he and the team will make happen."
The first big effort from Curry and his compatriots will come this weekend, when Code for America is convening a nationwide "Day of Civic Innovation." On February 25, CfA will host "Code Across America, coordinating 15 events for "urbanists, civic hackers, city reps, developers, designers and anyone with the passion and motivation to improve their city" all around the country.
"People with web talent and a sense of civic duty can be found throughout the country. If every city could orchestrate such enthusiasm and willingness to participate to improve one's community then American cities would be more tech-savvy than the Silicon Valley," said Kevin Curry, program director for the Code for America Brigade. "Code Across America joins hundreds of people working together to deploy applications that will improve our cities and our society, to build a civic web."
A Civic Accelerator and the Next Killer Civic App
As James Temple reported for the San Francisco Chronicle, the 'civic accelerator' in San Francisco was officially announced in January. The Kauffman Foundation also provided financial support for the accelerator. Angel investor, Ron Conway, who was an early investor in Facebook, Twitter, and Google, will advise the program and provide mentorship to startups in it. While the details about how San Francisco's civic accelerator will work in practice are still evolving -- not least figuring out who will be hired to lead it: apply here -- Pahlka sees an opportunity beyond civic coders: She's encouraging civic entrepreneurs to help make government work better for citizens.
"For government to get back on the innovation curve with the rest of society, we need startups to innovate and even disrupt the government ecosystem," she said. "Entrepreneurs have the opportunity to provide real value and build successful businesses in this market, but many need help understanding the opportunities and building the right business models. The Code for America Accelerator makes not only entrepreneurs but also investors aware of the opportunities, selects a few companies to bring through the process, and will get a small number of civic startups off the ground in 2012."
Last July, Pahlka gave a talk at the Future of Web Apps conference in Las Vegas, embedded below, where she explained more of her thinking on this theme:
In our interview, Pahlka highlighted how the software made by a more well known company are providing a useful service many citizens during tax season. "You might not think of something like TurboTax as a civic venture, but that product took a confusing interface to a government process and made it simpler and easier to use for citizens," she said. "Later, it had an impact on the efficiency of government itself as it drove the adoption of e-filing by the IRS. We think of it as an early example. Some [civic startups] will have business models in which government is the customer, some will have citizen-side revenue models, others might even rely on advertising, but what each civic startup should have in common is the potential to disrupt the government ecosystem and create a better experience for government and its citizens."
Pahlka noted that the market for startups focusing on the government customer is sizable but comes with some caveats, particularly with respect to procurement. "Total annual IT spending in government is estimated at $140 billion," she said," and governments at all levels are under pressure to find more cost-efficient solutions. There's significant opportunity, but entrepreneurs need to be willing to understand the needs of public sector clients, which can be harder to discover than enterprise or consumer demand." Pahlka thinks that an accelerator program that leverages advisors who understand the government market can make a significant different from entrepreneurs and investors alike.
"Some of these startups will follow the TurboTax model, which essentially bypasses government as a client and creates a better interface for citizens," she said. The market here is as large as you want to define it. The question we have for entrepreneurs is 'What interface can you improve?' SeeClickFix and CitySourced are doing this for issue reporting. Who will step up to fix business permitting, or other onerous government processes?"
Given the economic pressures and challenges that confront hundreds of millions of Americans, the need for a killer civic "app for that" may never have been greater. By the end of the year, a majority of citizens are likely to own smartphones, making them full participants in a new app economy that is set to reach into the tens of billions of dollars worldwide. Given the explosion of mobile devices, cloud computing and wireless broadband, as more spectrum is released in the coming years, there's a clear opportunity to apply open data for the public good in industries that span healthcare, finance, transportation and education -- and to create some jobs and profits along the way.
Related
Popular in the Community