A total of 1,337 students gathered at the Microsoft headquarters in Redmond, Washington, for a free coding camp that was also an attempt to break the record for the "most people trained in computer programming in eight hours."
Microsoft approached Guinness when it had the idea to host the marathon training session. Guinness World Records set a benchmark of 1,300 students who had to take part, Microsoft representative Katie Fazzolari told The Huffington Post.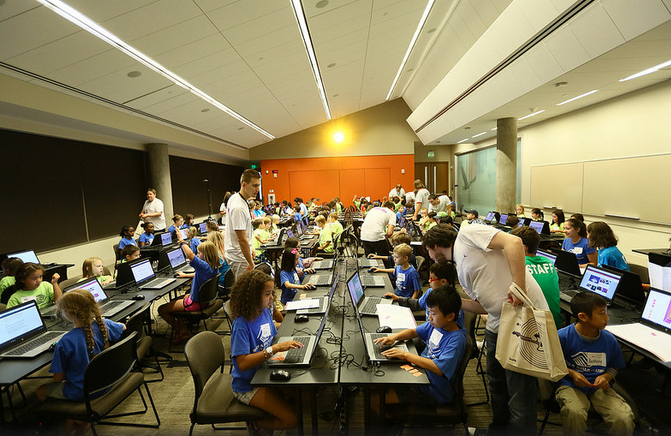 The kids participated in coding activities, like learning how to do commands, and had to create a game. They had to demonstrate that they had finished their tasks for their time to count for the world record.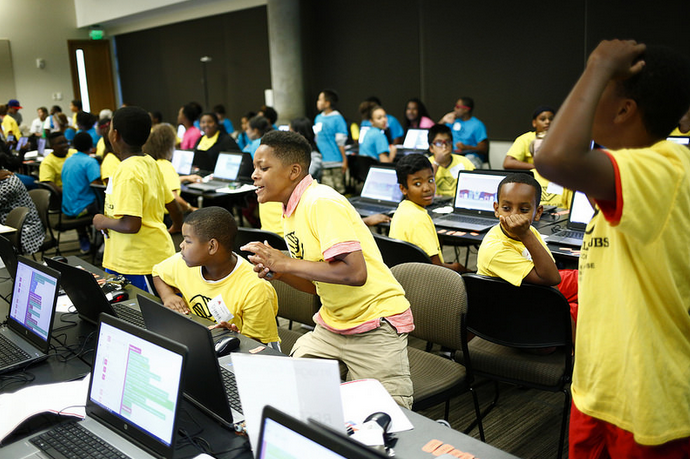 "As fun as this sounds, we were trying to shed a light on a need in this country and around the world to promote computer science education. As a society we haven't been as serious about it as we need," Leonardo Ortiz-Villacorta, director of citizenship and public affairs at Microsoft, told HuffPost.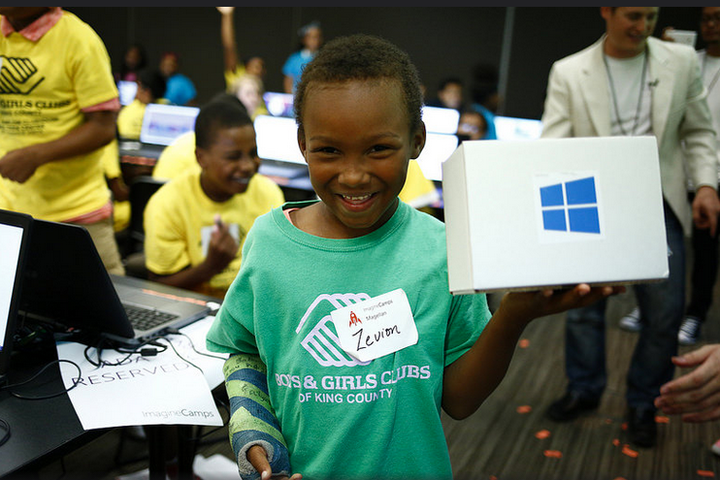 "[Computer science] should be something included in compulsory education around the world in the same way as math, chemistry, physics, biology ... that doesn't mean we will all become biologists or chemists but it's just basic knowledge that we need to have," he said.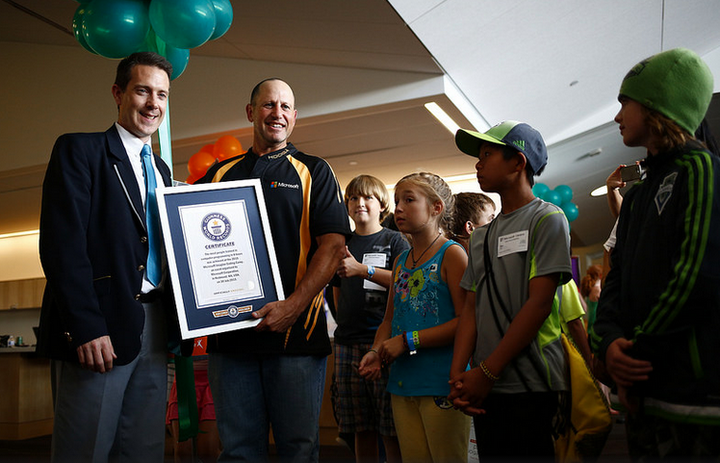 "Can we do this again next year, please, please?" 10-year-old Sedona asked her mom.
Related
Popular in the Community