Newly released federal court documents detail a disturbing case against an alleged sexual predator, who is accused of abducting, raping and impregnating a teen while he himself was supposed to be under constant supervision in connection with another abduction case.
Cody Lee Jackson, 20, of Norwood, Ohio, was captured in Utah last week, according to the U.S. Attorney's Office for the Southern District of Ohio. Federal authorities have charged him with production of child pornography, coercion and enticement of a minor to engage in illegal sexual activity.
Jackson also faces multiple state charges in Ohio in the latest prosecution, including four counts of rape, one count of kidnapping, four counts of unlawful sexual contact with a minor and one count of interference with custody.
The federal court documents detail the bizarre case.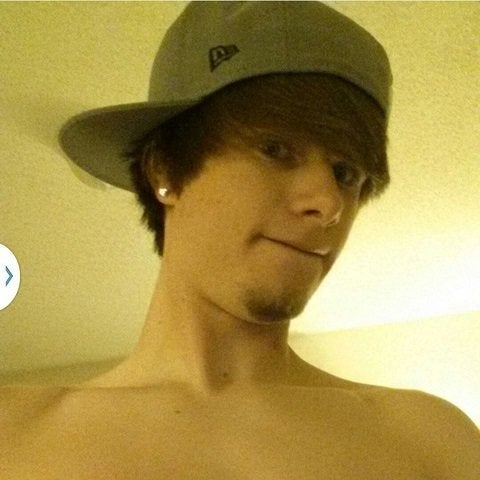 In the prior matter, charges for interference with custody, abduction and kidnapping had been brought against Jackson in August 2014, after police say Jackson held an adult woman and a minor against their will at a hotel in Blue Ash, Ohio. The two told police that Jackson was "abusive and controlling and would not let them leave," the documents allege.
Jackson entered a plea of not guilty to those charges. In January of this year, he posted a $100,000 bond and was released under electronic monitoring, pending the outcome of the case.
Roughly a month later, prosecutors say that Jackson, while still under electronic monitoring, contacted a 14-year-old girl on Facebook.
"Jackson told [the girl] he wanted to hang out with her and complimented her looks," the court documents allege. "After about 20 or 30 minutes, Jackson told [the girl] he wanted to have a child with her."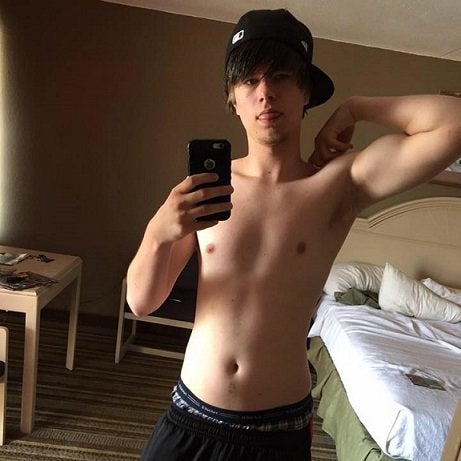 Jackson arranged for a taxi to transport the teen to his apartment, according to the documents. Upon her arrival, he allegedly raped her and then sent her home in a taxi.
Similar meetings occurred "almost every other day for another three weeks," the documents continue. Then, in early March, Jackson allegedly refused to let the girl return home.
The court documents also accuse Jackson of taking the teen's cell phone, changing her social media passwords and giving her a list of "rules" she had to adhere to. The rules allegedly included:
No wearing of tight jeans.
No eye contact or talking to other men.
No singing or humming of songs sung by men.
No sleeping while Jackson was awake.
No use of the restroom, unless given permission.
No eating without permission.
No looking out windows or doors.
No denying sexual intimacy to Jackson.
If the girl broke the rules, Jackson would punish her verbally or physically, according to the court documents.
At some point during the teen's alleged captivity, the mother of Jackson's 2-year-old daughter came from Wisconsin to Ohio. Jackson moved the woman -- who is identified in court documents as Melanie Loveland -- into his home to "keep an eye on [the teen] and run errands for him," according to the court documents. The documents further allege that Jackson was verbally and physically abusive to Loveland.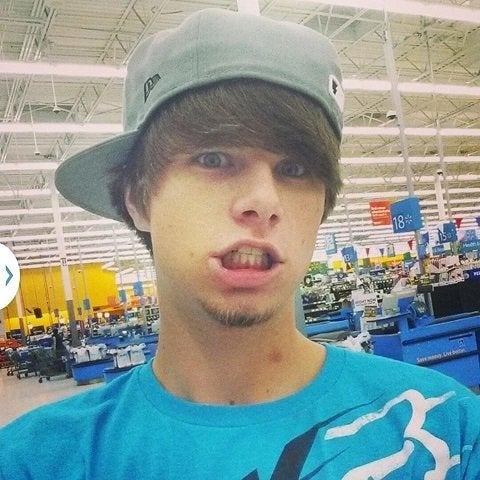 Jackson allegedly kept his activities hidden from the officials monitoring his house arrest by ordering Loveland to take the teen out of the apartment whenever he was expecting a home visit. It remains unclear how Jackson knew when to expect a visit from authorities.
According to the Hamilton County Sheriff's Office website, electronic monitoring falls under its jurisdiction. "Home visits are randomly conducted not only to inspect monitoring equipment inside the residence but also to evaluate the overall conformity of the offender to the conditions set forth in the rules of the participation agreement," states the website.
Hamilton County Sheriff's Office spokesman Michael Robinson confirmed to HuffPost that his agency oversaw the electronic monitoring of Jackson. Robinson said that officers made "six or more visits" to Jackson's residence and that Jackson was "in compliance with all of the conditions of being on the electronic monitoring device." Robinson also said he has "never encountered" a situation in which someone on electronic monitoring was notified prior to a visit.
Requests for comment from the Hamilton County Prosecutor's Office -- the agency that was prosecuting Jackson in the first case -- were not answered on Thursday.
The U.S. attorney's office also declined to comment on whether the 14-year-old girl had been reported missing to police at any point during her alleged captivity. "We're not able to publicly discuss details regarding the victim's family (confirm or deny missing persons reports, etc.) at this time," spokeswoman Jennifer Thornton said in an email to HuffPost.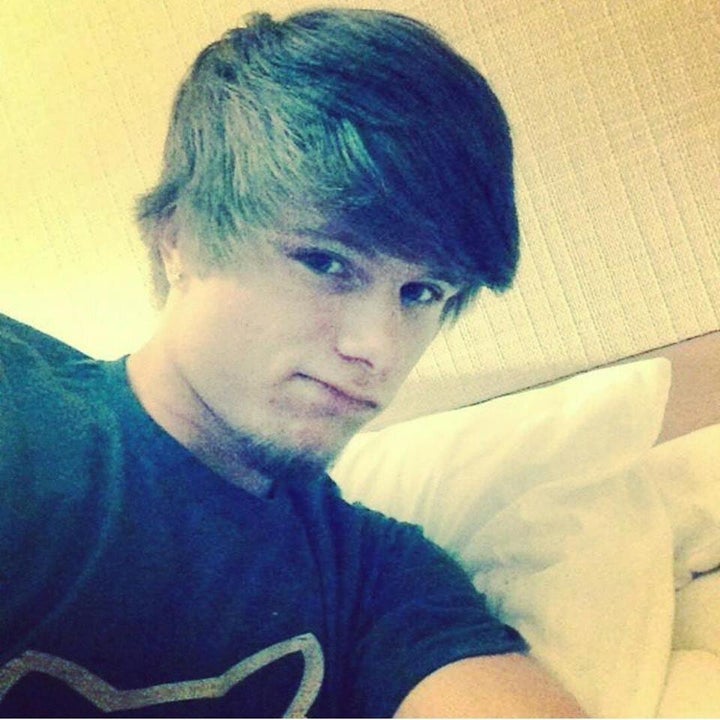 While many details remain unclear, the court documents indicate that the teenager discovered she was pregnant with Jackson's child in May.
"After Jackson found out [she] was pregnant, he was nicer to her again, even buying her a giant stuffed animal and gifts from Bath and Body Works, and allowing her to take prenatal vitamins, but eventually he started yelling at her and smacking her again," the court documents allege.
Jackson raped the teen "on an almost daily basis" and forced her to have "anal sexual intercourse, while covering her mouth to mute her screaming," the documents continue.
The abuse was ongoing in July, the documents say, when Jackson agreed to plead guilty to interference of custody in exchange for the state dropping the other charges against him in the earlier case. Authorities removed his electronic monitoring device that day, and he was scheduled to appear in a Hamilton County courtroom for sentencing on Aug. 24.
The plea deal would have spared Jackson a significant amount of prison time, if he had stuck around long enough for his sentencing hearing. Instead, the court documents say that Jackson fled to South Carolina, leaving Loveland and the girl behind.
On Aug. 1, the day after police say Jackson left the state, Loveland and the girl made their way to the Warren County, Ohio, home of the girl's grandparents. While they were there, Jackson allegedly contacted the teen via Facebook and threatened to kill her and her family "if she didn't take sexually explicit photographs of herself and send them to him on Facebook, so he could masturbate to them," the court documents allege.
When Jackson failed to show up for his Aug. 24 sentencing hearing, authorities issued a warrant for his arrest not only in the first case but also in connection with his more recent alleged teenage victim.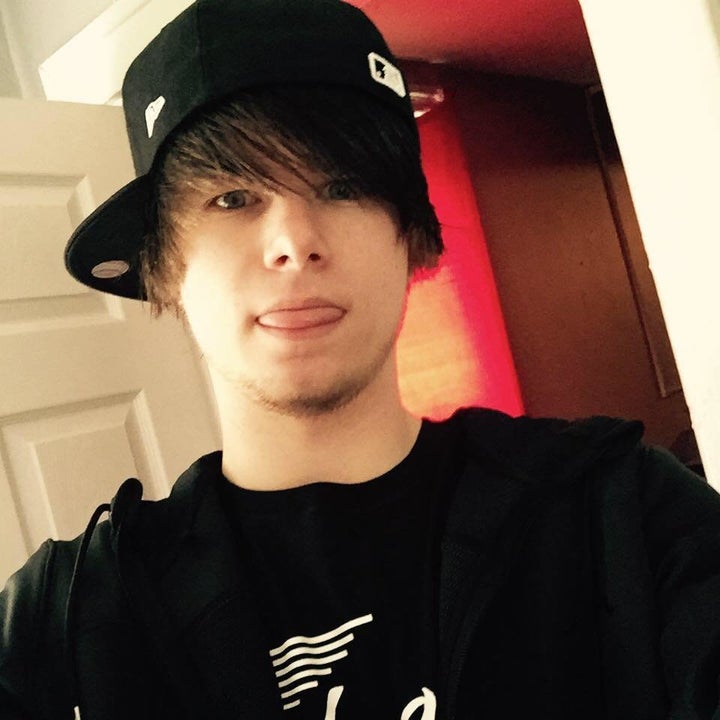 Authorities managed to track Jackson to Texas, where his father, Argil Lee Jackson of Wisconsin, had allegedly sent him a money transfer. Later, they tracked Jackson to Utah, where he was ultimately arrested.
Jackson is now in the process of being extradited from Utah to Ohio. A court date has not yet been set, and court records do not list an attorney for him.
Loveland did not respond to a request for comment from HuffPost.
One of Jackson's Ohio neighbors, Tabitha Royce, told Fox19.com that she would have contacted police if she had known what was allegedly occurring next door.
"I would have told on him," Royce said. "I would have had him locked up myself, because if someone had did that to my kid, I don't know what I would do."
If convicted of coercion and enticement of a minor to engage in illegal sexual activity, Jackson faces possible life imprisonment. The other charges carry sentences ranging from 10 to 30 years in prison.
READ THE CRIMINAL COMPLAINT:
The story has been updated with comment from the Hamilton County Sheriff's Office.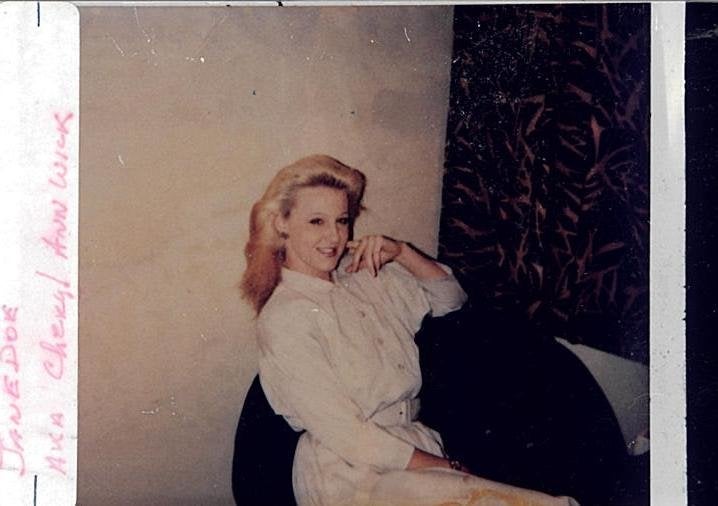 Cold Cases
Related
Popular in the Community