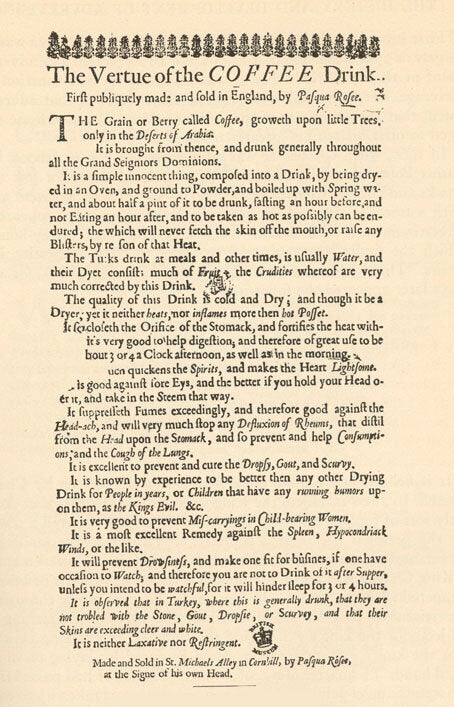 Here's an old coffee ad that's really vintage. This pamphlet -- on display at the British Museum in London -- dates to the 1650s.
Boing Boing brought our attention to the seriously retro advertisement, which was created by the first coffee shop in London, in St. Michael's Alley, Cornhill.
An excerpt from the pamphlet reveals how it was made, which seems not so different from modern preparations:
It is a simple innocent thing, composed into a drink, by being dryed in an Oven, and ground to Powder, and boiled up with Spring water, and about half a pint of it to be drunk, fasting an hour before and not Eating an hour after, and to be taken as hot as possibly can be endured; the which will never fetch the skin off the mouth, or raise any Blisters, by reason of that Heat.
Read the ad for yourself below.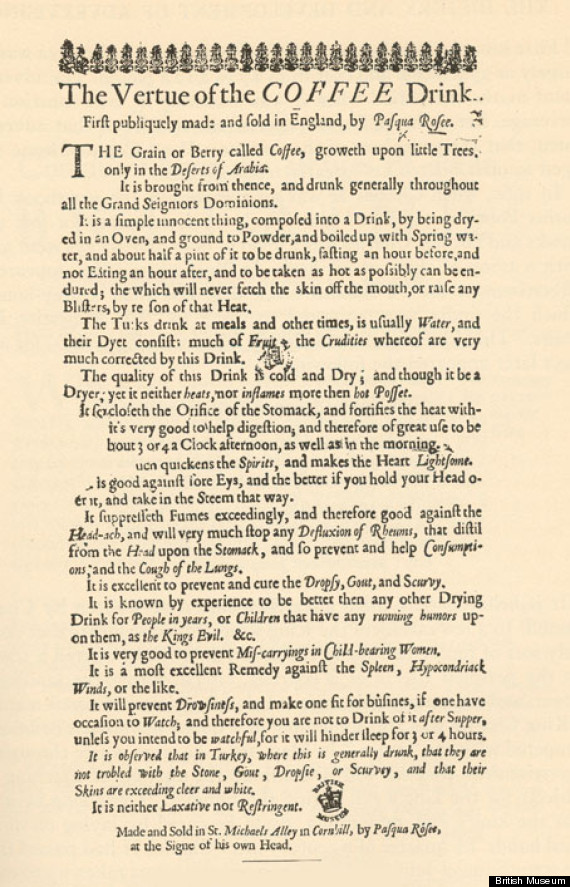 Related