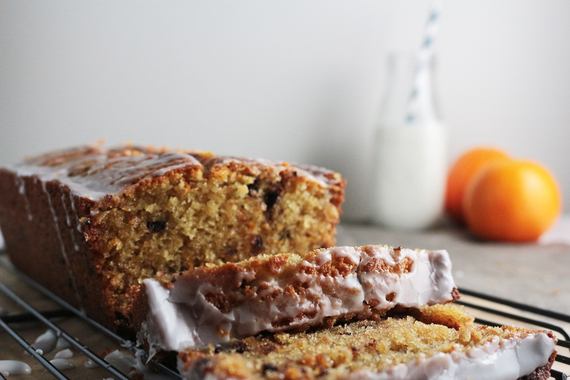 When I'm about to leave the City for a trip, I usually prepare a quick snack to carry with me using the leftovers in the fridge. The first thing I saw was a cup of sour cream so I opted for a dessert (of course!). After a quick research online, I discovered the fantastic food blog of Alexandra Cooks where I found a delicious recipe for the Coffee Cake. Other than the sour cream, this recipe includes various ingredients such as oranges and chocolate chips. The name Coffee Cake, other than indicating a dessert made using coffee powder, can also refer to a cake that you eat during a moment of the day called "coffee hour" where it is served as an accompaniment to a steaming cup of gourmet coffee.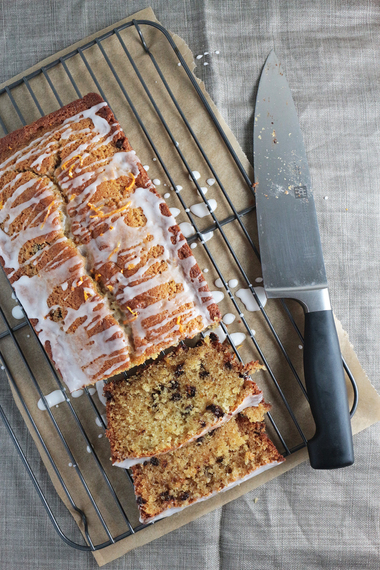 I've made a few changes to Alexandra's recipe, such as cutting the quantity of sugar (I find the original version to be a little too over-sweetened) and trying to add some food styling elements to the overall appearance.
I'm trying to push myself more and more into the word of food styling. It's not easy though, because nowadays everyone can access to platforms such as Instagram, that makes us all feel like professional photographers and stylists. Finding and creating unique works that stand out from the vast crowd of food profiles that are out there it's hard, you have to do your studies, research, and reading if you want to succeed in this business 😉 Although I am a big fan of some Instagram profiles, they are really beautiful and true source of inspiration even for own projects!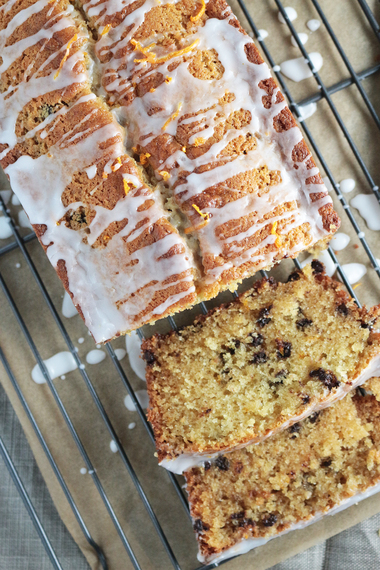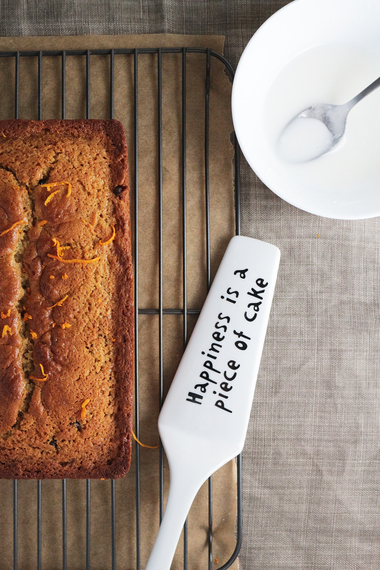 More yummy images on my Instagram profile :-)