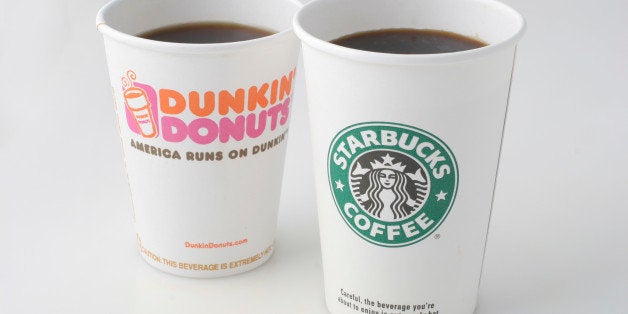 We've often wondered what coffee chain people prefer. Starbucks or Dunkin' Donuts seemed to be the two main contenders, but America's favorite was unclear. We've polled our readers on the subject. And we've done deathmatches to get to the bottom of it. But nothing felt conclusive.
To our pleasant surprise, we finally have the answer to our question and it comes in the form of a beautifully dotted map (see below). According to this map by Flowing Data, we've learned that we have been asking the wrong question when it comes to America's favorite coffee chain. It isn't about which coffee chain is better -- Starbucks or Dunkin' Donuts -- but where it's better.
Not too surprisingly, Dunkin' Donuts is New England's coffee chain of choice -- Bostonians' love for Dunkies will never, ever falter. And on the West Coast, Starbucks is top dog. (Naturally. It just trickled its way down from Seattle, where it originated.) But what we didn't anticipate was that in some parts of the country neither one of those all-popular chains ranked at all. Caribou coffee rules the Midwest. And then, there's Tim Horton's -- which as it turns out is not just Canada's coffee choice.
Check out the chart below to see how coffee chain preferences changes across the country. (Click on the image to see it larger.) And tell us what's your favorite coffee chain? Share with us in the comments below.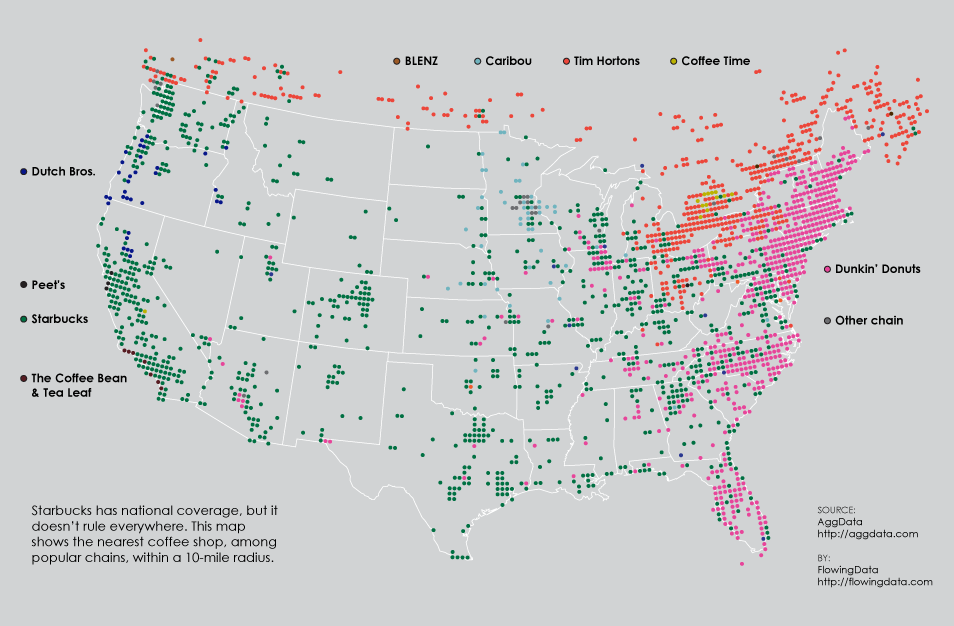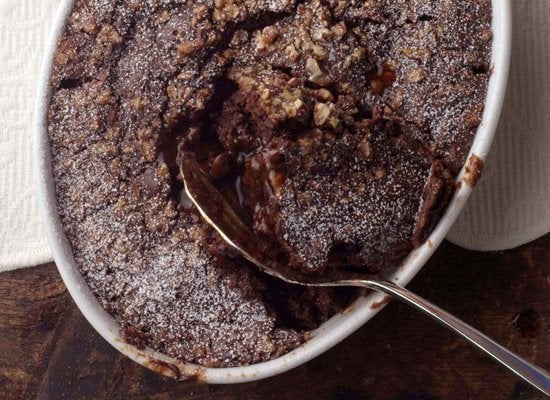 Coffee Desserts
Popular in the Community