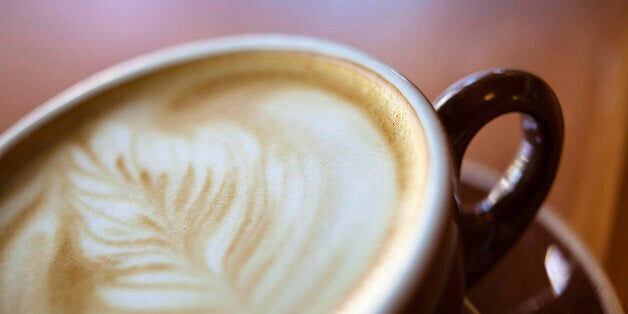 Since the invention of the laptop, coffee shops and computers have had a strained relationship. But one San Francisco business owner may have finally found a solution.
"One of the unforeseen problems was that people stayed a really long time and others who came in couldn't find seats," said Coffee Bar owner Luigi Di Ruocco to the San Francisco Chronicle.
Di Ruocco's cafe offers some of the best coffee in town, as well as a warm atmosphere and full breakfast and lunch menus. It also offers free wireless, which has led to an army of Internet squatters –- a well-documented problem for coffee shops who depend on business from both the lunch and the laptop crowds.
"If we knew 800 to 900 people were going to walk in our door every day, we might do away with the wireless altogether," he told the Chronicle. "But we're not that kind of place."
Instead, Di Ruocco imposed a partial wireless ban, allocated some tables as "laptop free" during the busy lunch rush.
Story continues after photo...
Surprisingly, since adding the signs, Di Ruocco says he's seen a 15 to 20 percent increase in sales by making space for lunch customers without driving away the laptop crowd entirely.
"We unclogged the clog," he told the Chronicle.
Coffee shop owners across the nation have experimented with a variety of solutions to the laptop problem, from unlimited free Internet to access codes with purchase to outright bans.
New York's Cafe Grumpy solved the laptop problem by omitting tables altogether, opting instead for an espresso bar with stools.
"I don't think I'd ever do a bigger space with tables and chairs again," said owner Caroline Bell to the New York Times. "I appreciate the idea of when you go someplace and it feels like a home away from home, but I don't think it should be a home office away from home."
Calling all HuffPost superfans!
Sign up for membership to become a founding member and help shape HuffPost's next chapter
BEFORE YOU GO
PHOTO GALLERY
Baristart Coffee Art