Archaeologists in the U.K. were surprised this week when they opened a stone coffin at the Grey Friars site in Leicester where King Richard III was buried. While they may have expected to find ancient remains, what they uncovered was a smaller coffin nested inside.
(Story continues below.)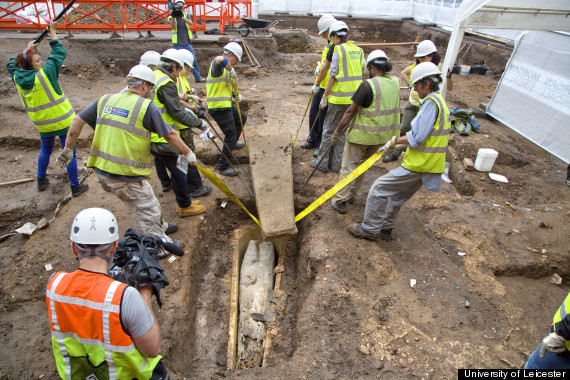 Archaeologists discovered a double coffin at the Richard III site when they opened a medieval stone burial chamber recently. (Photo courtesy of the University of Leicester)
"None of us in the team have ever seen a lead coffin within a stone coffin before," site director Mathew Morris of the University of Leicester Archaeological Services said in a written statement. "We will now need to work out how to open it safely, as we don't want to damage the contents when we are opening the lid."
See more photos of the team's double coffin finding at Richard III's burial site in the gallery below.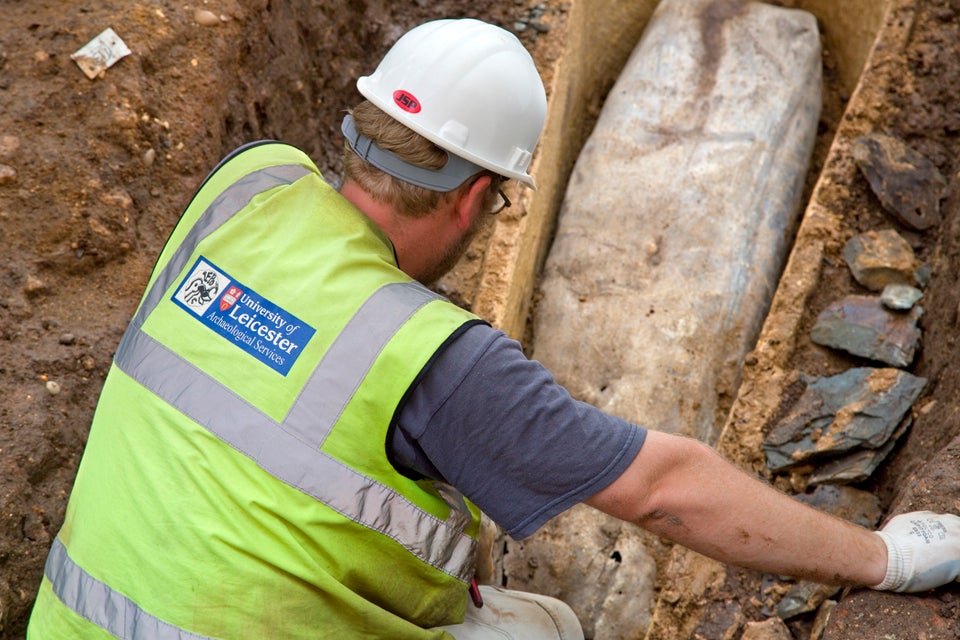 Coffin Discovery At Richard III Site
Related
Popular in the Community