In this Cognitive Business interview, we talk with Felicia Schneiderhan, Co-Founder of 30SecondsToFly, a B2B virtual travel assistant for the enterprise.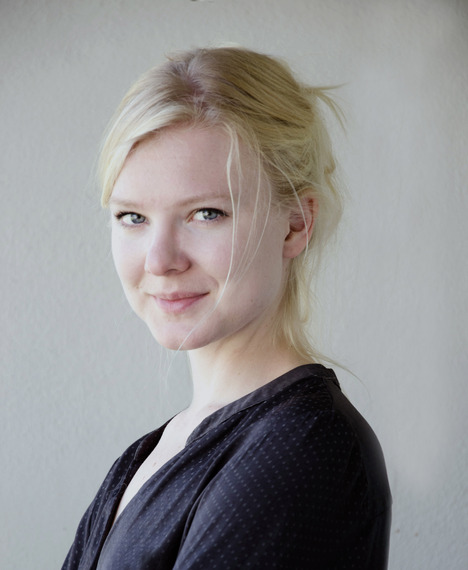 Felicia and her co-founder, Riccardo Vittoria, came up with the idea of 30SecondsToFly and Claire, their virtual travel assistant, after experiencing poor and inefficient business travel.
What's the problem you solve with your AI travel assistant, Claire?
Corporate travel can be divided into two areas: managed and unmanaged travel. Managing travel via a travel agency really only makes sense for companies with an annual travel budget of roughly more than $2M. For smaller companies, there are very limited possibilities to manage their travel efficiently while making the return on ROI work out. This is a challenge we help solve with our AI travel assistant - because we're cost-effective.
Smaller companies that don't manage their travel require their employees to manage their own travel, using Expedia and the likes. This creates challenges to the employer, which include: lack of transparency, inability to analyze data, inability to lower travel expenses systematically and so on. Our AI travel assistant platform helps address all of these challenges.
Briefly, our AI travel assistant, Claire, allows companies to automate travel management in a cost-effective manner, even if their annual travel budget is on the lower end. On top of that, our AI platform learns from its users. So every time anyone uses Claire to book a trip, the booking experience becomes more personalized.
What is the difference between corporate travel without and with AI?
Sure. Corporate travel without AI is more expensive and much slower. It requires travel agents to manage prospective travel programs who perform a series of manual actions. With corporate AI, travel is unconstrained, scalable, and is much faster at finding what you need. The caveat with corporate AI travel is that an AI is only as good as the data it is fed - and aggregating and leveraging good data is a challenge.
Walk me through an experience with 30SecondsToFly from the perspective of the user and the employer.
There are two experiences, one for the employer and one for their frequent travelers.
The employer admin sets up a Claire account and sends invites to the company's frequent travelers so that they can set up their profiles and their travel preferences. The employer admin has the option to set up company-wide travel guidelines and Claire is all set to go. From there, the employer has access to employee travel insight - for example, who is flying where, how much each employee is spending, where the company's travel expenses are heading etc.
As soon as the employee receives an email invite from their employer, they can set up their Claire account and enter their travel preferences and frequent flyer programs The user has the option to link Claire to Slack, Facebook, and save her number. When the user is ready to book or look up a flight, she messages Claire, something like, "NY to SF, next Friday, to land before 7PM." Claire asks, "Do you want a return flight." The user says, "yes." Then Claire provides a small set of 2-3 options taking both the traveler's preferences into account as well as the company's travel policy. From there, the traveler can tap and book their trip instantly, without bothering to enter their personal information or payment details, as Claire has this information saved.
What is the tech stack behind Claire?
We use two different kinds of AI. Natural language processing converses with the traveler to inquire about their travel or service requests. This part of Claire is built with a combination of a service called api.ai and Stanford NLP libraries. The core of our technology, however, is our proprietary trip selection algorithm, which is responsible to personalize the booking experience for the traveler within the policy constraints of the company. It learns the traveler's preferences and fine-tunes the booking experience with every interaction it observes.
What are the challenges in the corporate travel AI space?
One big challenge is the aggregation of competitive travel supply content. It's hard to compose flight inventory because the travel industry is so hierarchical. The space is highly regulated and distribution is dominated by a few big companies globally with antiquated technology structures and APIs. It's tough to plug-in into the travel ecosystem as a startup.
In terms of building a travel assistant AI, the biggest challenge lies in actual trip selection. Flights are extremely complex; you cannot compare flights in a 2-dimensional space. AI travel algorithms need to be extremely complex and well trained. So, yes, it's difficult to choose which flight is better than others.
Is there anything else you'd like to share?
Here at 30SecondsToFly, we have the vision to build the best AI travel manager in the world. Claire is so much more than a bot. She is a sophisticated expert in travel that our customers can hire at a cost effective way. We invite you to join the team, as a member or as investors.
How can we learn more about you and your company?
You can check us out at 30SecondsToFly. If you have any questions, we are extremely open in transparent in what we share. email me at felicia@30secondstofly.com.
"Cognitive Business" is an interview series featuring awesome people in the Artificial Intelligence (AI) world. Written by Lolita Taub and written for business people.
Related
Popular in the Community