Even while Coke sales are declining, the soft drink giant is still putting its advertising on hold to focus on a more important cause.
Coca-Cola announced last week that the company is suspending its brand advertising in the Philippines so that it can donate its entire ad budget to typhoon relief efforts. The company has so far donated more than $2.5 million in cash and in-kind contributions.
"We wish to express our heartfelt solidarity to all Filipinos in these difficult times," Carlos Salazar Lomelín, Chief Executive Officer of Coca-Cola FEMSA, the bottling company of the Philippines, said in a press release. "It is in times like these when the Philippines sets an example of resilience and good spirit, and where our values of supporting ourselves as a team come at its best."
Experts say that rebuilding houses, schools, roads and bridges in the ravaged areas of the Philippines could hit $5.8 billion, Reuters reported.
While many supporters have lauded Coke's efforts in helping typhoon victims, some have questioned whether suspending ads is a marketing ploy in and of itself.
"It is still an advertising move," one Reddit user pointed out. "People will find out what they did, think they are a better company because of it, and buy their product to support it. As great as it is it still gives them advertising."
Self serving or not, we support any initiative raising awareness for the Philippines. Learn how you can help here.
Before You Go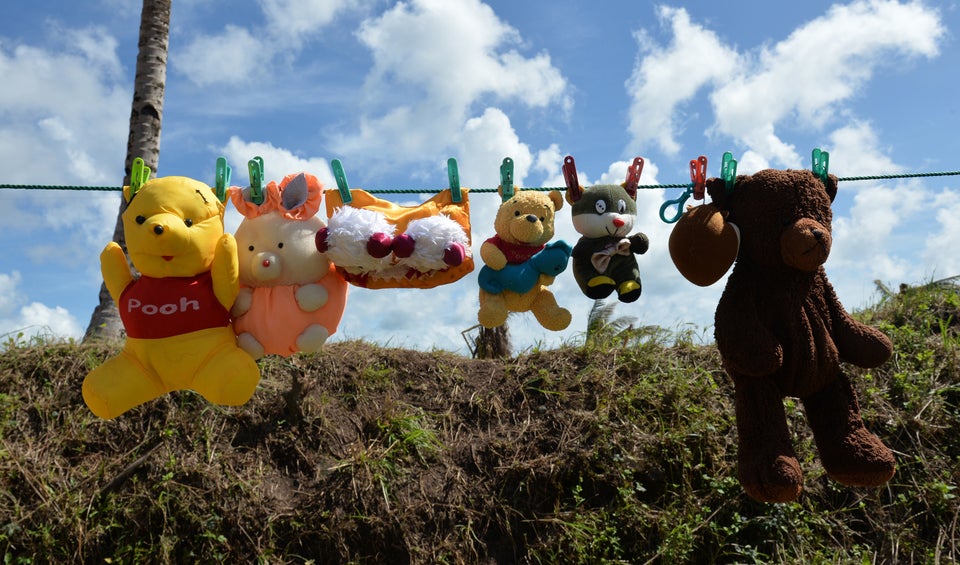 Typhoon Haiyan Aftermath (WARNING: GRAPHIC IMAGES)
Popular in the Community